Blogs
June 21, 2019
An exciting morning at NexantECAs Breakfast Event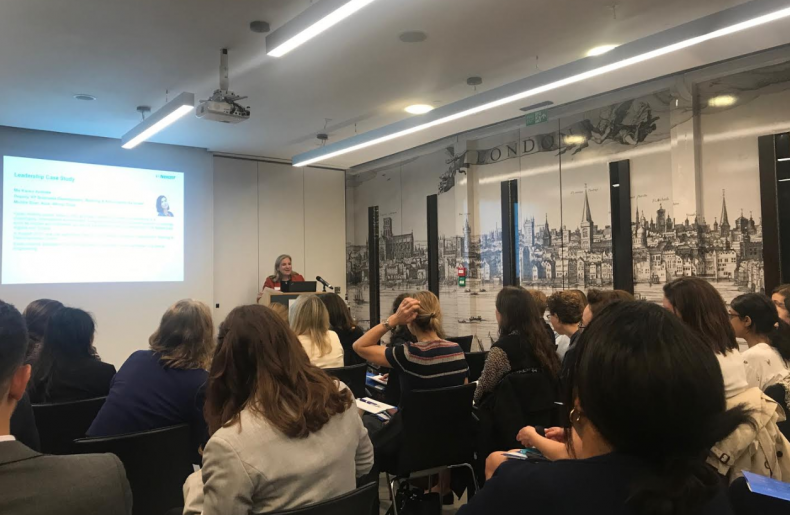 There were passionate and inspiring presentations as well as conversations at NexantECA's first Breakfast Event, focused on 'Change in the Energy and Chemicals Industry'.
The event, held at The City Centre in the heart of London's square mile, brought together industry professionals with the aim of discussing the two key dynamics currently facing the sector:
Managing change in energy security and sustainability in the external environment
Addressing organisational change and promoting inclusion and sustainability
Ms Karen Andries, Deputy VP Business Development, Refining & Petrochemicals Orient Middle East, Asia and Africa at Total, shared with the engaged audience her career journey so far, her achievements within the industry as well as her views on promoting inclusion and diversity.
Dr Nazrin Mehdiyeva, Political and Energy Consultant and Academic Visitor at Oxford University spoke to the room about Russia's long-term energy goals, key challenges, projects and objectives.  
Dr Michelle Lynch, Managing Director and Owner of Enabled Future Limited spoke of how her passion for sustainability, pollution abatement and helping to create high impact solutions to tackle climate change has led to her embarking on her fulfilling career path.
Ms Aline Ingram, Nexant Managing Consultant gave attendees an overview of plastics recycling, as well as detailing the impact of recycling and legislation on virgin polymer demand. She also shared with the room, the developments in the plastics industry structure and new partnerships and JVs
The slides from this Breakfast Event can be downloaded by clicking here
We'd like thank all our speakers for giving their time and sharing their insights and stories and contributing to the success of the event. We will be holding another Breakfast Event, again in London before the end of the year. If you would like to be kept informed, please email cparmenter@nexanteca.com
We hope to meet you soon.
Author:
Chris Parmenter, Marketing I Energy & Chemicals Advisory