Blogs
July 17, 2019
Minister of Electricity in Bahrain stresses importance of cooperation with international companies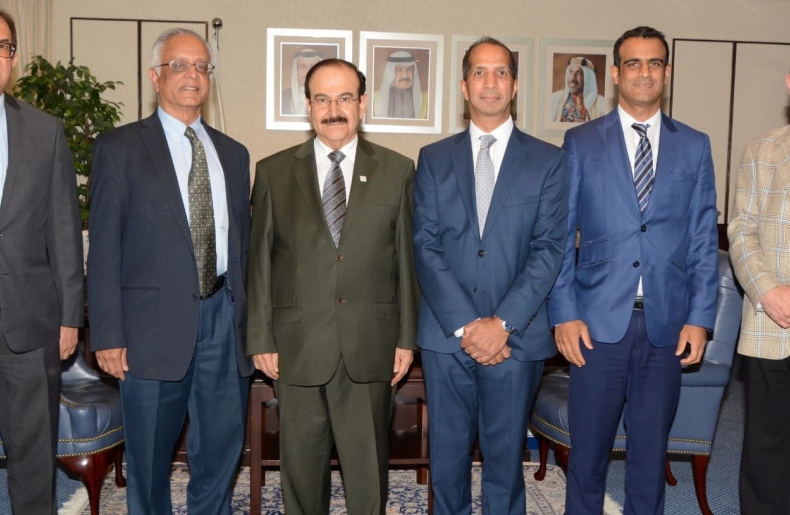 Dr. Abdul Hussain Ben Ali Mirza, Minister of Electricity and Water (EWA), recently received a high-level delegation from Nexant, led by Dr. Babul Patel, Regional Director of Power Services. Eng. Adnan Mohammed Fakhroo, Executive Vice President of Distribution and Customer Services and Engineer Alexander Al Samahiji, Acting Executive Director of the Sustainable Energy Centre. At Nexent we specializing in advisory and consultancy services in the fields of energy, chemicals and power sectors.
At the beginning of the meeting, the Minister welcomed the attendees and listened to brief presentation about our Nexant services, activities and programs internationally and our projects throughout the world, as well as our desire to offer consultancy services and establish a partnership of cooperation with the electricity sector and renewable energy.
In this regard, Minister Mirza welcomed the opening of cooperation prospects with international companies in the field of engineering and technical consultancy and gave the Nexant team a visual presentation on the achievements made by the Kingdom of Bahrain in the sectors of electricity and sustainable energy and reviewed with them the investment opportunities available in these areas of common interest.
To discover more about Nexants Energy, Chemicals and Power Advisory, Subscriptions and Training services contact Chris Parmenter cparmenter@nexant.com
Author:
Chris Parmenter, Marketing | Energy & Chemicals Consulting