Blogs
August 14, 2019
Digital transformation from the exosphere to the centre of earth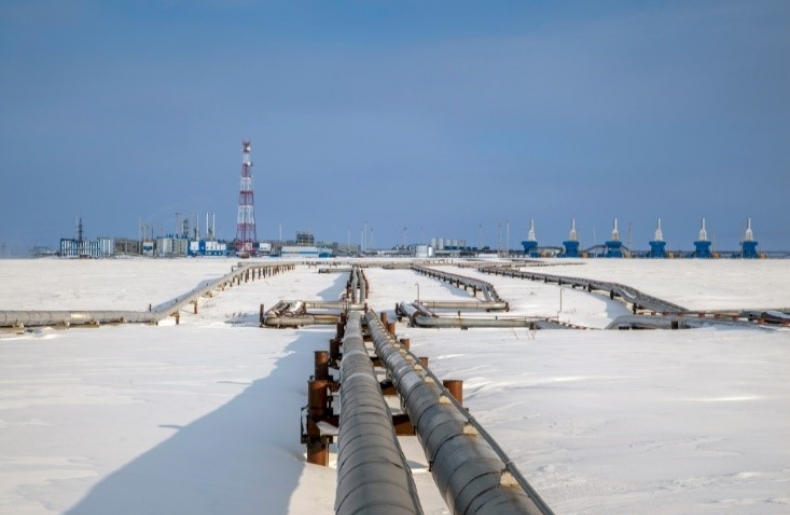 Satellite communications for lone-workers in the oil & gas sector
The cry "go west young" man rang in the ears of those who were brave enough to adventure forth into the American wilderness one hundred and fifty years ago.  The perils were great for those who fought their way through harsh conditions.  In our modern world, there are still reasons that we venture into remote locations, for example to service gas pipelines and conduct environmental monitoring.
We are fortunate that technology has developed to make these adventures far less risky today than they have ever been in the past.  The latest generation of gas detection safety equipment can automatically detect man-down situations and doubles up as an emergency satellite phone to hail emergency response.  We also have access to highly reliable remote power systems that can keep data logging and communications equipment running continuously without the need for cabled electricity.
Gas pipelines criss-cross seas and straddle vast regions of wilderness.  Their construction and maintenance calls for engineers to be working in extreme locations.  The Northern Lights gas pipeline, for example, transports gas from the Urengoy gas field, just south of the arctic circle to Minsk in Belarus.  The average temperature in Urengoy, over the course of a year, reaches only -7.4°C and winter temperatures often fall to -30°C.  This 2,500 km journey crosses tundra and weaves its way through dense forests.  These are places where the risks of being a lone-worker are at their highest.
Workers in natural gas distribution and processing operations are very familiar with gas detectors.  Always by their side, sniffing for methane leaks they are an essential part of their personal protective equipment.  Adventurers are similarly familiar with the idea of taking a satellite phone with them when they trek through dense rain forests, paddle canoe trips through icy-cold sub-arctic rivers and undertake mountain climbing expeditions.
But what about working on a gas pipeline in such harsh environments?  Take the gas detector, or the satellite phone?  Modern digital technology is providing the answer to this question: take both!  The latest generation of gas detectors can communicate worldwide using multiple 3G mobile phone networks and can also switch to satellite phone communications when the phone masts are tiny dots on a distant horizon.
Equipment manufacturers are beginning to back up their physical product with a service network of highly trained people who stand ready 24 hours a day to receive the call that everybody hopes they will never need to make.  Furthermore, if toxic gases, extreme cold or any other event has overcome a lone worker an alarm signal will be sent to the emergency centre as soon as the gas detection unit registers that there is a 'man-down' situation.  This collapse can be detected using impact and motion sensors which are built into the gas detection unit.  The thoughts of isolation, feelings of loneliness and the risk of working in the middle of nowhere can all be mitigated knowing that there is a buddy looking out for you in an emergency response centre just a phone call away.
Roaming throughout a multi-network terrestrial and satellite communications infrastructure is not the only digital innovation in gas detection in the downstream oil and gas sector.  Some gas detectors now employ the power of cloud computing and big data to enable end users to monitor and store data on all gas detection readings from the devices worn by their employees – whether the readings trigger an alarm, or not.  The dot-maps generated by this data capture are a clear indication of where minor gas leaks exist and where maintenance will soon be required before the 'minor' becomes 'major'.
Many miners means Big-Data
Beyond the downstream oil and gas sector, gas detectors are one of the most important safety devices that deep-shaft miners use.  Their helmet and lamp would also rank in this "must have" category.  Before entering the mine, the lamp can be tested for functionality with a visual check.  But how can they ensure that the gas detector is working?  This is done with a functionality test at the beginning of every day, or in harsh environments at the beginning of every worked shift, before the miner descends and the test is repeated at the end of the day or shift.
To conduct this functional test, or 'bump test' as it is often described, gas mixtures are passed over the sensors in the gas detector.  This simulates the real-life danger scenario and should trigger the alarms on the device.  Only when the miner is satisfied that the detector has reacted appropriately to these simulated conditions may they proceed into the underground space.
The frequency of testing the gas detectors depends on layers of rules or standards.  In Germany, there are strict codes of practice such as the T021/T023 from the BG RCI (the trade association for raw materials and chemical producers) that are rigorously adhered to.  These rules ensure that safety standards are met and mean that mining companies can comply with requirements made by insurance companies which underwrite mining operations.  In addition to these rules the manufacturers of the gas detection devices provide usage instructions based on field experience and best practices.
The authorities are also engaged in compliance validation to ensure that the gas detectors have indeed been tested appropriately.  To support this validation, electronic documentation of the calibration and testing system makes it much easier to maintain and retrieve accurate records.  Combined with Big-Data storage which is required to manage data for large numbers of personnel over an extended period of operation, this electronic documentation enables periodic inspection by the authorities and ensures that the required data is available in the case of a post-incident investigation.
The digital transformation that some gas detection companies are taking means that they now have more in common with a tech start-up, software company, or service outfit, than a traditional gas detector manufacturer.  It all adds up to safer operations in the energy, chemicals and resources sectors.
At Nexant, our competence ranges from project finance review of refinery re-investment programmes to chemical sector carve-outs.  We frequently support downstream oil and gas operators with commercial, technical and EH&S due diligence for M&A transactions.  Over the past 50 years, our clients in the energy and chemicals sectors have benefitted from technology evaluation studies and strategy development projects that we have engaged in.  As we approach the third decade of this millennium, Nexant also stands ready to advise on digital transformation in the energy and chemicals sectors. 
Author:
Stephen B. Harrison - Principal, Germany