Blogs
October 02, 2019
Orpic's LPIC project achieves 100 million man hours without LTI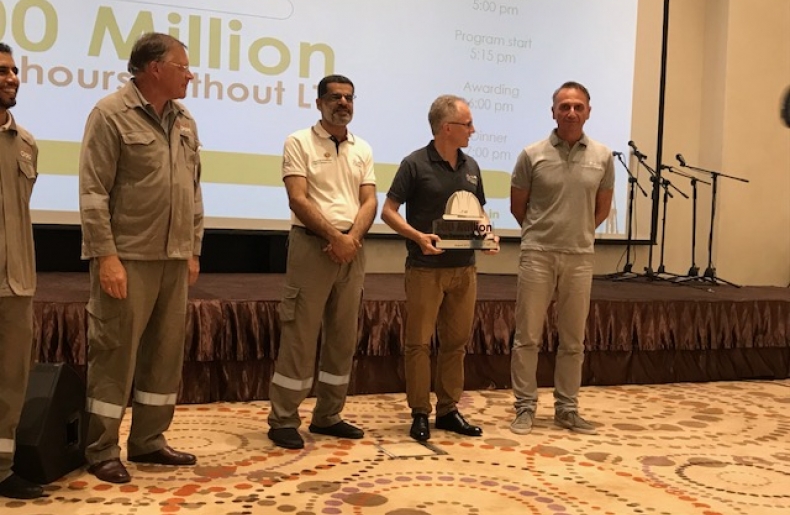 Oman Oil & Orpic Group's Liwa Plastic Industries Complex project team recently celebrated achieving an important safety milestone by completing 100 million man hours without lost time injury (LTI).
The Nexant team was in Oman during this time to be presented with an award in recognition of Nexants contribution toward achieving the 100 million milestone.
This major achievement is attributed to the strict safety culture in Orpic, particularly by following its 12 safety rules at all times and across all its plants and locations. Orpic has created a working environment in which all staff can work safely.
Therefore, all Orpic employees and contractors including Nexant have developed a sense of responsibility toward their own safety, and the safety of their colleagues and the assets of the company, ensuring that all safety measures are followed and that everyone goes back home safely every day.
Author
Chris Parmenter, Marketing – Nexant