November 26, 2019
Meet Nexant at the 14th Annual GPCA Forum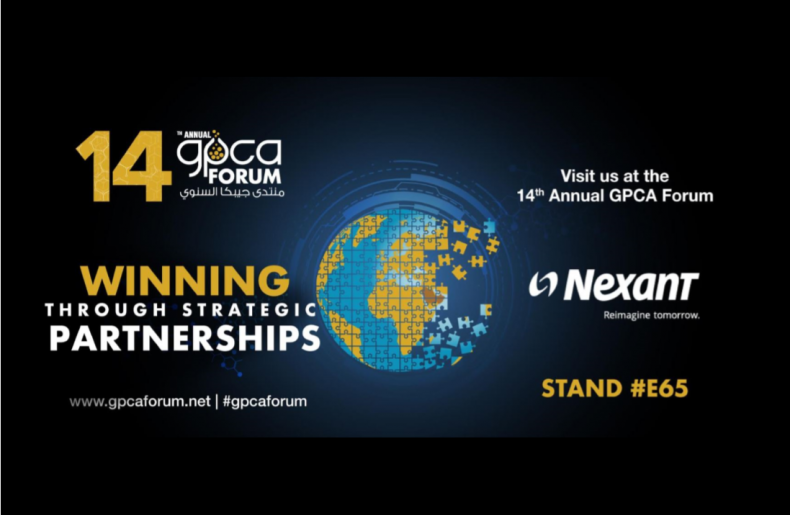 Nexant will be attending the Gulf Petrochemicals and Chemicals Association Annual Forum 2019 from the 3rd to 5th December. The 14th Annual GPCA Forum and Exhibition will be held at the Madinat Jumeirah, Dubai, UAE.
The Nexant team will be available to discuss our Energy & Chemical Advisory Services and our Nexant Subscriptions and Reports. Be sure to stop by the Nexant Booth located opposite the Innovation Zone to learn more about Nexant and meet key Nexant team members who will be able to address any questions you might have.  
To organise a meeting with Nexant, please contact:
Consultancy:
Arvind Aggarwal and Younis Al Hirz
Subscriptions and Reports:
Anna Ibbotson
Training:
Chris Parmenter

If you would like to organise a meeting with any of the team above then please email them directly by clicking on the links.  Alternatively contact cparmenter@nexant.com or visit our Booth any day during the event.  
We hope to meet you soon.
The Author
Chris Parmenter – Marketing, Nexant