January 20, 2020
Due diligence of integrated renewables plus energy storage projects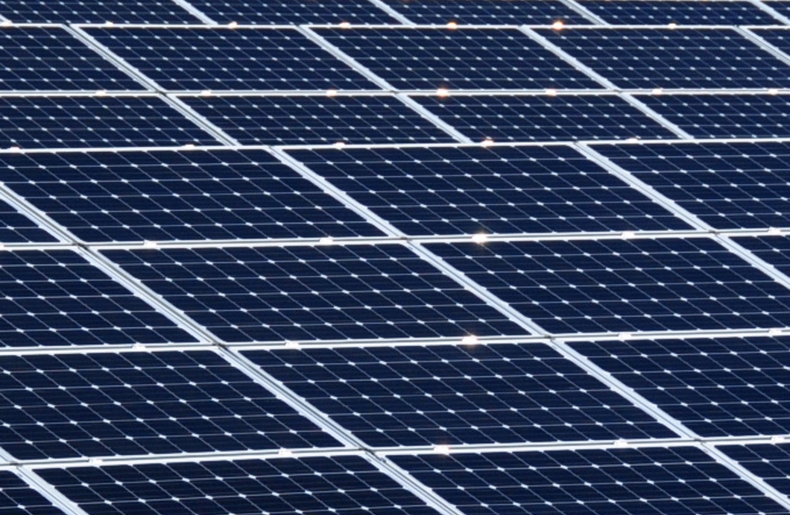 Emphasis on Renewables plus Energy Storage
There is increasing drive among a wide range of stakeholders on mitigating the ongoing effects of global climate change.  A major focus is on the rapid deployment and integration of cleaner and more sustainable energy sources as part of the overall energy mix.  Due to the intermittent and non-dispatchable nature of the leading renewable resources such as solar photovoltaics (PV) and wind power generation, integration of large-scale energy storage has become a key enabler to the entire renewable power generation asset class and value/supply chain.  Power is generated only when the sun is shining and/or when the wind is blowing, but can be stored in batteries, and is available for utilization as and when required by often also highly variable demand loads.  Large-scale energy storage, in the form of a battery energy storage system (BESS), enables effective tracking, matching, and management of the power demand load curve to meet the peaking demand and tariff pricing for end-users.  BESS is the most relevant and flexible storage technology among the several available that can use energy generated during low cost off-peak periods to serve demand loads during expensive peak periods, thereby improving the overall utilization and economics of the energy utility grid.
Other benefits include effectively balancing load demand profiles "Across-the-Meter" thereby enhancing reliability, availability, and maintainability (RAM), demand charge management, resiliency, frequency regulation, voltage support, and overall stability.  In addition, the economics of BESS, particularly when integrated with solar PV and wind are rapidly improving due to major cost reductions of PV, wind, and batteries in recent years.
Necessity for Detailed Due Diligence
Over the last three years, integrated solar PV and wind energy plus BESS have attracted investment via private equity, debt, and grants.  This sustainable infrastructure investment has been met with a growing need among global sponsors, lenders and other stakeholders for ensuring "bankability" and risk mitigation on their capital.  Existing asset owners have been active participants of mergers and acquisitions (M&A), initial public offerings (IPO), and restructuring.  Raising investment capital for brownfield/greenfield projects has included both structured and project finance, as well as IPO proceeds.  Technical, market, financial, and legal due diligence is required along the entire capital investment process to validate return on capital expectations to project developers, sponsors, equity investors, and lenders:
Raising financing
Allocation of capital
Deployment of funding
Typically, for existing integrated renewables plus BESS assets, onsite visits are required to review external plant and equipment conditions of an asset such as mechanical, civil/structural and electrical design(s).  Material changes to the asset's technology and/or its major equipment and systems that have occurred over time must also be assessed.  In addition, the current facilities' operations and maintenance (O&M) practices and implementation must reviewed, including an evaluation of any major health, safety and environmental (HSE) incidents that may have occurred.  In cases where numerous similar assets are involved, a representative subset of assets can be selected for due diligence analysis.  Asset operation is based on historical and current performance.  Key considerations include solar PV and/or wind energy yield assessment (EYA), production, availability, energy dispatch to the grid, weather/environmental as well as forced outages, major repairs, and unforeseen maintenance.  The executed power purchase agreement (PPA) and power wheeling agreement, if any, dictate the commercial terms to be achieved by the plant facility with respect to performance, time of use (TOU), power tariff, energy sales, and interconnection to the commercial and industrial (C&I) end-user or the energy utility grid.
For brownfield/greenfield projects with integrated renewables plus BESS, a review of the conceptual, basic, and final design is required with respect to proposed technologies, its viability, and the general design of the main plant and balance of plant (BOP), as well as onsite/offsite infrastructure, to ensure the overall plant design meets various accepted industry standards.  Visits to the specific project site are often required for a first-hand assessment initially of the site characteristics, EYA, and environmental situation.  Additional site monitoring is needed during construction, covering construction progress versus plan, and cost and schedule monitoring.  Nexant reviews and provides an independent opinion regarding the suitability of capital costs (Capex), operating costs (Opex), levelized cost of electricity (LCOE), levelized cost of storage (LCOS), life cycle costs (LCC), resulting power tariffs, the project's cash flows, and financial profitability.  Nexant also reviews relevant regulatory policy, regulatory dispatch versus non-dispatch criteria, federal/state/local permits and clearances, environmental requirements, major contracts for the original equipment manufacturers (OEMs), engineering-procurement-construction (EPC) and O&M to support pre- and post-financial close activities, and verification of major systems and equipment for design requirements.  Technical and commercial due diligence review is undertaken to:
Assess the project's ability to meet the required EYA, production, availability, operating, contractual, and any license requirements
Understand the historical electricity supply and demand scenarios along with forecast, trends, and outlook along with market segmentation of wholesale and retail end-use customers
Critically review the transactional contracts, because many BESS supply chain participants are new to commercial industry and ensuring financial bankability
Evaluate warranties and guarantees with respect to the OEMs, EPC and O&M contractor or the BESS integrator "wraps" for all main plant, BOP, sub-systems and components
Specify BESS operational characteristics/range, and power output/capacity guarantees based on either a single curve or a range based on deep-cycles and other related performance parameters
Evaluate and assess HSE concerns and impacts (land use, ecosystem modification, water use, materials requirements, potential BESS toxicity, explosions, and recyclability), battery life, decommissioning, and other related impacts
Assess the PPA's terms and conditions as well as the O&M plans with emphasis on staffing, warranty, and spare parts for general compliance to various accepted industry standards
Nexant supports a variety of global sponsors, lenders and other stakeholders regarding solar PV and wind energy assets in the role of an independent engineer and/or independent market advisor.  Nexant has extensive experience working with the global financial community to support financing of projects, including direct experience with export credit agencies (ECAs), multilateral agencies (MLAs), development banks, and similar organizations.  This work has resulted in successful project development of well over US$100 billion.  In addition, Nexant works directly with the private banking sector and venture capital sources involved in financing projects.  Nexant understands and has successfully met the requirements of these funding organizations over many decades of work.
The Authors
Ron Cascone – Principal, Nexant
Pat Sonti – Senior Consultant, Nexant