March 30, 2020
What the Coronavirus could mean for the global petrochemical industry?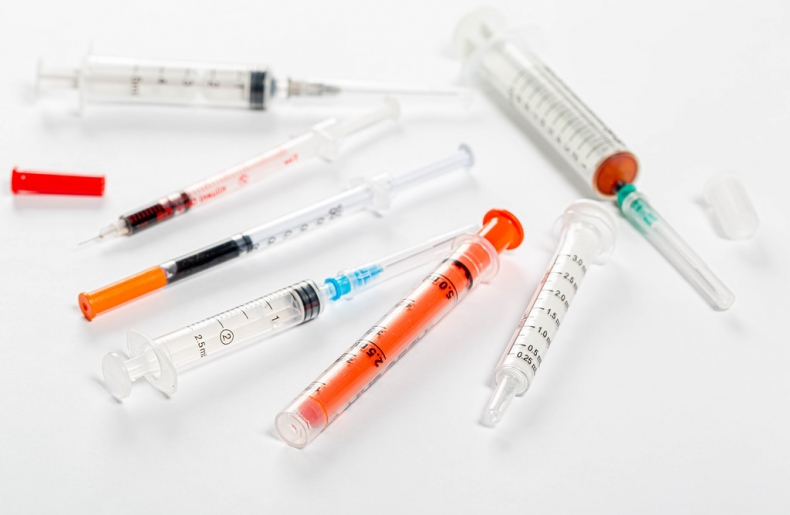 Coronavirus (covid-19) has developed rapidly and is already impacting significant parts of the global economy.  Within this context the petrochemical industry is also being severely affected through short-term market uncertainties, pricing volatility and declining consumption in many of its key segments.  The most visible outcome is emanating from China where economic activity has declined sharply in February and is forecast to remain low over the next few months. The effect of China's economic slowdown is now resulting in consequences in other regions – "when china sneezes, the whole world catches a cold".    
Global energy markets have been quick to react to the evolving coronavirus situation.  Crude oil prices have plummeted by around 25 percent as oil producing countries have disagreed on production strategies to support pricing levels given the current global supply glut.    
Global petrochemical markets are in a state of high uncertainty. Feedstock pricing has declined sharply in recent days and chemical and polymer prices are expected to trend in the same direction.  However many producers still have large inventories due to the moribund market demand situation in China, given that China now accounts for approximately one third of global petrochemicals demand and has a strong role in global trade.  China's purchasing manager's index (PMI) reportedly hit a record low in February at 35.7%, a record low.  This represents a decrease of 14.3% from the previous month.  The PMI provides insights into the prevailing direction economic trends in the manufacturing and service sectors.  There is some optimism for an improvement in March but a full recovery is not expected in the short-term.     
The global petrochemical sector has experienced demand shocks in the past, notably from SARS in 2003 and the financial crisis in 2008.  However, the full force of the coronavirus is still unknown and therefore at this stage markets are in a period of high uncertainty.  The first outcome has been a slowdown in domestic consumer spending as large parts of China's population has been in partial lockdown.  Additionally, factory closures have been implemented across the country and this has led to sharp fall in demand for petrochemicals and polymers.  Furthermore it has been reported that some of China's exports have also been losing favour in some international markets due to cargo contamination fears.  These events also need to be considered in the context of an already, challenging landscape.  China's economy already relatively lacklustre and now exposed to further pressures resulting from the U.S. trade dispute.   
The polyolefins sector often provides a good measure of the overall petrochemical industry prospects.  These plastics are widely used across a broad spectrum of applications that cover most aspects of the economy.  Key end-use markets are packaging, construction materials, automotive parts and consumer goods.  Historically the global polyolefin sector has exhibited positive growth year on year growth despite the onset of multiple economic recessions, regional conflicts and the SARS virus in 2003. 
In 2008 the polyolefin sector exhibited negative demand growth for the first time in its history due to the impact of the global financial crisis.  Despite this, the market quickly recovered in 2010 where year on year growth was more than enough to off-set the previous contraction in consumption.  The recovery, described as a "V-shape recovery" is one possible scenario for global petrochemical markets over the next few years post coronavirus. However this scenario assumes a return in consumer confidence, economic normality, and a restocking effect across the entire industry value chain.  Other possible scenarios for recovery include an extended downturn or the possibility of a double dip recovery both of which will be more severe for the petrochemicals industry.      
Nexant is considering a range of economic scenarios to establish new forecasts for global petrochemical consumption in 2020 and beyond.  Our recent analysis indicates that the consumption of many petrochemical and polymer products in China is forecast at around 50 percent of normal demand in Q1. Additionally average inventory levels, in the hands of sellers, are high according to market sources, leaving sellers exposed to falling prices.   A recovery in Q2 will be highly dependent on the successful containment and eventual elimination of the coronavirus and this issue itself remains subject to great uncertainty.  Based on current analysis the outlook for global polyolefin markets in 2020 is a likely loss of previous demand growth gains in 2019.  Moreover this coincides with approximately 15 million tons of new global polyolefin capacity addition in 2020 which will contribute to lower industry operating rates and resulting profitability.     
The weak industry outlook coincides with the wider polymer sector being exposed to a significant negative media commentary over the past 18 months due to growing environmental pressures relating to the consumption of single-use plastics.  However, it is worth highlighting the value plastics provide across a diverse spectrum of different applications. For example, surgical masks consist of a multi-layered structure by covering a layer of textile with non-woven bonded fabric on both sides.  Non-woven polypropylene is the preferred material for this application as it provides enhanced bacteria filtration and air permeability while remaining less slippery than woven cotton. Masks can also be produced using polystyrene, polyethylene or polyester. 
Furthermore the onset of the coronavirus has stimulated more discussion and awareness around increased personal hygiene, health and wellbeing. This has resulted in increased demand recently for specific petrochemicals and polymers used in production of applications such as surgical masks and alcohol based sanitizers.  There is now, more than ever, a need for increased food hygiene and a need for more plastic packaging to be used. 
Plastic packaging materials are proven to protect against food contamination and improve overall hygiene – especially to improve current food safety standards in the various wet markets around the world where meat and seafood products are widely traded and consumed.  
Additionally plastics such as polyethylene, PVC, polycarbonate and polystyrene are used for a multitude of medical applications.  Plastics provide enhanced hygiene, infection resistance
Polycarbonate for impact and heat resistant applications and eye care
Polypropylene for steam-sterilised applications (can be re-used) and surgical masks
Polyethylene for chemical and bacterial resistance and is used for medical implants
Plastics used in medical applications have revolutionised the healthcare industry over the past 20 years.  Plastics are now widely used across the healthcare sector and have steadily replaced traditional materials including glass, ceramics and metals.  A combination of smart chemistry and innovation continues to provide us with important materials that add value to our daily lives.
For current and developing insights into energy and chemical markets please contact Nexant at nexantsubscriptions.com 
The Author