Blogs
July 27, 2020
Asia Phenol Market Snapshot – The COVID-19 influence!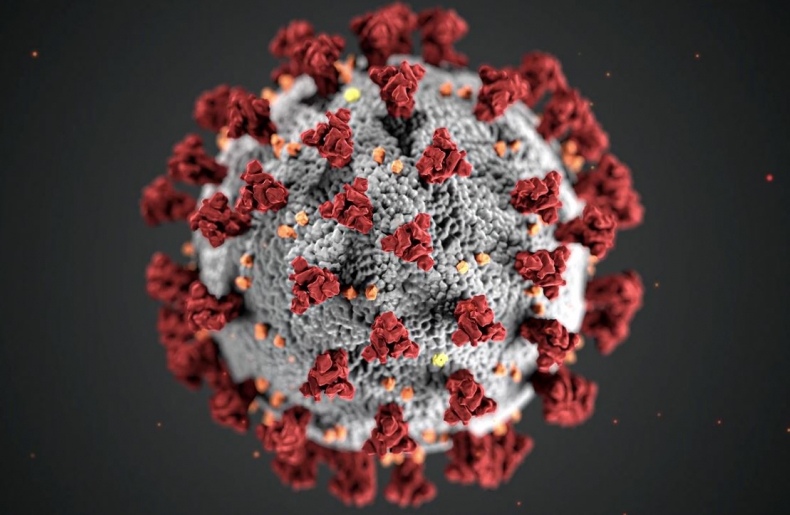 The immense impact of COVID-19 is creating struggle and challenges in various industries worldwide and the longer term impact will vary upon the nature of each industry. The phenol value chain has definitely felt the ripple effect, with all end-use sectors affected, but particularly the automotive sector. 
Phenol consumption by end-use varies significantly across geography, depending on the downstream integration in the region.  Generally, bisphenol A (BPA) and phenolic resins are the main end-use markets for phenol, collectively accounting for approximately three quarters of the total market.  The performance of these two markets are therefore generally tied to the automotive, construction and electrical/electronics sectors.  Other uses of phenol include caprolactam, adipic acid, salicyclic acid, alkyl phenols and cyclohexanone. 
But how does the COVID-19 pandemic affect the phenol industry in Asia? 
In Asia Pacific, bisphenol-A and phenolic resin are the two largest applications for phenol.  However, in 2020, phenolic resin is expected to have the most substantial decline amongst the applications of phenol.  Phenolic resin is used in many non-essential industrial goods where demand mostly froze due to Covid-19.  A negative growth rate for phenol demand into phenolic resins is plausible this year in Asia, as well as in global markets. 
Bisphenol-A (BPA), although to a lesser extent, will also be impacted by the coronavirus pandemic.  In 2020, Asia's phenol demand growth into BPA will be mainly supported by BPA capacity addition in China, as China was able to contain the coronavirus quickly and then open up the country faster than many others.   
BPA is an important chemical intermediate for production of polycarbonate and epoxy resins.  In Asia Pacific, polycarbonate is the largest end-use of BPA, followed by epoxy resins.  BPA demand is expected to slow down along with the weaker downstream demand into polycarbonate and epoxy resins in 2020.  Apart from China, which is currently recovering, many Asian countries are likely to experience a negative BPA demand growth, as the automotive, construction, electronics, and other consumer goods sectors are affected by the coronavirus impact.  The automotive sector has been in a weak position for the past few years and is expected to be among the hardest hit sectors.  Although polycarbonate is increasingly being used in medical devices and polycarbonate films are being used to produce protective shields, growth is not anticipated to be sufficient to replace the heavy reduction in demand from all other sectors.  Thus, BPA operating rates are expected to be further suppressed in 2020.
Without COVID-19, phenol end-use markets would have experienced positive growth rates in 2020.  The unprecedented outbreak is also slowing demand growth in caprolactam, which has a relatively small demand base.  In addition, phenol demand into other applications is expected to show no growth in 2020.
Phenol demand growth is expected to slow down due to the weak demand into its derivatives.  Even though many Asian phenol producers are still capable of operating amid the COVID-19 pandemic, the greatest challenge is from the dynamics influencing demand in end-use markets.  For exporting countries, such as South Korea, they have had a reduction in orders from China since the start of 2020.  As the coronavirus spreads across the world, these companies encounter further decline in demand from export markets.  In addition, logistics restrictions, country regulations, and labour shortages are likely to add to the decline in phenol production and trade activities.  Phenol plants, which were shut in 2019 due to poor economic conditions, remain shut; with some phenol producers announcing plans to extend their planned turnaround period, with some already reducing their operating rates.
What may be expected post COVID-19?
Governments will seek to implement policy to normalise the economy after several months of economic disruption.  To protect domestic businesses, proliferation of anti-dumping duty may be a considered method, although this will not help countries which need to boost export volumes.  Export tax rebates can also be used to augment trade, as recently seen in China.  Therefore, unique stimulus package will need to be applied differently in each country. 
The construction sector could provide a major boost for phenol demand in many Asian developing countries.  The return of foreign investments in those countries, such as Vietnam, and the relocation of the capital city in Indonesia is anticipated to encourage construction activities in the next couple of years.  Demand recovery into automotive, electronics, furniture and other consumer goods is also expected in the near term along with the economic recovery. 
Not only is it important for producers to consider any possible cost reduction during this critical time, action plans for the short-term and medium-term are essential to be able to seize the maximum opportunity when demand starts to rebound and economy starts to recovery (whether the recovery will be of V-shaped, U-Shaped, W-shaped, or L-shaped).  Despite the fact that many businesses hope for a V-shaped recovery, phenol producers may actually experience different types of recovery for each end-use market, as the phenol chain covers several sectors.  All producers must be prepared to act fast once demand recovers.
Find out more...
Market Analytics: Phenol Chain - 2020 provide analysis and forecast to 2045 of supply and demand of the global cumene, phenol, acetone, BPA and polycarbonates markets.  This analysis identifies the issues shaping the industry as well as provide demand, supply and net trade data for 40 countries.
The Authors:
For general enquiries click here