Blogs
August 26, 2020
Renewable methanol - Are you green with envy yet?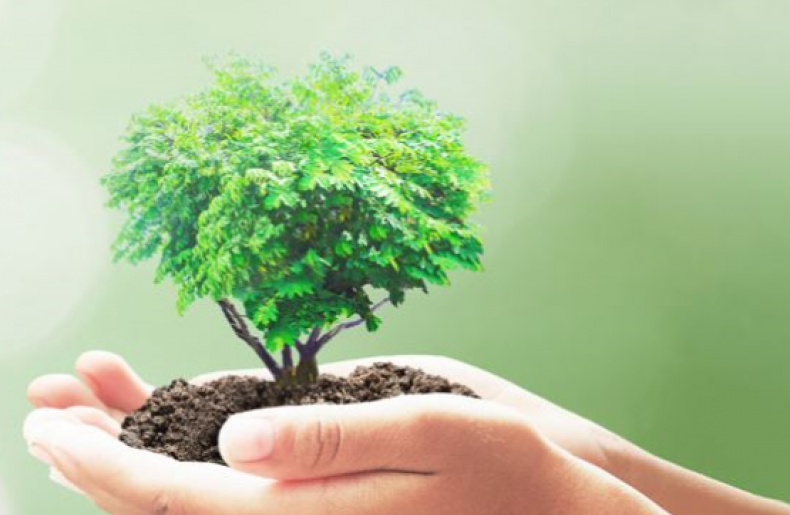 The finance world has woken up to sustainability
January 2020.  The World Economic Forum in Davos is in full flow and sustainability is front and centre.  Not just in the discussion sessions, even the summit itself was offsetting carbon emissions in its own hosting infrastructure.  Sustainability had finally moved from alternative to mainstream, from the actions by of few outliers to the primary concerns of most participants. 
Just half a year later and countries the world over have seen a once in a life time pandemic hit their populations, seen a spike in viral infections, seen government lockdown measures introduced, and subsequently viral infection rates either slow, or fall enough to contemplate lifting such measures.  Economies are in need of revitalising
Mankind's fragility has been emphatically underlined in 2020, how can we take care of ourselves and the planet better in the future while still achieving economic prosperity?  Financial institutions the world over were starting to make sustainability a key theme in their investments; in 2019 debt issuance on sustainable venture almost doubled. 
Sustainability, a theme which had already been gathering momentum, will be the 'must-have' characteristic of future investments.  Where are the opportunities in petrochemicals?
Methanol has been looking at sustainability for a while
Methanol is one of the largest volume petrochemical markets.  It is a simple one carbon molecule, can be used as a fuel on land or sea, and is an intermediate to many chemicals.  One such chemical it can act as a feedstock to is ethylene, another of the leading petrochemicals by volume.  Improving the sustainability of such a significant petrochemical as methanol could have a sizeable impact on the sustainability of the petrochemical industry.
Bio-methanol involves harnessing biomass feedstocks, such as agricultural waste, forestry residues or even landfill garbage to produce methanol.  BioMCN and Enerkem are some of the largest companies who have successfully implemented commercial production, but there are many others at the planning or pilot plant stage.  Sodra is building a plant to produce methanol from the waste from its pulp mill.  Enerkem is exploring further options in Rotterdam, partnering with Shell, Air Liquide, Nouryon, and the Port of Rotterdam for waste-to-methanol solutions.
Renewable Electricity developments have given rise to very exciting prospects of harnessing wind, solar or hydro power to produce hydrogen via the electrolysis of water.  This can then be reacted with a carbon source, such as captured carbon dioxide, to produce methanol.  Carbon Recycling International, in Iceland, has been producing methanol at a 5 000 tons per year plant since 2011 by capturing carbon dioxide emissions from a geothermal power plant and electrolysing water to produce hydrogen to make methanol.  The rapid development and falling costs of wind and solar power globally has led to announcement after announcement feasibility studies for using renewable power to make methanol. 
The renewable power option is seeing a combination of new entrants, existing players, and new collaborations.  For example Liquid Wind, based in Sweden, was founded in 2015 and is using expertise in renewable energy to target methanol production for the domestic market.  Perhaps most interesting is in Belgium, where the Port of Antwerp is involved with a consortium of companies including INOVYN, ENGIE, Fluxys, Indaver, Oiltanking, and Vlaamse Milieuholding (VMH) looking at power to methanol.  Their aim is to build an 8 000 tons per year demonstration plant.  INOVYN, a market leader in the vinyls chain but a new entrant to the methanol, will utilise its electrolysis expertise.  This hints at a path forward where there could be much more cross integration across the petrochemical industry as current know-how is applied in innovative ways to create new solutions.
Small scale production for local consumption is the first tangible target
The Port of Antwerp project showcases the way forward: capturing carbon dioxide emitted at industrial hubs combined with the electrolysis of water powered by renewable energy to produce renewable methanol that is consumed locally.  This could be as simple as fuelling local vehicles.  Emissions can be reduced to make industry gradually more sustainable, location by location.
Western Europe will be a likely focus for these developments.  The European Union has proven to be a leader in targeting renewable and sustainable investments as a goal of growth announcing The European Green New Deal at the end of 2019 and a vision to make the European Union climate neutral by 2050.
Difficult market conditions
Scale up will be technically challenging, and market entry at any size will be commercially challenging.  Methanol is a highly commoditised business; global price points have a narrow spread and over the last twenty years the supply base has almost quadrupled.  World scale capacity is fast approaching 2 million tons per year.
Methanol prices have crashed on falling demand in 2020; the effect of the COVID-19 viral pandemic will result in a flat market  for the full year 2020.  This is remarkable given that methanol demand has averaged at 8.8 percent growth per year since 2015. Prior to 2020, the market was already in a period where incremental supply was exceeding incremental demand.  This will not change until 2023.
It CAN succeed
Success is there for the taking, but only if stakeholders are equipped with the right knowledge to deliver the right strategy:
Technology capability.  This article has grossly simplified processes into just "Bio-methanol" and "Renewable Electricity" routes, but the devil will be in the detail of the exact process technologies for each project.  Each will differ, and there will be differing potentials for optimising costs.
Cost competitiveness.  Understanding the current producer landscape, trade flows and purchasing volumes will highlight where there could be advantages in location, logistics, etc.
Customer requirements.  Does renewable methanol have value to the customer in all regions?  Is it a desirable premium or an unwanted expense?  Investors need to be aligned with the consumer preference.
Understanding subsidy opportunities.  In the past biomass feedstock routes modelled have often required tax credits or other incentives in order to produce competitively price methanol.
The success of renewable methanol will require knowledge of the old in order to best implement the new.  Without a coordinated strategy it risks being ignored.  But the opportunity for localised methanol production utilising waste streams and renewable power could be the first steps to transforming the industry.
Find out more...
About Us - NexantECA, the Energy and Chemicals Advisory company is the leading advisor to the energy, refining, and chemical industries. Our clientele ranges from major oil and chemical companies, governments, investors, and financial institutions to regulators, development agencies, and law firms. Using a combination of business and technical expertise, with deep and broad understanding of markets, technologies and economics, NexantECA provides solutions that our clients have relied upon for over 50 years.
---
The Author
Jeremy Belbin - Market Analytics Report Manager (Chemicals) 
EMEA