Blogs
September 02, 2020
Global Butadiene Market Snapshot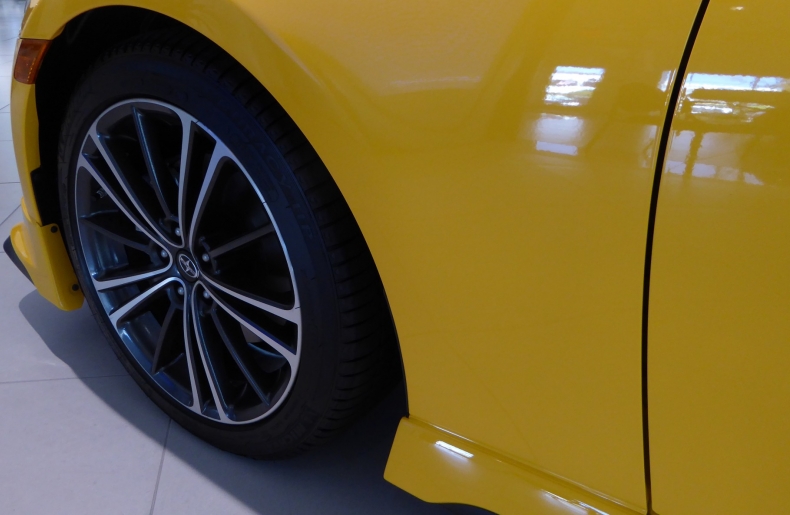 Butadiene is a feedstock for the production of a wide variety of synthetic rubbers and polymer resins.  In the case of synthetic rubbers, butadiene can be homopolymerised (butadiene rubber), or copolymerised with a number of monomers, including styrene (SBR, SBS, etc.) and acrylonitrile to produce nitrile rubber (NBR).  The properties of the elastomers vary greatly with a number of factors including formulation and polymerisation conditions, etc.  Butadiene is also consumed in the production of engineering resins and is used as a feedstock for HMDA, laurylactam and now caprolactam for the production of different nylons.
Global butadiene demand growth fell close to zero in 2019, and is expected to decline by around five percent in 2020.  The interaction of butadiene derivatives with the natural rubber market has been at least partly responsible for some recent butadiene demand peaks, but low oil prices greatly enhance the competitiveness of butadiene derivatives such as butadiene rubber (BR) and styrene butadiene rubber (SBR) in applications where there is scope for substitution. 
Butadiene rubber, is the largest commodity synthetic rubber by volume.  Its main application is in tyres and other automotive applications, accounting for around two-thirds of total global consumption.  Styrene butadiene rubber (SBR) consumption is also dominated by tyre production; the trends of size, type and quality of the tyre affect the SBR market.    
The impact of the coronavirus outbreak on demand for butadiene was immediate and profound, starting with the closure of tyre and vehicle manufacturing plants, and progressively undermining the outlook for new vehicle sales and replacement tyres.  Private vehicle demand is frequently hit hard in economic downturns as consumer confidence declines and buyers defer purchases due to fears of job losses etc.  Home working and travel restrictions have drastically cut vehicle miles during the confinement period, which translates into lower requirement for replacement tyres.  With many individuals and companies having discovered the ability to work from home effectively, the loss of some transport activity may be permanent.  Nitrile rubber has been the standout performer through the crisis, with plants hitting maximum rates due to its use in gloves and other PPE (personal protective equipment).
Global vehicle sales dropped by around half a percent in both 2018 and 2019 according to the "Organisation Internationale des Constructeurs d'Automobiles" (OICA), and the rate of decline in 2020 is expected to be precipitous, possibly around 20 percent.  Anti-dumping duties on tyre exports from China have arguably shifted some elastomer demand from China to other regions, but have not affected the overall market.  Following rapid growth the vehicle parc in China and other parts of Asia however, rapid growth in the replacement tyre market in these regions remains a key factor behind global butadiene consumption growth.  While the loss in miles encountered during the confinement period will not be recovered, the longer term outlook remains robust.
Tyre sales in the first half of 2020 are reported to have declined by around a quarter in the PCLT market and a fifth in the truck market.  The global PCLT tyre market declined by two percent in 2019.  A decline in automobile production impacted OE tyres, while growth in the replacement tyre market was flat.  China, the world's largest automobile producer, experienced the second consecutive year of negative growth in automobile production as Chinese vehicles sales fell for the first time in 20 years in 2018.  Automobile production declined in the Americas, Europe and across Asia. 
In 2020, the U.S. Department of Commerce initiated new anti-dumping duty and countervailing duty investigations into the imports of passenger vehicle and light truck tyres from South Korea, Taiwan, Thailand, and Vietnam.  With respect to the countervailing duty investigation, the U.S. Department of Commerce will make a decision whether Vietnam producers of passenger vehicle and light truck tyres are receiving unfair subsidies.  Simultaneously, the U.S. International Trade Commission is conducting investigations to determine whether the U.S. tyre industry is being threatened by such imports from Asia.  The U.S. ITC will come to a decision by mid-July 2020.  If the U.S. ITC determines that this is the case, than the U.S. Department of Commerce will continue its investigation with preliminary countervailing duty determinations scheduled for late-August and preliminary anti-dumping duty determinations scheduled for early-November.  Final determinations are scheduled for November 2020 and January 2021 for the countervailing duty and anti-dumping duty investigations, respectively. 
Find out more...
Market Analytics: Butadiene and Derivatives - 2020 report provides analysis and forecast of supply and demand of the global butadiene and derivatives market.  This analysis will identify the issues shaping the butadiene, butadiene rubber (BR), styrene butadiene rubber (SBR), and acrylonitrile butadiene styrene (ABS) industries as well as provide detailed demand, supply and net trade data with forecasts to 2045.
About Us - NexantECA, the Energy and Chemicals Advisory company is the leading advisor to the energy, refining, and chemical industries. Our clientele ranges from major oil and chemical companies, governments, investors, and financial institutions to regulators, development agencies, and law firms. Using a combination of business and technical expertise, with deep and broad understanding of markets, technologies and economics, NexantECA provides solutions that our clients have relied upon for over 50 years.
---
The Author
Anna Ibbotson, Vice President
EMEA