Blogs
February 16, 2021
Europe exports PVC resin and can export sustainability too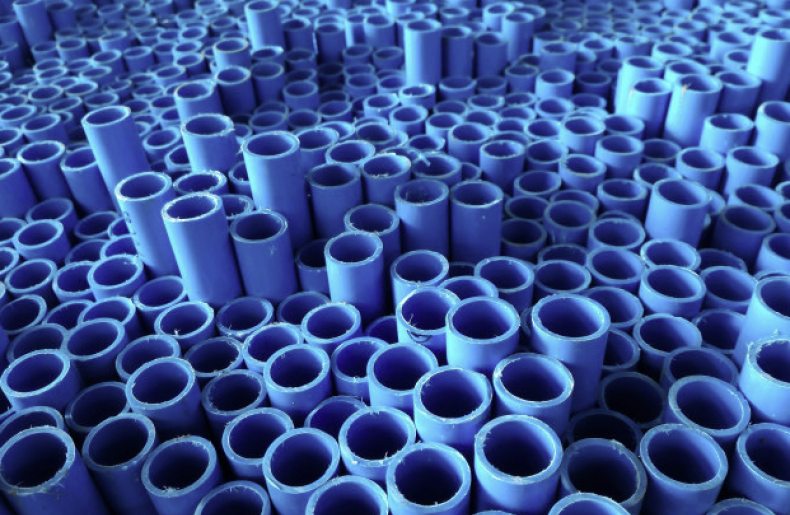 There was a net surplus close to one million tons of virgin PVC resin coming out of the European Union and being exported across the world in 2020.  This can be the way sustainable PVC spreads out across to regional markets.
Alter the investment strategy across the value chain
Poly vinyl chloride (PVC), is an important plastic material in the construction industry.  As economies seek to recover from the worst of the COVID-19 pandemic, and stimulus packages are introduced, PVC markets are set to recover lost volumes; some within 18 months, some perhaps taking closer to 2-3 years. 
PVC relies on the chlor-alkali industry for one of its raw materials, chlorine, which accounts for over half of the resin by mass.  Electrolysis of a brine solution to make chlorine is an energy intensive process.  Depending on the technology employed, up to 70 percent of variable costs for chlor-alkali producers are electricity costs, which is relatively high for the petrochemical industry.  Can this be a target of decarbonisation?
In other plastic industries, investments in renewable energy are being made.  The LEGO Group, which manufactures the world's most successful children's toy out of the plastic acrylonitrile butadiene styrene (ABS), set itself a target in 2012 to consume 100 percent renewable energy.  It had achieved this within five years by investing in a series of offshore wind and solar projects in Europe and in China.  Could PVC plastic producers make similar investments?
The numbers are important here.  The LEGO Group consumed 360 GWh of energy in 2016 when it made its announcement that its energy consumption was 100 percent renewable.  By comparison at the time, industry body Eurochlor reported electricity consumption of 27 446 GWh in 2015.  This is for the entire chlorine market; PVC itself accounts for a third of chlorine demand in Europe.  That still equates to over 8 000 GWh of electricity consumed per year for the PVC industry across Europe.  
The large PVC resin producers would need to make sizeable investments were they to make a move alone, but could partner with their respective convertor customers or as part of a wider collective to offer PVC produced from renewable energy. 
The focus on the power consumed could be a powerful marketing tool to consumers choosing materials for new buildings, and home renovations.  Renewable energy has strong imagery and can play well with consumers in Europe, where sustainability has taken a strong hold in the public conscience.  If consumers can identify their purchased product with renewable energy sources, it aides the success of a green economic recovery from the COVID-19 pandemic.
Biomass PVC is here to add substance
Obviously simply changing electricity generation falls short of being 'fossil free' PVC.  Chlorine is just one component, the rest of the resin is formed of carbon and hydrogen, sourced from the usual hydrocarbon sources of oil, gas, and coal.  But there are sustainable options here too.
INOVYN introduced BIOVYNTM, using biomass to produce ethylene in order to make bio-attributed PVC.  INOVYN has partnered with the vinyl flooring manufacture Tarkett, and separately with pipe manufacturer Pipelife for a construction project in Sweden.  Vynova has also introduced its own bio-attributed PVC.
Vynova has also manufactured circular attributed PVC resin, where plastic waste has been collected, heated in the absence of oxygen to make pyrolysis oil, and from there ethylene.  Thermolysis of mixed plastic waste (MPW) provides a path to a circular economy.  The technical and economic feasibility of thermolysis processes are still being investigated, but considerable interest has been displayed in this type of technology by numerous technology developers and resin producers.
Europe recycles almost 800 000 tons of PVC plastic per year already
The European Vinyls industry has been active in the recycling of PVC for over a decade now.  The current voluntary commitment initiative, Vinyl Plus, was formed in 2010.  Over 770 000 tons of PVC was recycled in 2019, and the target is to recycle 900 000 tons per year by 2025.  Similar to introducing sustainable feedstocks or energy sources, the success of recycling (mechanical or chemical) hinges on cost competitiveness, but also handling and removing legacy additives in collected PVC that are now prohibited.  Even when there is successful technology, achieving market acceptance in the varied industries PVC serves can take time.  Most success has been via mechanical recycling, but as showed above with Vynova, chemical recycling is coming in too.
The possibilities are attractive.  Leading global suppliers are active in Europe where this recycling success is happening.  In 2020, disruption to markets from the COVID-19 pandemic meant that there was close to one million tons of virgin PVC resin coming out of the European Union and being exported across the world.  With these supply relationships set up, it paves the way for the possibility for export markets to accept recycled, biobased or renewable energy made PVC resin from Europe.  African economies have demonstrated a willingness for legislative action against single use plastics, so could be open to other sustainability credentials when importing plastic materials such as PVC resin.  Rather than exporting its plastic waste as in days of old, Europe would then be exporting far more useful recycled resin that is ready to use.
There will have to be an emphasis on selling the vision of sustainability, and coordinating that strategy across the value chain will be just as important to bridge any gap in technology scale up challenges or cost competitiveness in the current market.
Annual consumption of PVC resin will increase by over 40 million tons by 2045
PVC is used in rigid pipes for drainage, window profiles, cladding and floor coverings, as well as in electrical insulation, faux leather cloth upholstery.  PVC is also used to manufacture medical gloves, hose, and films.  It can be used as a rigid or flexible material via the addition of a wide variety of additives.  It is a product that is very tangible to consumers.
While global GDP growth contracted by 5 percent in 2020, the global PVC market contracted by only 3 percent.  As noted in NexantECA's report Market Analytics: Vinyls 2020, China maintained growth on the PVC market, and surprisingly the United States also registered a stable market.  These both highlight the importance of PVC in a chaotic year.  Other markets contracted by anywhere up to 10 percent, but are therefore primed for recovery.  Europe suffered sizeable loss in PVC demand, but exports increased significantly as producers sought new markets.
As economies seek to recover and stimulus packages are introduced, PVC markets are set to recover lost volumes; some within 18 months, some perhaps taking closer to 2-3 years.  Increased working from home from office workers globally may change housing requirements permanently, changing the construction industry and demand for materials.  And then there are the high potential growth markets of India, Vietnam and Africa.  These regions have a low consumption per capita currently but there is a huge potential for increased consumption of PVC.  Even assuming modest material recycling in a base case, global demand growth for new, virgin material could easily achieve average growth of 3 percent per year, an increase of over 40 million tons by 2045. 
This is a clear target for greater sustainability.
Find out more...
Our latest Market Analytics: Vinyls - 2020 report provides analysis of supply and demand of the global vinyls market including polyvinyl chloride (PVC), vinyl chloride monomer (VCM) and ethylene dichloride (EDC) with forecasts to 2045.  The report includes supply and demand analysis of 40 countries, with global capacity listings.
The Author
Jeremy Belbin, Market Analytics Report Manager
---
About Us - NexantECA, the Energy and Chemicals Advisory company is the leading advisor to the energy, refining, and chemical industries. Our clientele ranges from major oil and chemical companies, governments, investors, and financial institutions to regulators, development agencies, and law firms. Using a combination of business and technical expertise, with deep and broad understanding of markets, technologies and economics, NexantECA provides solutions that our clients have relied upon for over 50 years.