April 19, 2021
Due diligence of offshore wind energy projects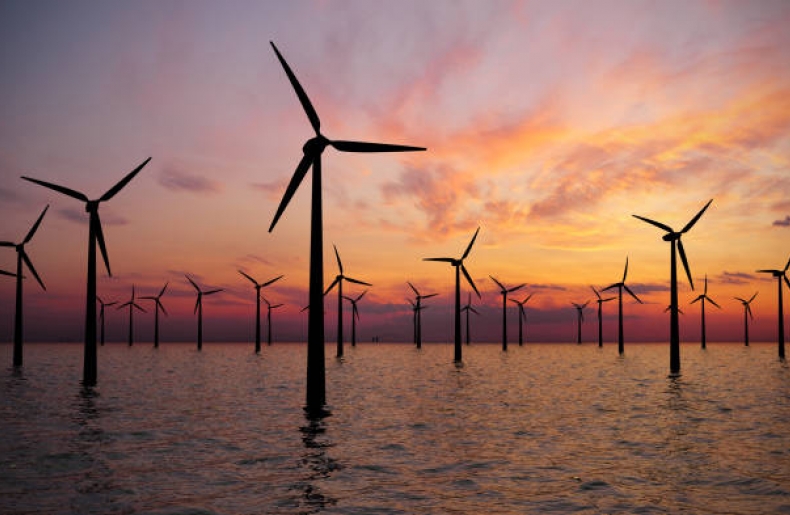 Introduction
The offshore wind energy industry is rapidly expanding with major policy announcements and targets bolstered by strong demand for sustainable development.  Tangible commitments are being made by project developers, sponsors, and lenders while long-term power offtake agreements are being executed.  The offshore wind energy industry is attracting major capital investment as leading market players seek to meet baseload and peak electricity demand while forecast capital costs (Capex) continue to decline.  The offshore wind energy industry has proven to be dynamic with increased transactional deals.  With advances in offshore wind technology and scale, several options for project finance exist for the construction of new projects. There has been increasing activity in the mergers and acquisition (M&A) space and initial public offerings (IPOs) for the offshore wind energy projects.
Increasing interest in clean energy and sustainable infrastructure investment has been met with a growing need among global sponsors, lenders, and other stakeholders for ensuring "bankability" and risk mitigation on their investments:
Raising financing
Allocation of capital
Deployment of funding
Technical, market, financial, and legal due diligence is required along the entire investment process to verify and validate the return on investment expectations to equity investors and lenders risk for debt financing while addressing some key areas:
Review of integrated resource plans including carbon reduction goals of the offtaker
Assessment of various advanced wind generator technologies and key equipment with support infrastructure
Integration of offshore wind projects with commensurate onshore energy storage
Offshore wind techno-economic models, financial analysis, regulatory framework and policy, project finance, commercial transactions, project contracts and agreements (including power purchase agreements (PPAs) and other viable long-term contracts with funding/payment mechanisms such as offshore renewable energy certificates-ORECs)
Grid integration assessments of offshore transmission and onshore transmission/distribution infrastructure with respect to reliability-availability-maintainability (RAM), security, and resilience
Due Diligence for Existing Assets
The existing offshore wind energy asset owners have been active participants of M&A, IPOs, and restructuring.  Typically, site visits maybe required to review external plant and equipment conditions of an asset such as mechanical, civil/structural, and electrical design(s).  Alternately, drone survey and imbedded cameras can be used to assess generation asset conditions. Material changes to the offshore wind energy asset's technology and/or its major equipment and systems that have occurred over time must also be assessed.  In addition, the current facilities' operations and maintenance (O&M) practices and implementation must be reviewed including an evaluation of any major health, safety and environmental (HSE) incidents that may have occurred.  In cases where numerous assets are involved, a representative subset of assets can be selected for detailed due diligence analysis.
Offshore wind energy asset operation is based on historical and current performance.  Key considerations include production, availability, planned versus actual energy dispatch to the grid, weather/environmental as well as forced outages, major repairs, and unforeseen maintenance.  The executed PPA and power wheeling agreement, if any, dictate the commercial terms to be achieved by the plant facility with respect to performance, power tariff, energy sales, and interconnection to the power utility grid.
Due Diligence for New-build Investment
Raising investment capital for greenfield projects include structured finance (balance sheet and limited recourse), project finance (nonrecourse), as well as IPO proceeds.  For these projects, a review of the conceptual and feasibility-stage design is required with respect to proposed advanced offshore technologies, viability, and general design of the offshore layout as well as onshore infrastructure to ensure the plant design meets industry standards.  Review of the project site characteristics including bathymetric survey and weather data are required for a first-hand assessment of the site characteristics and environmental situation.  Additional site monitoring takes place during construction, covering construction progress versus plan, and cost and schedule monitoring.  As illustrated in the following Figure, as an Independent Engineer, NexantECA offers lenders an expert independent review of the construction plans and, later, project progress.
NexantECA reviews and provides an independent opinion regarding the suitability of the Capex, operating costs (Opex), levelized cost of electricity (LCOE), levelized cost of energy storage (LCOS) – if applicable, and impact on power tariffs.
NexantECA also reviews relevant regulatory policy, mandates, directives, environmental requirements, major contracts for engineering-procurement-construction (EPC) and O&M and service contracts, and verification of major systems and equipment for design requirements.  Due diligence review is undertaken to assess the project's ability to meet the projected generation including P75 and P90 generation projections, availability, operating, contractual, and license requirements.  Lastly, an assessment is made of PPA's terms and conditions as well as the O&M plans with emphasis on staffing, warranty, and spare parts for general compliance to the industry standards.
Summary and Conclusion
Detailed technical and commercial due diligence will be required to verify and validate return on investment expectations in advance of any of the offshore wind energy transactions.  With an anticipated rapid expansion of capacity, project developers and sponsors must have a clear understanding of the options for obtaining project funding while lenders must comprehend the commercial and technical implications of their capital investments.
The Authors
Dr. Babul Patel, P.E., Principal
Pat Sonti, Senior Consultant
---
About Us - NexantECA, the Energy and Chemicals Advisory company supports a variety of global sponsors, lenders and other stakeholders regarding renewable power projects including solar PV, wind, and energy storage assets in the role of independent engineer and/or independent market advisor.  NexantECA has extensive experience working with the global financial community to support financing of projects, including direct experience with export credit agencies (ECAs), multilateral agencies (MLAs), development banks, and similar organizations.  This work has resulted in successful project development of well over US$100 billion.  In addition, NexantECA works directly with the private banking sector and venture capital sources involved in financing projects.  NexantECA understands and has successfully met the requirements of these funding organizations over many decades of work.