May 28, 2021
Advances in depolymerization technologies can fill mechanical recycling gaps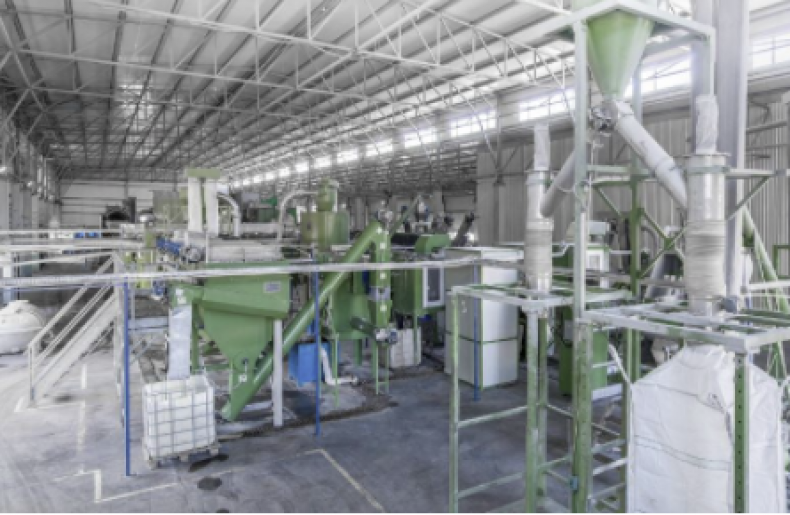 Plastics are everywhere. From the moment we wake up (e.g., toothpaste tube, toothbrushes, and shampoo bottles are made of plastics) to the moment we go to sleep (e.g., lamps and phones are made of plastics), we utilize plastics to carry on different tasks in our daily life.
Theoretically, all plastics can be recycled, though the ability to recycle post-consumer plastics is dependent not only on the ease of physically recycling the material, but also on the availability of sufficient volumes of that type of plastic in the waste stream. As illustrated in the Figure below, some waste streams are easier to recycle than others, depending on the type of plastic used to manufacture the product.
Currently on average only about 10 percent of the plastics produced worldwide are recycled with the remaining ending in landfills or incineration. Although there are strong differences between regions and polymers (with PET having for example much larger recycling rates), the reduction and reuse of post-consumer plastic waste is currently one of the key issues facing the plastics industry.
Recyclability of Post-Consumer Waste by Type of Plastics
For many years, plastics have been recycled using conventional (i.e., mechanical) recycling methods. However, as the applications have become more demanding, mechanical recycling of plastic has faced some drawbacks. Depending on the polymer, it can suffer from low yields, degradation, and has a limitation on recycling cycles. The output can often only be downcycled to lower value applications of limited quality, which greatly restricts the available sales markets.
To reach targets for recycled content set by governments and voluntarily by brands, a widespread development of new technology will be required. Thus, advanced (also known as chemical) recycling technologies are necessary to complement conventional recycling. This has driven a new wave of investment and research in the sustainability sector.
Depending on the types of plastic waste, how the waste is broken down, and the generated products, advanced recycling technologies can be divided into three or four categories. One of them, depolymerization, breaks down the plastic waste into oligomers or monomers than can be purified and repolymerized into a polymer that can be used in the same high (or higher) value application that generated the waste.
Depolymerization has the advantage of creating a recycled monomer with identical properties to the virgin monomer suitable for all applications, including food contact. Additionally, because the product does not lose mechanical strength or suffer color degradation,  depolymerization has the potential to handle larger shares of the waste stream including more challenging materials. Plastics such as polystyrene (PS) and polycarbonate (PC) that tend to be difficult to recycle (as illustrated above) can be recycled via this more advanced method. Furthermore, depolymerization reduces the global warming impact compared with producing the virgin fossil-based material. Because the process converts the plastic waste to its monomer and allows for a shorter and closed loop, it does not face the same criticism as waste-to-fuel applications. Overall, depolymerization is not expected to replace mechanical recycling but has the potential to fill the gap and be a complementary solution to close the loop.
Recycling Options by Type of Plastic
In its recently published Advances in Depolymerization Technologies for Recycling TECH study, NexantECA analyzed technological advances of polyamide, polycarbonate, polyethylene terephthalate, polystyrene, polyurethane, and polymethyl methacrylate depolymerization. Some of the advances in recent years include:
Polyamide collection and recycling are cost efficient when there are large volumes of relatively homogenous waste material, such as in the case of carpet. Since 2018, Polyamide 6 producer Aquafil Group has been depolymerizing carpet waste in the United States.
Polyethylene terephthalate waste has been commercially depolymerized using mainly a glycolysis route. Yet, new innovative processes that employ enzymes or light are currently being developed.
Polystyrene depolymerization capacity is being installed in collaboration with technology developers, polystyrene producers, and downstream end users. Of the ten largest global polystyrene producers approximately four are actively investing in depolymerization capacity. While the projects are currently in a test phase, the goal is to significantly increase the scale over the coming years.
Polymethyl methacrylate (PMMA) can be quantitatively depolymerized back to its methyl methacrylate monomer (MMA). The MMAtwo project, consisting of a joint effort by 14 European producers and consumers of PMMA, plans to produce second generation MMA from post-consumer and post-industrial PMMA waste using depolymerization.
Find out more...
NexantECA's recently published TECH report, Advances in Depolymerization Technologies for Recycling, provides an updated overview of the technological, economic, and the state of the market of plastics that can be produced from waste depolymerization.
NexantECA's Technoeconomics – Energy & Chemicals is globally recognized as the industry standard source of process evaluations of existing, new and emerging technologies to the chemical and energy industries. TECH's comprehensive studies include detailed technology analyses, process economics, as well as commercial overviews and industry trends.
The Authors
Marisabel Dolan, Senior Consultant
Johan Vandebeek, Consultant
---
About Us - NexantECA, the Energy and Chemicals Advisory company is the leading advisor to the energy, refining, and chemical industries. Our clientele ranges from major oil and chemical companies, governments, investors, and financial institutions to regulators, development agencies, and law firms. Using a combination of business and technical expertise, with deep and broad understanding of markets, technologies and economics, NexantECA provides solutions that our clients have relied upon for over 50 years.