Blogs
June 24, 2021
Ammonium sulfate and caprolactam: The long goodbye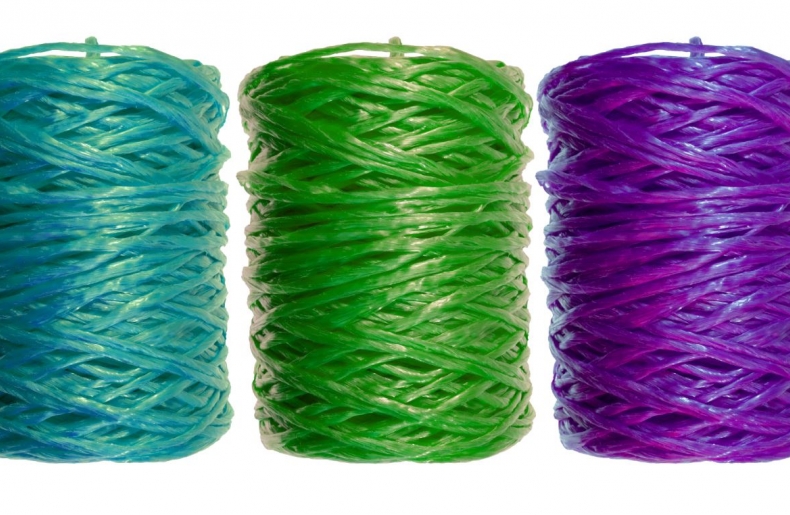 Caprolactam is one of the fundamental molecules in the modern polyamide fiber industry, used for the production of polyamide 6.  One of the earliest synthetic thermoplastics, polyamide 6 is still going strong after nearly 80 years in production.  Despite the momentous changes in the petrochemicals industry over the intervening time, almost all production processes have involved the coproduction of vast quantities of ammonium sulfate.   After many false starts, a new wave of technologies for caprolactam production might well see the end of ammonium sulfate byproducts for good.
Ammonium sulfate is an integral part of modern caprolactam production.  Substantial quantities of sulfuric acid are used in the manufacturing process, both from the oximation of cyclohexanone (upon which the vast majority of the world's production rests) and because it catalyzes the rearrangement of cyclohexanone oxime to the final product, caprolactam.  Ultimately, the sulfate is removed from the process as ammonium sulfate, which is then sold as a fertilizer. 
Ammonium sulfate has long been considered to be a poor coproduct.  Like all fertilizers, it has a relatively low value, the prices achievable can vary greatly depending on location, and most of all benchmark prices for fertilizers are quite volatile.  As a result, caprolactam producers have long sought to develop technology that reduces or otherwise removes co-production of ammonium sulfate. 
There has been some success in achieving this goal.  At the turn of the 21st century three major technologies arose for improving the process.  EniChem commercialized a process that avoided the use of sulfuric acid in oximation, instead using an innovative catalyst system to achieve it using hydrogen peroxide and ammonia alone.  Toray's photonitrozation process also achieved the same feat using a reaction with intense actinic light and a regenerated hydrochloric acid system.  Finally, Sumitomo's gas-phase rearrangement technology effectively eliminated ammonium sulfate production from the rearrangement process.  While these technologies could in theory be combined, the commercial reality is that technology ownership and licensing restriction have made such combinations exceedingly rare:  to date, only Sumitomo operates a plant where no ammonium sulfate is co-produced. 
The 1990s also saw a major movement to develop technologies for producing caprolactam from butadiene, notably from a partnership between DuPont and DSM and from BASF.  Butadiene was then a cheap byproduct of then-low cost oil whose use seemed favorable compared to the aromatics from which the majority of the world's technologies had been based.  While the production process promised to produce no ammonium sulfate, rising oil prices, shifting steam cracker feedstocks, and accompanying price volatility in butadiene ultimately caused development of these processes to cease. 
In more recent years, yet another exciting new technology has entered the arena for ammonium sulfate-free caprolactam production.  Industrial biotechnology-based routes to polyamide monomers have been in development by multiple companies over the last decade.  Although Verdezyne and Rennovia did not succeed in commercializing their technologies, the San Diego-based biotechnology company Genomatica has commercially validated a fermentation caprolactam process (the GENO CPL process) along with its partner ACIES Bio in Slovenia, with the product going to offtake partner Aquafil.  With the first ton of product completed in January of 2020, the process is now well on its way to be licensed for manufacture.  Not only does this product represent another competitive entrant in the caprolactam space that has no structural need for ammonium sulfate production, it is also the first successful low carbon intensity, bio-based caprolactam produced worldwide. 
Today, ammonium sulfate co-production is still the norm in caprolactam.  But a combination of the new technologies of the 21st century may well turn the tide against the red-headed stepchild of caprolactam manufacturing.  Ultimately, it will be down to these processes' ability to compete with existing production in the long term that determines whether the sector will continue its long goodbye to an unwanted byproduct. 
Find out more....
NexantECA covers the caprolactam sector in its Subscription and Reports offerings.  Find out more about market dynamics and pricing in our Quarterly Business Analysis, Profitability and Price Forecasts (Aromatics Derivatives), and Market Analytics: caprolactam reports.  Gain a comprehensive overview of caprolactam technology and economics in our recent caprolactam TECH report, or drill down into the exciting world of bio-renewable polyamide monomers in our upcoming Biorenewable Insights report. 
---
The Author
Joshua C. Velson, Consultant
About Us - NexantECA, the Energy and Chemicals Advisory company is the leading advisor to the energy, refining, and chemical industries. Our clientele ranges from major oil and chemical companies, governments, investors, and financial institutions to regulators, development agencies, and law firms. Using a combination of business and technical expertise, with deep and broad understanding of markets, technologies and economics, NexantECA provides solutions that our clients have relied upon for over 50 years.