August 31, 2021
Global Super Absorbent Polymers Snapshot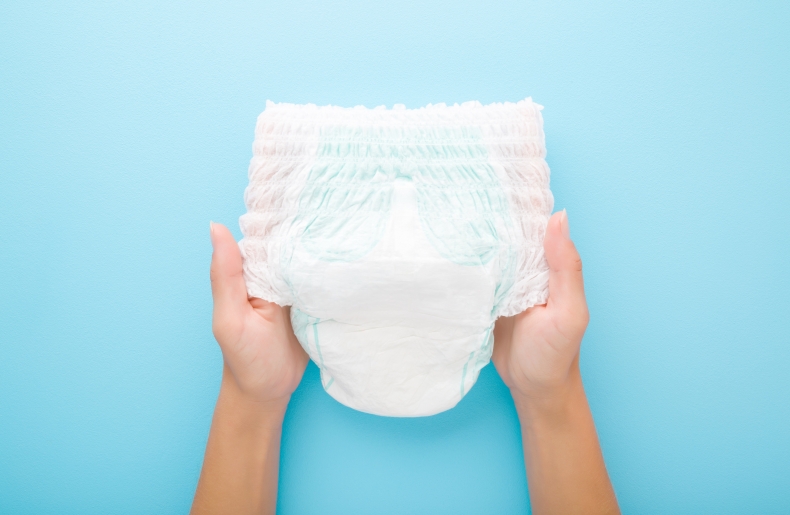 Super absorbent polymers are a sub-set of polymers that have the ability to absorb liquids many times their own weight.  They can be synthesized from a variety of monomers, although the most prevalent is acrylic acid.  Most super absorbent polymers are based on sodium polyacrylate; other super absorbent polymers include starch based systems and other polyacrylates.
The main characteristic of super absorbent polymers is their ability to absorb and retain high levels of saline liquids which are comparable to bodily fluids.  Consequently, the predominant uses for these polymers are in hygiene items of diapers, feminine hygiene products and adult incontinence products.  Other super absorbent polymers end-uses include agriculture, electric batteries, cable insulation and medical applications.
The diapers segment accounted for 70 percent of super absorbent polymers demand globally in 2020.  The share is however expected to fall in future years due to growth in other end-uses, in particular adult incontinence products.  In recent years the market for adult diapers has shown strong growth in developed economies overtaking the feminine hygiene segment. 
The main influences on super absorbent polymer demand is therefore population in terms of growth, birth rates and changing demographics.  As a result, super absorbent polymer demand did not follow the same rapid decline in 2020 due to the COVID-19 pandemic as other polymers.  However, this trend is less prevalent in middle to low-income countries with the global pandemic pushing more people into poverty affecting downstream demand. 
Future growth for super absorbent polymer consumption into diapers will be highest in countries where diaper penetration is currently low, countries where GDP is increasing, and where birth rates are high.  According to UN statistics, the world birth rate has been slowing since the 1950s and this trend is expected to continue.  Super absorbent polymers demand from adult incontinence products will be focused on countries with ageing populations and disposable income. 
Super absorbent polymers are facing increased pressure from increased recycling efforts and movements towards circular economy.  However, there are currently no substitutes for super absorbent polymer, with the main competition in the finished product markets from cloth alternatives.  Design changes, however, are supporting demand growth with diapers using increasingly more super absorbent polymers instead of other absorbent materials, which allows for the manufacture of thinner diapers. 
Find out more…
Market Analytics: Acrylic Acid and Super Absorbent Polymers – 2021 provides analysis and forecast to 2045 of supply and demand of the global acrylic acid and super absorbent polymers markets.  This analysis identifies the issues shaping the industry as well as provide detailed demand, supply and net trade data for 40 countries.
Acrylic acid demand is segmented by acrylate esters, super absorbent polymers and 'others, detergents and flocculants' along with forecasts to 2045.  Super absorbent polymers includes a breakdown in end-use for baby diapers, adult incontinence, feminine hygiene and others for 2020.
---
About Us - NexantECA, the Energy and Chemicals Advisory company is the leading advisor to the energy, refining, and chemical industries. Our clientele ranges from major oil and chemical companies, governments, investors, and financial institutions to regulators, development agencies, and law firms. Using a combination of business and technical expertise, with deep and broad understanding of markets, technologies and economics, NexantECA provides solutions that our clients have relied upon for over 50 years.