September 09, 2021
Global Hydrotreated Vegetable Oils Market Snapshot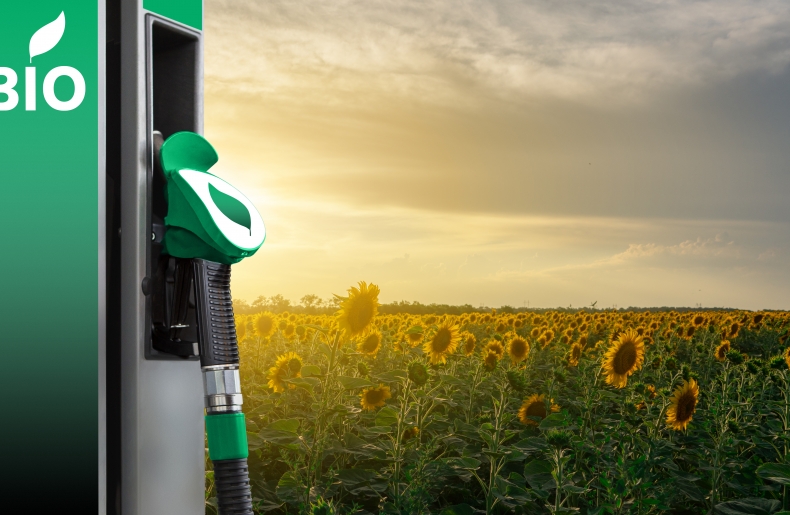 The last decade has seen rapid progress on the development and commercialization of processes for the production of biomass-based liquid fuels that can be used as fungible "drop-in" substitutes for their petroleum-derived equivalents.  As governments around the world commit to reaching net zero carbon emissions by 2050, and are faced with the need to make good on previous climate commitments, these fuels will play a key role in supporting transport sector decarbonisation.  This support will be particularly necessary in the short to medium term, in areas where viable technological alternatives to liquid fuel use, such as electrification, remain some way off, including heavy commercial vehicles, marine transport and, particularly, aviation.  Accordingly, drop-in biofuel production has focused on distillate fuels, primarily renewable diesel and sustainable aviation fuel (SAF).  Other products can be, and are, produced, including naphtha, LPG and to a lesser extent gasoline, but volumes are projected to be small in comparison to distillates. 
Several routes to the production of drop-in biofuels are at various stages of commercialization,  including; hydrotreated vegetable oil (HVO), also known as hydroprocessed esters and fatty acids (HEFA); biomass integrated gasification-Fischer-Tropsch (BG-FT); alcohol-to-jet (ATJ), and biomass pyrolysis.  BG-FT, ATJ and pyrolysis show significant future potential, notably allowing the use of a wide range of waste-based feedstocks, and can be expected to reach commercial scale in the medium to long term.  Furthermore, emerging processes for renewable fuels of non-biological origin (RFNBOs) – including power-to-liquids/e-fuels and hydrogen – are increasingly seen as longer-term options. 
However, HVO/HEFA – entailing hydroprocessing crop or waste biomass feedstocks in standalone facilities or via co-processing in petroleum refineries – is currently by far the most advanced pathway in terms of commercial scale production.  As of 2021, over 25 HVO plants are in operation, including standalone sites and co-processing operations at existing petroleum refineries.  Production of HVO-derived fuels has increased rapidly over the last decade, reaching almost six million tons in 2020, and is expected to exceed 7.5 million tons by the end of 2021.  Production is currently concentrated in Western Europe, the United States and Singapore, with growing capacity also in China. 
This rapid growth has been stimulated mainly by two regional regulatory systems, those in play in the European Union and in the U.S. state of California.  In the EU, the current and future phases of the Renewable Energy Directive and associated legislation – recently upgraded under the overarching "Fit for 55" climate policy package – set out increasingly ambitious targets on renewable fuel use, and aim to implement mandated consumption of non-petroleum aviation fuels in the coming years.  Meanwhile, California's Low Carbon Fuel Standard (LCFS) incentivises fuels offering the most life-cycle emission reductions, and has drawn in essentially all U.S. HVO production as well as imports from Asian capacity.   
Looking forward, policy in Europe and North America is a key factor behind expectations of a period of rapid growth in HVO capacity, with over 50 new projects currently announced for the next five years.  These include expansions to existing capacity, new greenfield plants, full refinery conversions and refinery co-processing investments in North America, Europe, Asia and South America.  The extent of capacity growth implied by announced projects alone is sufficient to have raised questions as to the long-term availability of many of the key feedstocks for HVO production, notably used cooking oil (UCO). 
However, based on expectations around the commercialisation of other renewable fuel processes, and of factors such as the global aviation sector's effort to tackle worldwide emissions (under the CORSIA initiative) significant additional capacity beyond announced plans is expected to be required in the coming decades.  Such requirements are likely to be met in part by retrofitting investments at existing petroleum refineries – particularly in areas where refined product markets are increasingly challenged by the energy transition and shifting trade patterns – as well as large scale, feedstock advantaged standalone plants.  The eventual extent of HVO market growth will be determined by the pace and ambition of global climate targets, the evolution of land, air and seaborne transport modes, and the development of competing technologies, whether for liquid fuel or alternative transport options such as electrification and hydrogen  
Find out more... 
Market Insights: Hydrotreated Vegetable Oils – 2021 provides analysis and forecast to 2035 of the global market for hydrotreated vegetable oil (HVO), including the markets for renewable diesel, bio-based aviation fuel and bio-based naphtha.  This report includes discussion regarding key market drivers and constraints, as well as demand analysis for nine regions: North America, South America, Western Europe, Central Europe, Eastern Europe, Middle East, Africa, Asia Pacific, and China.  Analysis also includes the competitive landscape, capacity listing and cost competitiveness along with a snapshot of latest pricing trends by region and price forecasts to 2035. 
---
About Us - NexantECA, the Energy and Chemicals Advisory company is the leading advisor to the energy, refining, and chemical industries. Our clientele ranges from major oil and chemical companies, governments, investors, and financial institutions to regulators, development agencies, and law firms. Using a combination of business and technical expertise, with deep and broad understanding of markets, technologies and economics, NexantECA provides solutions that our clients have relied upon for over 50 years.