September 30, 2021
Resurgence of the European olefins industry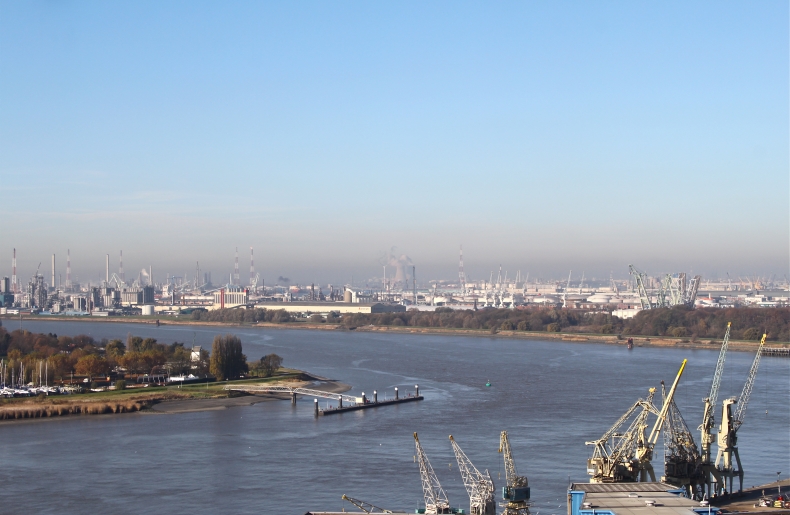 Following years of consolidation in the olefins and polyolefins industries in Europe, the new INEOS ONE cracker represents a huge change.  The cracker will produce one million tons per year of ethylene, based on ethane imported from the United States.  Ethane crackers are the simplest and cheapest to build, and by consuming U.S. ethane on a large scale leveraging INEOS leading infrastructure, the project gets over both the high fixed costs and the high feedstock costs facing most olefins production in Europe.  As much of the installed ethylene capacity base in Europe is several decades old, the new plant will also have considerably less CO2 emissions per ton of ethylene.
INEOS is by far the largest polyethylene producer in Europe, but has run with a deficit of around 1.5 million tons per year of ethylene.  Ethylene prices in Europe have often been among the highest in the world, and frequently all of the value in the polyolefins business has been taken on the monomer, with little or no margin on polyolefins.
The new cracker therefore offers a great opportunity for INEOS to reduce its dependence on expensive purchased ethylene, albeit for an investment that few others in the industry would be able to risk.  The rest of the market will however need to adapt.  Western Europe is already long on ethylene, and its exports to regions such as Southeast Asia are under intense pressure from United States exports and growing local supply. 
The Versalis cracker at Porto Marghera, Italy was already "permanently" closed some years ago, then brought back into operation almost immediately after a major explosion at Shell's Moerdijk cracker.  Subsequently Porto Marghera kept running mainly on Asian export business, and so it is not surprising that its closure is again on the cards.  In order to rebalance, European producers either need to develop more derivatives, or close more crackers. 
European ethylene competitiveness depends mainly on crude oil prices.  When high, European production is vulnerable to derivative imports from the lower cost gas-based producers in the Middle East, the United States and soon Russia.  There is no scope for either region to replace the 20 million tons per year ethylene market in Western Europe, but some smaller, older and less well integrates sites are vulnerable.  Trends such as electric vehicles are giving some confidence that oil prices will not return to $100 levels again for any length of time, and European olefins producers can look to recycled/renewable feedstocks as other means to defend their position. 
If successful, the Baltic Chemical Complex will be a significantly bigger competitive threat than anything before: three million tons per year of highly advantaged HDPE/LLDPE right on Europe's doorstep.  The signs so far are however that West European producers are prepared to reinvest to sustain their businesses, and Repsol's newly announced plan to build new polyethylene and polypropylene plants to absorb surplus olefins at its Sines refinery/chemicals site shows the commitment to invest where there are integration benefits to be had.
Find out more…
Market Analytics: Olefins – 2021 provides analysis and forecasts to 2045 of supply and demand of the global olefins market including ethylene, propylene and butadiene.  This analysis identifies the issues shaping the olefins industry as well as provide detailed demand breakdown by derivative, supply and net trade data for 40 countries.
Market Analytics: Polyolefins – 2021 provides analysis and forecast to 2045 of supply and demand of the global polyolefins markets, including low density polyethylene (LDPE), linear low density polyethylene (LLDPE), high density polyethylene (HDPE) and polypropylene.  This analysis identifies the issues shaping the industry as well as provide detailed demand breakdown by end-use and supply, demand and net trade data for 40 countries.
The Author
Stewart Hardy, Senior Consultant
---
About Us - NexantECA, the Energy and Chemicals Advisory company is the leading advisor to the energy, refining, and chemical industries. Our clientele ranges from major oil and chemical companies, governments, investors, and financial institutions to regulators, development agencies, and law firms. Using a combination of business and technical expertise, with deep and broad understanding of markets, technologies and economics, NexantECA provides solutions that our clients have relied upon for over 50 years.