January 13, 2022
Viable pathways for large-scale blue hydrogen production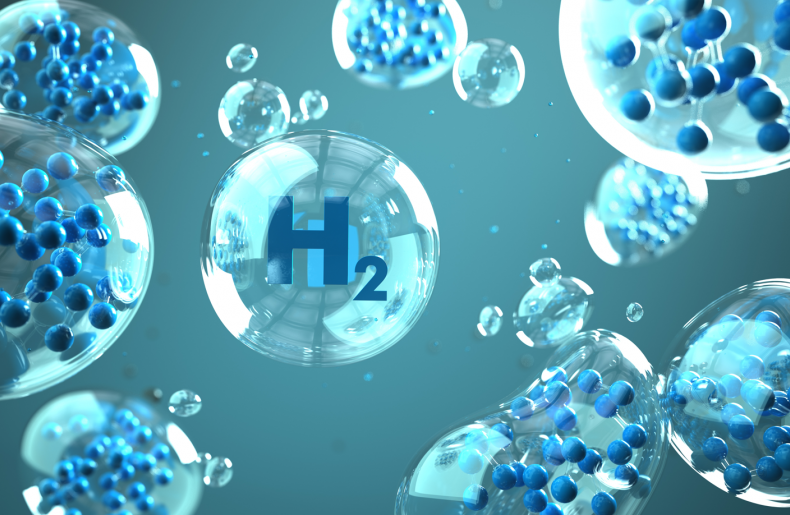 For achieving "net-zero" emissions by 2050 for constraining global temperature rise to 1.5 to 2.0 degrees Celsius (°C), negligible or minimal (low) carbon hydrogen is receiving much attention among various global stakeholders. Hydrogen is typically used in the chemical industry for several important products such as ammonia, methanol, cyclohexane, hydrogen peroxide, aniline, and oxo alcohols, amongst others. Hydrogen is also used in the refining sector to decrease the sulfur content of certain fuel streams as well as in many other industries. In recent years, there is a growing emphasis on adopting hydrogen as an "energy carrier" in fuel cells and other end-use applications which would open a potentially large new market. 
Commercial Technologies 
Steam methane reforming (SMR) is the predominant commercial process technology followed by autothermal reforming (ATR) as well as partial oxidation (POX) for large-scale blue hydrogen production wherein CO₂ capture is essential. Natural gas continues to be dominant feedstock for both processes. Key take-aways from technology providers and process licensors' options and configurations indicates good potential for high percentage of CO₂ capture via specific combinations of; 1) pressure swing absorption, 2) syngas wash process, and 3) flue gas wash process. A detailed review and evaluation are required for blue hydrogen with respect to CO₂ and GHG emissions, overall GHG footprint, and sensitivities with respect to CO₂ emissions and fugitive methane emissions. 
Process Economics 
Based on technology advances via SMR and ATR processes as well as cost reductions, large-scale blue hydrogen projects are cost-effective, especially integrated with CO₂ capture and sequestration (CCS), or where national and state level subsidies or incentives are utilized. However, blue hydrogen projects bring new challenges to costs and techno-economic-financial analysis as highlighted in the Figure. 
                            Integrated Costs and Techno-Economic-Financial Analysis 
Blue hydrogen projects can potentially deliver a range of end-use applications that may not always be easy to quantify, or even possible to value and monetize. CO₂ capture percentage is viewed as a techno-economic optimization and not a technical challenge. A key take-away is that for optimum balancing of CO₂ capture from a blue hydrogen plant, not only direct CO₂ emissions but also indirect emissions must be considered. 
Increased Production of Blue Hydrogen 
Increased production of blue hydrogen faces substantial challenges which include, but not limited to, optimal costs and techno-economics challenges, existing/planned infrastructure needs, and sufficient commercial market enabling regulatory framework and policies. Developing large-scale blue hydrogen projects requires additional fiscal and financial policy support as well as incentives to attract private equity investment and debt financing. A detailed review and evaluation of natural gas pricing forecast, project capital costs (CAPEX) and operating costs (OPEX), and particularly an assessment of the range of uncertainty, is important to minimize the cost of production (COP) estimates and the LCOH for blue hydrogen. 
Blue Hydrogen Projects 
Successful large-scale blue hydrogen projects will require a comprehensive and holistic integration of international best practices. An optimized blue hydrogen project must consider multiple integrated elements such as technologies and processes for blue hydrogen production with CO₂ capture, techno-economic viability, effective project development, execution, commissioning, along with operations and maintenance. It is expected that blue hydrogen projects and commercial markets will effectively develop in the coming 2 to 3 decades. Feasible and viable blue hydrogen projects, however, still carry project financing, counterparty, and downside risks and uncertainty; a dependence on natural gas pricing, power pricing, pricing of CO₂, and reliance on project development teams to deliver competitive overall project CAPEX and OPEX. In addition, the need for historically different market sectors to cohesively converge while requiring appropriate risk management and mitigation measures to allow for large-scale commercialization of blue hydrogen. 
Find out more...
Blue Hydrogen is part of NexantECA Technoeconomics – Energy & Chemicals (TECH) program. This TECH report's specific objectives are to increase awareness and disseminate information on blue hydrogen. In addition, review viable pathways, evaluate status of commercially advanced technologies and processes, key methodologies for determining costs and techno-economics, and high-level market roadmap with review of main market drivers. Further, review and evaluate case studies based on existing projects and proposed projects.
The Author
Pat V. Sonti. Senior Consultant
---
About Us - NexantECA, the Energy and Chemicals Advisory company is the leading advisor to the energy, refining, and chemical industries. Our clientele ranges from major oil and chemical companies, governments, investors, and financial institutions to regulators, development agencies, and law firms. Using a combination of business and technical expertise, with deep and broad understanding of markets, technologies and economics, NexantECA provides solutions that our clients have relied upon for over 50 years.