July 26, 2022
Global Super Absorbent Polymers Market Snapshot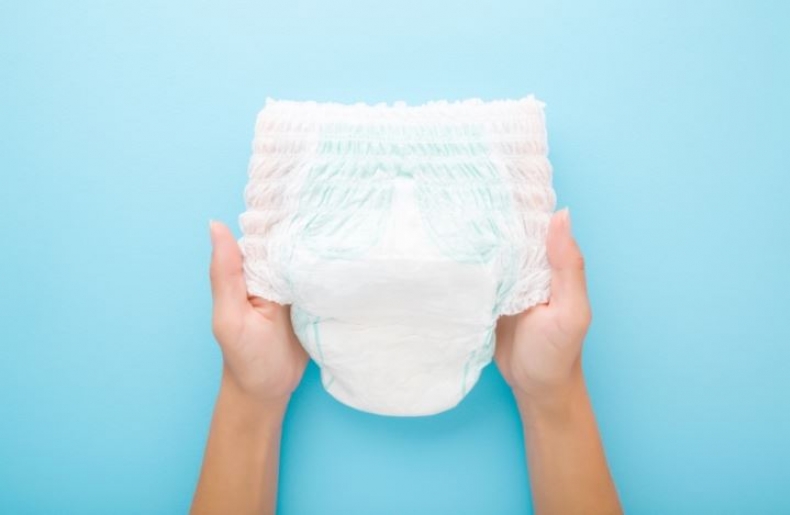 Super absorbent polymers are a sub-set of polymers that have the ability to absorb liquids many times their own weight.  They can be synthesized from a variety of monomers, although the most prevalent is acrylic acid.  Most super absorbent polymers are based on sodium polyacrylate; other super absorbent polymers include starch based systems and other polyacrylates. 
The commercially available super absorbent polymers are predominately based on partially crosslinked polyacrylate copolymers.  Other chemistries have been explored for super absorbent materials such as modified cellulose ethers, polyacrylamide, poly (ethylene oxide), poly (vinyl alcohol), polysuccinimides, hydrolyzed polyacrylonitrile, modified polysaccharides (NaCMC) but to date, none have found significant commercial acceptance as polyacrylates.   
The main characteristic of super absorbent polymers is their ability to absorb and retain high levels of saline liquids which are comparable to bodily fluids.  Consequently, the predominant use for these polymers is in hygiene products such as diapers, feminine hygiene products and adult incontinence products.  Demand from hygiene end-use markets accounts for around 95 percent of global demand in 2021 and is influenced regionally by population trends, disposable income, and consumer trends.  Other super absorbent polymers end-uses include agriculture, electric batteries, cable insulation and medical applications. 
The super absorbent polymers market is less affected by GDP fluctuations, as the main growth driver is related to population in terms of growth, birth rates and changing demographics.  The derivative products are considered health care essentials and demand remains stable.  At a global level super absorbent polymer demand declined in 2021 largely relating to the fall in birth rate in countries such as China.   
Super absorbent polymers demand into diapers accounts for 70 percent in 2021.  The share is however expected to fall during the forecast period due to growth in other end-uses, in particular adult incontinence products.  Growth for super absorbent polymer consumption into diapers will be strongest in countries where diaper penetration is currently low, countries where GDP is increasing, and where birth rates are high.  According to UN statistics, the world birth rate has been slowing since the 1950s and this trend is expected to continue.  Super absorbent polymers demand from adult incontinence products will be focused on countries with ageing populations and disposable income.   
Penetration rates of both diapers and adult incontinence products is also influenced by cultural preference; in some communities there is a preference for cloth diapers rather than disposable diapers and the social stigma in some countries attached to seeking help for incontinence problems.  Design changes in diapers and adult incontinence products could also affect consumption; with diapers using increasingly more super absorbent polymers instead of other absorbent materials, which allows for the manufacture of thinner diapers.   
There are currently no substitutes for super absorbent polymer, with the main competition in the finished product markets from cloth alternatives.  However, with increasing urbanisation, increased disposable income and education, demand for super absorbent polymers is set to continue.  Additionally, improvements in diaper product design are increasing the amount of super absorbent polymers per product in substitution for other absorbent materials.  Today's new generation of parents, which are part of the millennial generation, are demanding ingredient transparency from baby diaper brands with increased environmental awareness.  Super absorbent polymers face increased pressure from increased recycling efforts and movements towards circular economy; even though there is the trend to reduce diaper or incontinence weight to reduce weight and improve user mobility.  The super absorbent polymer portion per product cannot be reduced significantly to maintain the absorption amount.  There is no major threat to inhibit super absorbent polymer demand growth at this moment. 
Demand growth in the forecast period will be hindered in the mature markets of North America and Western Europe as the baby population will continue to stagnate.  A growing number of couples in these regions are deciding to have their first baby later in or to not have a child at all.  However, this will be partially offset by increased demand for adult incontinence products.  The increasingly ageing population and increased social acceptance of adult incontinence products is set to push the market share for incontinence products.  Further growth in these regions is therefore expected to be driven by development of the adult incontinence products industry due to ageing populations.   
In Asia Pacific, demand is concentrated in North-East Asia, accounting for almost three quarters of regional demand in 2021.   Super absorbent polymer demand in Asia Pacific is fairly polarised among developed and developing countries.  Penetration rates vary enormously in these countries, with culture, socio-economic structure, buying behaviour as well as price influencing uptake.  Demand is rapidly growing in developing countries which have increasing disposable incomes and low penetration of disposable diapers.  This offers potential growth opportunities and currently attracts many diaper manufactory investments.   
The smaller end-use sub-segments for super absorbent polymer are also included within the umbrella of the hygiene market - adult incontinence products and feminine hygiene products.  These end-uses are both exhibiting strong growth globally due to ageing populations in the case of incontinence products, and rising disposable incomes and the development of new, thinner, products in the case of feminine hygiene products.  In general, adult diapers are three times heavier than baby diapers and can require up to 20 percent more super absorbent polymer per unit.  Innovations to incontinence product designs follow similar trends to baby diapers, for light weighting and reducing environmental impact while improving comfort. 
A small but significant sector of super absorbent polymer consumption is for agriculture and horticulture applications where super absorbent polymer is used for hydroponics, seedling germination and transportation.  Industry applications include underground telecommunications, electric cable wrap, liquid waste disposal and water removal in mining.  They have some miscellaneous consumption in diverse range of applications including in food packaging, waste treatment, fibre optic cables, artificial snow and as additives in lubricants, sealants, and cosmetics. 
Find out more… 
Market Analytics: Acrylic Acid and Super Absorbent Polymers - 2022 provides analysis and forecast to 2045 of supply and demand of the global acrylic acid and super absorbent polymers markets.  This analysis identifies the issues shaping the industry as well as provide detailed demand, supply and net trade data for 40 countries.
---
About Us - NexantECA, the Energy and Chemicals Advisory company is the leading advisor to the energy, refining, and chemical industries. Our clientele ranges from major oil and chemical companies, governments, investors, and financial institutions to regulators, development agencies, and law firms. Using a combination of business and technical expertise, with deep and broad understanding of markets, technologies and economics, NexantECA provides solutions that our clients have relied upon for over 50 years.