July 12, 2022
Solvent-based purification technologies – A good fit between mechanical and chemical recycling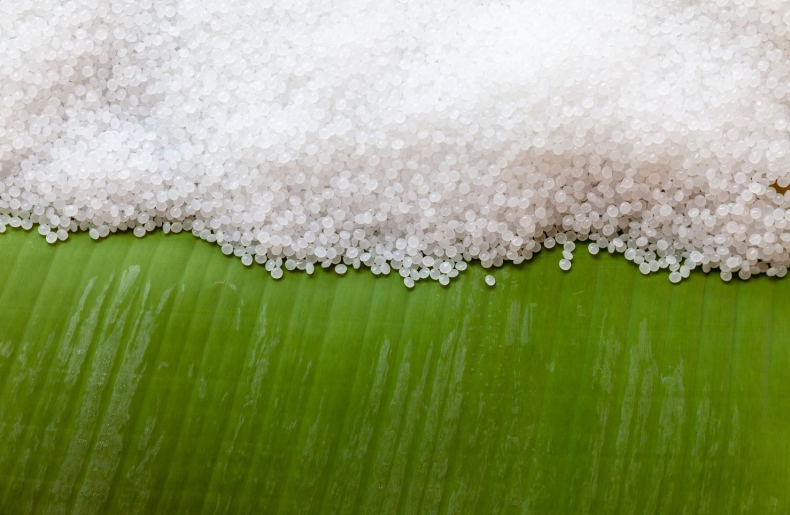 Recycling has been, and will remain, a main part of the plastic industry. Recycling is a process that can collect and process plastic materials that can reduce the amount of waste and at the same time direct recycled plastics back into the plastics value chain.
For difficult-to-recycle plastics, end-of-life plastics, or those considered non-recyclable (i.e., not mechanically recycled), the main recycling option to date has been to include them in the MSW streams that are sent to waste-to-energy (WtE) facilities, as an alternative to landfilling. However, for those polymers and plastics that are more difficult to recycle than bottles (such as film or synthetic fibers) that are now part of typical waste stream, tertiary (also known as advanced, chemical, or molecular) recycling is an alternative way to traditional recycling routes.
Tertiary/advanced recycling involves the production of basic chemicals, monomers, and/or fuels by chemical or thermal conversion of post-industrial and post-consumer plastic waste. Currently, there are different approaches to presenting tertiary recycling technologies, depending on the country or organization providing the classification, with researchers focusing their classifications based on thermal and chemical methods. A simple way to classify them is illustrated in the Figure below.
Thermal Conversion. Thermal conversion techniques use heat through pyrolysis or gasification to break down plastic waste, often a mixed plastics feedstock, into hydrocarbon products suitable for fuels or petrochemical feedstock.
Depolymerization. This chemical conversion technique (also called decomposition or chemolysis) breaks down mono-plastics waste into monomers, oligomers, or intermediates that can be purified and repolymerized into a polymer suitable for use in the same high-value application that generated the waste. They are suitable only for condensation polymers, such as polyesters, polyurethanes, nylon, and polycarbonates.
Solvent-based Purification. This process uses solvents to remove impurities such as colorants, odor, additives, and other contaminants from the polymer, which after precipitation, produces polymer granulates with properties similar to virgin materials.
Of special importance are solvent-based purification/dissolution technologies since they can fill the gap between mechanical recycling and thermolysis. While typically included with advanced/molecular recycling technologies, solvent-based technologies are physical, not chemical, processes. Depending on the process, solvent-based purification technologies can utilize either a single plastic waste stream (similar to mechanical recycling) or a mixed plastics waste stream (similar to chemical recycling). These processes are generally less developed than other recycling methods but are gaining increased attention because polymer bonds are not broken, the molecular structure of the polymers is the same as the input material, additives and colors are removed, and virgin-like polymer is produced.
Some solvent-based processes are designed to recover one polymer (e.g., polyethylene, polypropylene, or polystyrene), while others use different solvents and/or different conditions and can recover more than one polymer (e.g., polyethylene and polyamide or polyester and cellulose), which is useful for the recycling of multilayer packaging or blended textiles.
Solvent-based purification technologies are mainly in the developmental or pilot stage. Yet, companies such as EcoPEK have been able to commercialize its process (the company recycles PET bottles in Argentina). PureCycle is building a commercial scale plant and APK is in the process of scaling up to commercial production levels, both of which are processing polyolefins waste.
Find out more...
NexantECA's recently published TECH report, Emerging Technologies to Recycle Plastic Waste, provides an updated overview of the technological, economic, and global outlook for recycled polyolefins, polystyrene, and polyethylene terephthalate produced from scrap using solvent-based purification processes as well as enzymatic hydrolysis.
The Author
Marisabel Dolan, Senior Consultant
---
About Us - NexantECA, the Energy and Chemicals Advisory company is the leading advisor to the energy, refining, and chemical industries. Our clientele ranges from major oil and chemical companies, governments, investors, and financial institutions to regulators, development agencies, and law firms. Using a combination of business and technical expertise, with deep and broad understanding of markets, technologies and economics, NexantECA provides solutions that our clients have relied upon for over 50 years.