July 22, 2022
Will the glove industry create a rosy outlook for NBL?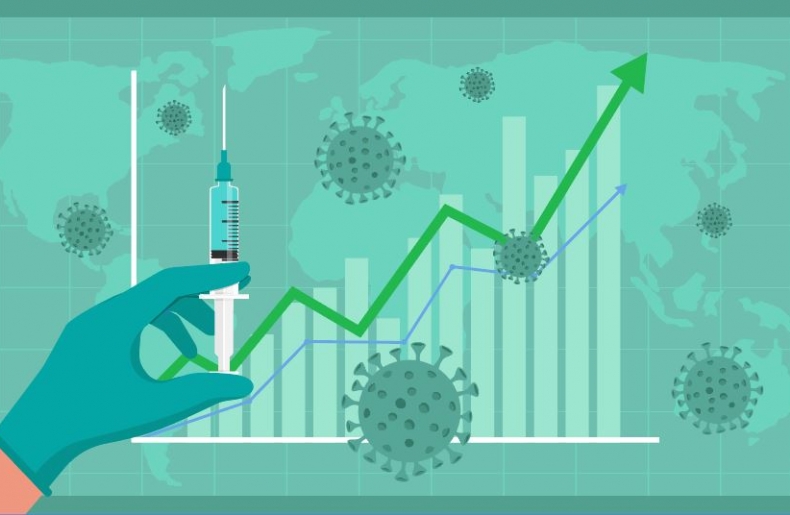 One would have guessed the pandemic has led to long-lasting behavioural changes across the population. On the contrary, the reality has proven otherwise in certain aspects – several companies are either exiting some health and hygiene product segments or scaling down production as sales dropped significantly.  One unexpected example is the glove business and subsequently the nitrile butadiene latex (NBL) business.
What's Now?
Following the outbreak of COVID19, global rubber glove demand surged significantly due to countries implementing defensive and preventive strategies to avoid the outbreak of the virus.  Rubber gloves were an important personal protective equipment (PPE) for healthcare professionals especially during the pandemic and coupled with consumer purchasing of gloves during the early days of the pandemic, this drove the surge in rubber glove demand.  According to the Malaysia Rubber Glove Manufacturers Association (MARGMA), global rubber gloves demand recorded a 21 percent growth from 2020, reaching around 420 billion pieces in 2021.  Global demand is dominated by North America, Europe and, to a lesser extent, Asia; however, Asia is the largest rubber glove producer, accounting for more than 95 percent of global production. 
The pandemic has led to aggressive expansion plans in Malaysia, China, and the United States from existing producers and new entrants.  However, as more and more countries started progressing towards the endemic stage, sales of rubber gloves have declined steadily since H2 2021.  Top Glove – the largest rubber glove producer, had a drastic decline in sales in H1 2022, due to a combination of factors such as softening demand and higher production costs.  Demand has had a dramatic decline as the effect of the pandemic on glove demand is easing.  The weak market is further exaggerated by the oversupply where massive capacity expansion happened in the past two years due to the lucrative business environment during the pandemic.  Cost of glove production has further increased in H1 2022 due to global inflation and the rise in crude oil prices following the Russia/Ukraine conflict.  Glove players are now unable to pass on incremental cost to the customers following oversupply and intense competition, which led to a compression in profit margins.  As such, the current industry operating rate is around 50 to60 percent.  The majority of producers have taken cautious steps by slowing down expansion plans in response to the current oversupply.
Likewise, benefiting from the overwhelming surge in nitrile gloves demand, global NBL demand reached the milestone of more than two million tons in 2021, an increase of nearly 20 percent from 2020.  Asia is the largest glove producer worldwide, accounting for more than 95 percent of global NBL demand in 2021.  Within Asia, Malaysia is by far the world's largest NBL consumer, followed by Thailand and China.  Asia is also the world's largest NBL producer, with production mainly located in Northeast Asia (South Korea, China, and Taiwan), Malaysia, and Thailand.  Companies made a beeline to manufacture NBL as nitrile glove demand spiked to record levels during the pandemic.  With over two million tons of new capacity additions scheduled by 2025, total NBL capacity in Asia is expected to reach five million tons.  This includes expansion from the existing producers (such as LG Chem, Kumho, Shin Foong Chemical, Bangkok Synthetics, etc.) and new entrants, mainly from China and to a lesser extent, Malaysia. 
The NBL market remains subdued in H1 2022 due to high inventory levels of medical gloves and reduced demand along with the winding down of the pandemic.  In response to the easing demand, some small to medium size Chinese producers have decided to halt their production.  Large-scale producers in Shandong and Hebei have reduced their operating rates, focusing on sales and inventory reduction.  New projects in China have also been delayed or cancelled due to the weak market sentiment. 
So, the question now: What's next for the glove and NBL market?
What's Next?
Looking ahead, the rubber glove market is expected to normalise with market growth returning to pre-COVID levels in the next few years.  The oversupply in both the rubber and NBL market is projected to gradually head towards equilibrium over the next few years where demand growth absorbs the excess supply, underpinned by the following key global megatrends:
Population growth and increasing industrialisation.  Global population, especially a growth in the ageing population is expected to drive the demand for PPE in general, particularly rubber gloves.  Individuals are expected to remain cautious with better hygiene awareness post-pandemic.  Additionally, rapid industrialisation along with the growth of the healthcare industry is expected to support future demand growth.
Growing healthcare expenditure.  Global healthcare spending has been increasing in recent years, and is likely to continue, especially as the case rate of chronic and infectious diseases increases.  This is expected to fuel the use of rubber glove in medical sector.
Material substitution associated with rubber gloves replacing plastic gloves based on cost and environmental benefits.  The future substitution rate would likely be higher than seen currently with the growing environmental concerns around plastic use.  Despite on-going concern on protein allergy from latex gloves and uncertainty on vinyl gloves;  the risk to human health / environment is expected to drive the nitrile glove demand.
Policy change.  Changes in government and agency-based policy regarding employee safety and welfare is expected to drive the use of rubber gloves in the non-medical sector.  Moving forwards, environmental, social and governance (ESG) compliance is expected to gain traction within organizations.  Glove production which is labour and energy intensive will likely face challenges in further improving social compliance practices and environmental impacts, despite already outdoing certain established standards.
In view of the aforementioned trends, global NBL demand is expected to grow at above five percent CAGR over the period of 2021-2030.  The demand is expected to increase where nitrile glove capacity addition is located, mainly in Southeast Asia (particularly Malaysia and Thailand) and China.  On a global scale, the demand pattern is expected to remain stable as there are few nitrile glove production facilities outside of Asia as other regions are not competitive compared to the Asian producers based on cost benefit.  Within Asia however, China has had massive expansion of nitrile glove and NBL production capacities which is set to disrupt the leading positions and market share of the current leaders of the industries.  Glove producing giants in Malaysia have been feeling the pinch from China following aggressive ramping up of capacity with lower than average market selling prices.  In terms of NBL supply, China is expected to surpass South Korea as the largest NBL manufacturing country, once all the announced projects come on stream in the coming years.  The development of the new project is dependent on various factors such as post-pandemic glove demand, on-going capacity development – both nitrile glove and NBL, availability of feedstock, etc.
All in all, there is still potential for growth for the glove and NBL industry, while all may not seem rosy at this current juncture, only time will tell if this will end up a good love story. 
In view of the rapid changes in both glove and NBL industry, what are the prospects and key challenges moving forward?
NexantECA has extensive in-house data and deep expertise in these sectors and has supported our clients in developing strategy across the synthetic rubber value chain.
The Authors
Kai Yuan Teo, Consultant
Tzer Wern Siew, Senior Analyst
Li Vern Lim, Senior Analyst
---
About Us - NexantECA, the Energy and Chemicals Advisory company is the leading advisor to the energy, refining, and chemical industries. Our clientele ranges from major oil and chemical companies, governments, investors, and financial institutions to regulators, development agencies, and law firms. Using a combination of business and technical expertise, with deep and broad understanding of markets, technologies and economics, NexantECA provides solutions that our clients have relied upon for over 50 years.