Blogs
August 10, 2022
Global Acetone Market Snapshot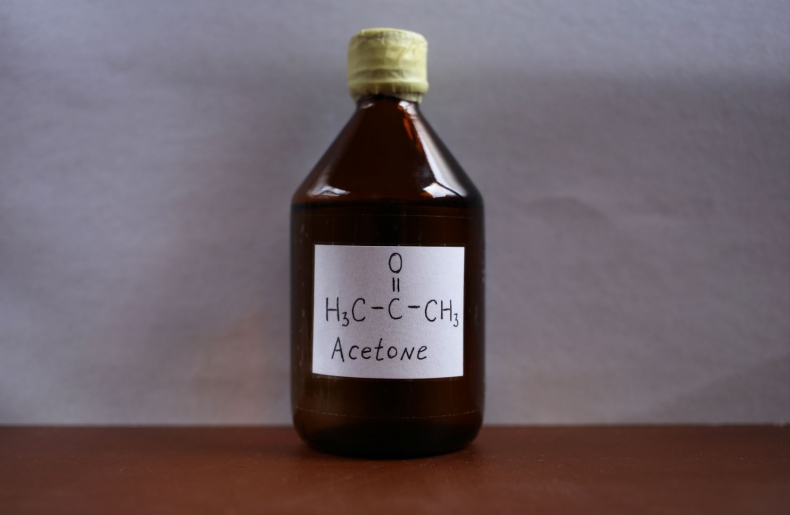 Acetone is widely used as a direct application solvent which accounts for 40 percent of its global demand use.  Acetone is also used in the production of bisphenol A (BPA), which is manufactured from acetone and phenol, as well as production of methyl methacrylate (MMA).  These three uses account for around 85 of acetone demand globally.   
Over 90 percent of the world's acetone is manufactured as a co-product of phenol production from cumene.  Relatively small volumes of acetone are produced from cornstarch and molasses fermentation (acetone-butanol-ethanol process), the oxidation of p-diisopropyl benzene (hydroquinine is co-produced), and the oxidation of p-cymene (p-cresol is coproduced).  Acetone is also produced as a by-product in the production of acetic acid, and as a coproduct (along with propylene oxide) in propylene oxidation.  Acetone production from isopropyl alcohol dehydrogenation was the most common on-purpose process before 2009 but acetone from this process has declined since 2017 due to reduced economic viability. 
Solvent demand contracted at a double-digit rate in 2020 following country-wide lockdowns to prevent the spread of COVID19.  Recovery of key end-use industries supported recovery of acetone demand into solvents at around seven percent in 2021.  Acetone is primarily used as a solvent in the coatings, pharmaceuticals, dye and adhesive industries.   
Thinner is the primary usage of acetone in the coatings industry.  Acetone content usually varies from less than ten percent to 50 percent.  Thinner with low acetone content is for general paints, which do not require fast drying property.  Thinner is frequently blended in lacquers used for automotive and furniture finishing.   
In the pharmaceuticals industry, acetone is used as denaturant in denatured alcohol, and as a carrier for active ingredients in pharmaceutical drug production.   
Acetone is also used as a solvent in manufacturing of cellulose acetate fibres, and preparation of explosives.  In the adhesives industry, acetone has wide usage for example in solvent systems of neoprene industry adhesives, heat-seal nitrocellulose coatings, and pressure sensitive chlorinated rubber adhesives.   
Solvent demand is usually driven by the relative cost and performance of the material.  As such acetone is considered as the 'work horse' solvent that is generally low priced and offering reasonable performance in a range of applications.  Acetone mainly competes with ethyl acetate and methyl acetate in thinner applications.  Although acetone cannot totally replace other solvents such as MIBK, MEK, and toluene, an increase in acetone content in formulae has been found in several low-end applications such as thinners and cleaning agent.   
There are three factors that will constrain future growth of acetone.   
Use of recycle-grade acetone in pharmaceuticals, electronics and paints industry.  However, the impact is small due to limited and inconsistent supply as well as competitive price of virgin acetone.   
Ongoing move from solvent-based coatings to water-based coatings.  Although waterborne coatings are more environmentally friendly, they have inferior quality comparing to solvent-based paints such as slow drying property, poor water resistance, low glossy, etc.  An increase in market penetration of water-based coatings is expected in developing markets in the longer term.   
Hot-melt adhesive has recently taken some market share of solvent-based adhesives due to their superior properties.  Hot melt adhesives are solvent-free and do not contain any volatile organic compound, which make them safe for use by humans and are recognized as environmentally friendly products. 
Acetone consumption into solvents is concentrated in Asia Pacific, North America and Western Europe, together occupying nearly 90 percent of global demand share due to high manufacturing activity.  Asia Pacific is expected to drive global solvent market growth, with modest growth in developing regions, albeit from a small base.  Demand in developed markets such as North America and Western Europe will grow slowly along with development in construction, automotive and industrial sectors.   
Small volumes of acetone are used in isopropanol (IPA) production.  IPA can be produced from either propylene or acetone.  Although the majority of IPA global capacity is propylene-based, acetone-based IPA has become increasingly popular in Western Europe and Asia Pacific in recent years.  Low acetone prices promoted the competitiveness of IPA from the acetone-based process in 2018, which resulted in growth in this sector.  Several new plants producing isopropanol from acetone were commercialised during 2019 and 2020, which resulted in strong growth.  The COVID-19 pandemic supported isopropanol demand in 2020 and also encouraged investments in IPA plants, particularly in China which were realised in 2021.  Demand into hand sanitiser will continue over the next few years as consumers deal with the aftermath of the COVID-19 pandemic.  Changes in consumer behaviour will support IPA demand, and consequently acetone demand into this sector. 
Find out more… 
Market Analytics: Phenol Chain - 2022 report provides analysis and forecasts to 2045 of supply and demand of the global phenol chain, including cumene, phenol, acetone, BPA and polycarbonate market.  This analysis identifies the issues shaping the industry as well as provide demand, supply and net trade data for 40 countries. Acetone demand is segmented by solvents, bisphenol-A (BPA), methyl methacrylate (MMA), isopropanol (IPA) and methyl isobutyl ketone (MIBK). 
---
About Us - NexantECA, the Energy and Chemicals Advisory company is the leading advisor to the energy, refining, and chemical industries. Our clientele ranges from major oil and chemical companies, governments, investors, and financial institutions to regulators, development agencies, and law firms. Using a combination of business and technical expertise, with deep and broad understanding of markets, technologies and economics, NexantECA provides solutions that our clients have relied upon for over 50 years.