Blogs
August 02, 2022
Global Polycarbonate Market Snapshot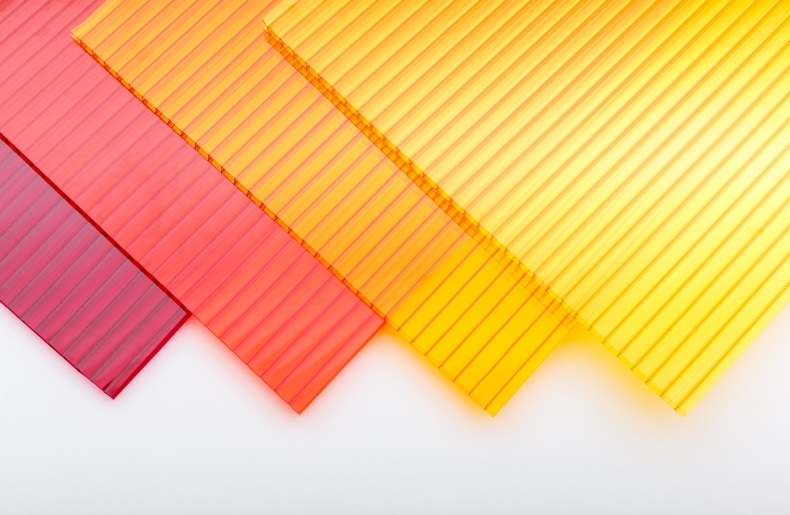 Polycarbonate is an engineering thermoplastic used in a range of relatively high, value-added polymer applications, such as automotive parts, appliance housings, electronics, household goods, and construction.  Polycarbonate is impact resistant, thermally stable, optically very clear, dimensionally stable, and has good electrical insulating properties. 
Similar to other polymers, polycarbonate faces competition from other products.  Competing materials include acrylonitrile butadiene styrene (ABS), polysulfones, and polystyrene.  ABS is a lower-priced material with outstanding aesthetic qualities, though lacks the superior impact performance of polycarbonate.  Polysulfones are clear, higher performance material but are substantially more expensive than polycarbonate.  Polycarbonate mainly competes with less expensive polymers such as ABS and polystyrene in appliances manufacturing.  The polycarbonate customer base is highly concentrated in the automotive, sheets, electrical/electronics, and construction industries. 
The electrical/electronics market is the largest global polycarbonate end-use, accounting for just over 30 percent of total demand.  Demand in the electrical/electronics market is driven by replacement of metals in electronic equipment (including enclosures, computer covers and casings, telephones, televisions, switchboxes, switchboards and other electrical systems), glass replacement in light-emitting diodes (LEDs) and manufacture of the diffusion panel in large liquid crystal display (LCD) monitors and televisions.  The growth in this segment is not expected to be as high as historical rates due to a slowdown in the rate of substitution.  Several major parts (metal) have been replaced with polycarbonate or other engineering plastics, leaving only limited areas for polycarbonate to penetrate.  Miniaturisation of electronic products has also affected growth.  The expansion of the flat-screen TV/monitor market, the trend towards slim and light weight laptop, and increased volumes of mobile electronic devices has provided growth for polycarbonate resins, which are used in housings, frequently alloyed with other polymers such as ABS. 
In the construction industry, polycarbonate is used mainly for building materials such as roofs, glazing and profiles, signs, noise protective boards and glass lamination.  High demand growth rates for polycarbonate are in developing regions such as Asia Pacific, Middle East, South America, driven by increasing urbanisation, industrialisation and expanding infrastructure. 
Polycarbonate is used in the automotive industry due to its light weight and high transparency.  Polycarbonate has penetrated applications such as headlight lenses; displacing glass in selected automotive windows (i.e. small rear side windows).  Automotive glazing in windscreens and panoramic roofs is a potentially huge sector for polycarbonate demand, but there are major obstacles to its usage, principally scratching, yellowing, and heat intolerance, and efforts to commercialise it on a wide scale have not so far succeeded.  Further developments which have improved durability, UV resistance, scratch resistance and anti-yellowish degradation could increase polycarbonate penetration into these applications. 
COVID-19 impacted most of the polycarbonate downstream industries including electrical/electronics, construction, and automotive but it also promoted new applications for medical devices and personal protective equipment.  The polycarbonate market in 2020, therefore, experienced only a small contraction.  Prolonged trade wars and a slowing automotive market pushed polycarbonate growth below GDP rates in 2019.   
The global polycarbonate market rebounded and reached 4.8 million tons in 2021, following six percent recovery from 2020.  Economic recovery drove demand into key sectors including construction, and automotive industries; with rapid growth continuing in electrical/electronic and medical sectors.  Development of the electric vehicle segment is also supporting growth due to lightweighting.   
Find out more… 
Market Analytics: Phenol Chain - 2022 report provides analysis and forecasts to 2045 of supply and demand of the global phenol chain, including cumene, phenol, acetone, BPA and polycarbonate market.  This analysis identifies the issues shaping the industry as well as provide demand, supply and net trade data for 40 countries. 
Polycarbonate demand is segmented by electricals/electronics, construction, automotive, optical media and others.
---
About Us - NexantECA, the Energy and Chemicals Advisory company is the leading advisor to the energy, refining, and chemical industries. Our clientele ranges from major oil and chemical companies, governments, investors, and financial institutions to regulators, development agencies, and law firms. Using a combination of business and technical expertise, with deep and broad understanding of markets, technologies and economics, NexantECA provides solutions that our clients have relied upon for over 50 years.