Blogs
October 11, 2022
Global Tire Market Snapshot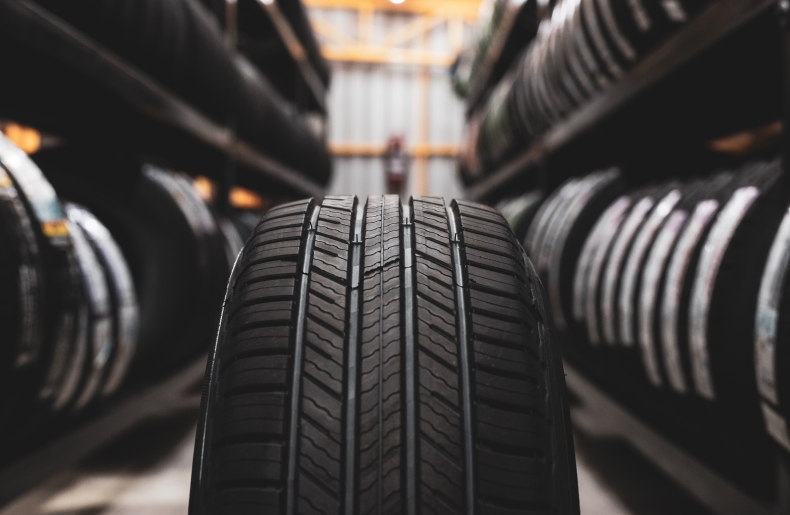 Demand for tires reflects the economic situation, climate and cultural preferences in different parts of the world, with typically 4-5 sets of tires used in the lifetime of a vehicle.  Tire demand in mature regions such as Europe and the United States is driven mostly by replacement tires, while demand in more rapidly growing auto markets and auto exporting regions is more driven by OEM tires demand.  Developing regions favour low-cost tires and tires capable of dealing with poor road surfaces, whereas more developed regions such as Europe and Japan favour high performance tires offering better handling, safety and fuel economy.
The number of vehicles in use (vehicle parc) and the number of miles driven ultimately dictates tire demand, although regions such Germany, Japan and the United States also have a measurable element of demand for OEM tires on vehicles which are subsequently exported.
Car and light truck tires are of greatest importance for synthetic rubber demand, being both the greatest in number, and having the highest proportion of synthetic rubber in the compounds.  This sector of the market is often referred to as PCLT (passenger car and light truck) and also includes tires for SUVs, including "OTR" (off the road) tires.  Another criteria used is the type of tire construction, being either radial or bias (cross ply) tires.  Bias tires are generally selected for poor road surfaces and situations where tires are at risk of bursting.  Radial tires have better performance and are lighter.  Advances in radial tire production have allowed radials to steadily capture a greater and greater share of the market.  Motorcycle tires are a significant element of demand in some developing economies, but are of less importance in developed regions.  The markets for tires for aviation and earth movers etc are smaller and are frequently pure natural rubber, as the main consideration is toughness.
The COVID-19 pandemic had a severe impact on the tyre industry, with sales dropping by over eight percent in 2020, reversing around five years of market growth.  Premium brands were hardest hit, both by their association with OEM demand and due to a shift to lower cost products forced by the loss of household income.  Demand recovered strongly in 2021, although vehicle production remained substantially lower than pre-COVID levels, again impacting premium/OEM tire demand the most.  The semiconductor shortage continued into 2022, combining with high oil prices and Ukraine conflict effects.
                        Global Tire Consumption – Weight Basis
The global tire industry has evolved from the more developed manufacturing regions such as North America, Europe and Japan, from where the leading manufacturers spread a global footprint, to low-cost tire manufacturers in China assuming huge scale and dominating global exports.  However, the imposition of tire labelling emphasizes the performance standards of the generally higher quality tires produced in developed regions, and therefore typically favours domestic manufacturers.  The pressure from Chinese imports into the United States caused severe problems for local producers of lower performance tires, eventually leading to countervailing and anti-dumping duties on Chinese tire imports in 2019, which had a significant impact on global trade patterns.
Western global tire manufacturers such as Continental and Michelin have much greater research and development budgets to sustain their technology and performance leadership, while the bulk of Asian suppliers spend less than ten percent of the amount. 
Tire manufacturing is a complex process, and plants are necessarily large, capital intensive and require a large workforce even in the most modern and highly automated facilities.  Aside from the tire assembly and curing, there are several other divisions in tire plants such as compounding plants and weaving/fibre layup sections.  The compounding section will prepare several different rubber compounds for each tire model the plant produces, ranging from inner layers, sidewall and tread, for which numerous different elastomers and additives are required.  Energy consumption in compounding is considerable.   Another key function is the assembly of the steel and synthetic fibre elements of the tires, which are then built into the tire structure along with the elastomers.
                         Global Tire Production Capacity – Weight Basis
Global tire trade is dominated by Asia, and particularly China, which completely dominates supply in most developing regions, and has brought sustained competitive pressure in most developed regions.  Tire export competitiveness is also permitted to some extent by high performance in premium products, which are exported in small quantities from developed regions.  By far the greater traded volume is however commodity tires which can be produced at much lower cost in Asia due to much lower labour, plant construction and operational costs.  Producers in China also benefit from savings on steel and polyester components, while being deficit in natural rubber and synthetic elastomers.  Some national and regional legislative bodies have found the Chinese industry to be benefitting from subsidies, and also Chinese producers to be guilty of dumping.  The most significant development of this kind was the U.S. duties.  The Trump administration imposed duties of ten percent on all imports of Chinese tires in late 2018, rising to 25 percent in 2019.  The U.S. has previously imposed anti-subsidy and anti-dumping duties several times.  The European Union imposed anti-subsidy and anti-dumping duties on imports of Chinese truck tires in 2018, but annulled the duties in mid-2022. The EU however re-opened the anti-dumping investigation on imports of Chinese truck tires in July 2022.  India has also imposed duties on Chinese tire imports in recent years, and has like the EU announced that it is renewing the investigation.  Many developing regions do not have domestic producers capable of supplying market requirements, and therefore do not take measures against tire imports from China or elsewhere.
NexantECA's new Market Analytics: Butadiene Derivatives – 2022 addresses the impact of developments in the tire industry on key raw materials – butadiene rubber and styrene butadiene rubber.
Find out more…
Market Analytics: Butadiene Derivatives - 2022 provides analysis and forecasts of supply and demand of the global butadiene derivatives market.  This analysis will identify the issues shaping the butadiene rubber (BR), styrene butadiene rubber (SBR), and acrylonitrile butadiene styrene (ABS) industries, as well as provide detailed demand, supply and net trade data with forecasts to 2045.  The report is segmented by major region, with the accompanying data in Excel for 40 countries/regions.
Profitability and Price Forecasts: Butadiene Derivatives - 2022 provides profitability and price projections to 2045 for acrylonitrile butadiene styrene, butadiene rubber and styrene butadiene rubber.  The main price setting regions of Asia Pacific, Western Europe and the United States are analysed.
---
About Us - NexantECA, the Energy and Chemicals Advisory company is the leading advisor to the energy, refining, and chemical industries. Our clientele ranges from major oil and chemical companies, governments, investors, and financial institutions to regulators, development agencies, and law firms. Using a combination of business and technical expertise, with deep and broad understanding of markets, technologies and economics, NexantECA provides solutions that our clients have relied upon for over 50 years.