Blogs
November 15, 2022
European winter gas security: Keep calm and store gas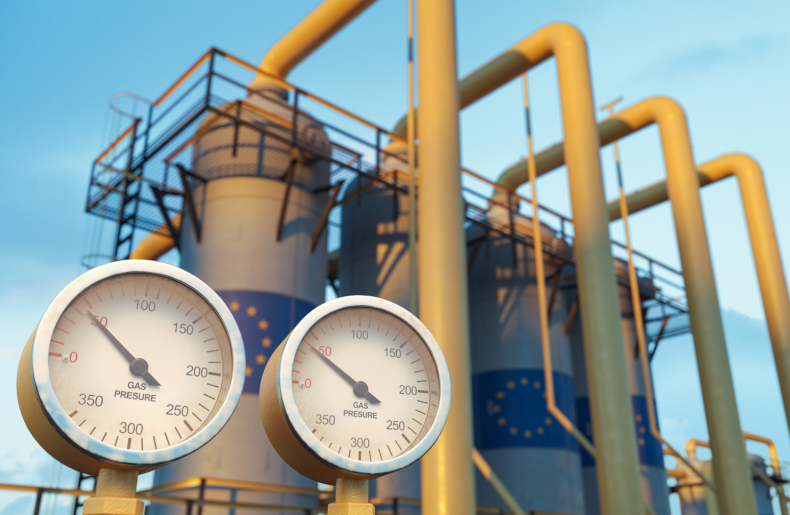 The Conflict in Ukraine has led to major reconfiguration of the European gas supply/demand balance as Russian gas flows have been systematically curtailed. Securing energy supplies for the winter of 2022/23 has become a major concern for European governments, who have been aiming to stock up on natural gas in storage ahead of the winter heating season. European storage is now 95% full, so will this winter pass without incident? What about next year?
Full gas storage
In response to the threat of Russian gas supply cut-offs, the EU mandated minimum gas storage levels for member states in May 2022. This required storage sites to be 80% full by 1 November 2022 and 90%  full by 1 November in following years. This target has now been reached, with gas in storage at average historic levels, achieved through a heavy reliance on LNG imports. This aggressive pull on global supply has supported extreme high gas prices throughout 2022, with EU members spending >€70B a quarter on gas procurement, compared to €10-20B in more normal market conditions.
Gas in storage (EU 27 + UK)
Mission accomplished for Winter 2022/23?
With gas storage essentially full, the EU is as prepared as possible for the current winter heating season (1). A crucial balancing mechanism has been gas demand destruction on the continent, with the EU targeting an overall 15% reduction in demand compared to the pre-Conflict situation. A key enabler of this has been demand destruction in industry, with some gas-intensive processes being forced to reduce activity or shut down as high gas prices eroded their global competitiveness.
Winter gas balance (EU27 + UK)
If the EU can continue importing LNG at the record levels it has this year to date, whilst delivering a 15% reduction in demand, then the winter should be exited with ~50 BCM of gas remaining in storage, comparable to historical levels. Even an unusually cold winter would likely only add on the order of 10 BCM additional demand, which could be managed. The EU seems to have prepared itself well to weather the winter without putting extreme pressure on the gas market, though at a high economic cost. Can the same be achieved when it comes to the winter of 2023/24 which poses an even greater challenge?
The real crunch
Tensions between the EU and Russia ramped up gradually across 2022, with gas flow curtailment beginning in June. As a result, the EU could enable a steady filling of storage from April. Russia supplied a total of 35 BCM of pipeline gas to Europe in the 2022 storage refill period (2), a significant percentage of the 80 BCM injected.
Russia gas flows to Europe
It can reasonably be assumed that Russian gas flows through Nord Stream I/II and Poland will be zero next year, with flows through Ukraine also likely to be curtailed. This will mean another year of record LNG imports needs to be achieved, if storage tanks are to be topped up by the 45 BCM required to ensure a similar level of supply security in the 2023/24 winter.
This will be dependent upon:
Continued anaemic Asian LNG demand. Chinese LNG demand will be down 15-20% year-on-year in 2022, which has been crucial for the balancing of LNG supply/demand.
The continued exemption of Russian LNG flows from sanctions, with 15 BCM landing in Europe in the period January-September 2022, up on 2021 levels.
Without buoyant European LNG imports enabled by a continuation of these factors, further demand destruction is possible. Non-Russian pipeline flows and domestic production are already running at maximum levels and global liquefaction additions will be low. Expect prices to remain high throughout 2023 as Europe battles to attract LNG to its shores as eyes turn to the next winter
The Author..
Tom Fox, Managing Consultant
(1).Defined here as the five-month period from start November to end March. (2) Defined here as the seven-month period from start April to end October.
---
About Us - NexantECA, the Energy and Chemicals Advisory company is the leading advisor to the energy, refining, and chemical industries. Our clientele ranges from major oil and chemical companies, governments, investors, and financial institutions to regulators, development agencies, and law firms. Using a combination of business and technical expertise, with deep and broad understanding of markets, technologies and economics, NexantECA provides solutions that our clients have relied upon for over 50 years.