Blogs
January 09, 2023
Global Vinyls Market Snapshot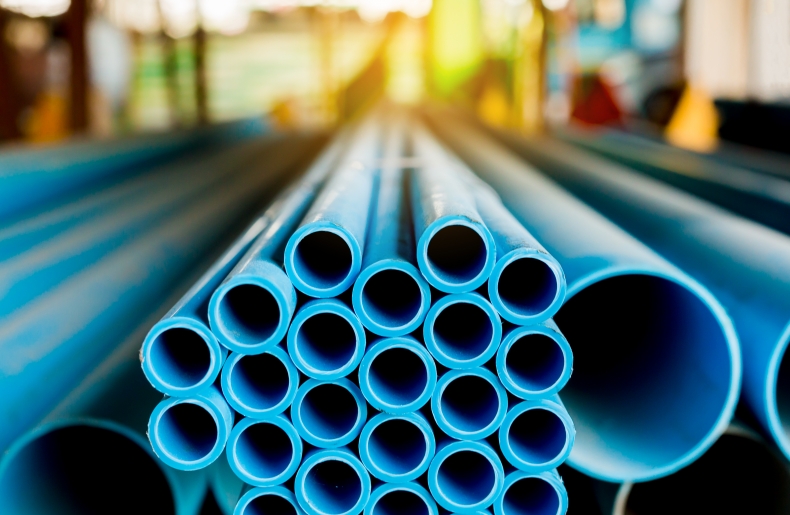 Polyvinyl chloride (PVC) is a versatile thermoplastic with applications ranging from rigid pipe used in construction, to thin crystal-clear film used in packaging. Suspension PVC is used in large volume applications such as rigid pipe, cladding, window profiles, electrical insulation and film, whereas emulsion PVC addresses a smaller market and is used in applications such as faux leather and floor and wall coverings.
PVC End-Use Demand, 2022-e
PVC is produced via the polymerisation of vinyl chloride monomer (VCM) and VCM is typically produced from ethylene dichloride (EDC). In China, large domestic coal reserves and competitively priced electrical power have led to the development of an alternative acetylene-based route to VCM.
Global demand for PVC stagnated in 2022, mainly due to a drop in construction output in China, which was the result of new legislation introduced by the government to tackle loan-backed projects and significant debt exposure for many Chinese construction companies, as well as the strict 'zero covid' policy and its impact on consumer spending.  Elsewhere, rising inflation caused construction material prices to increase, making new projects less attractive.  In Europe, the invasion of Ukraine by Russia in the early part of 2022 had a range of knock-on effects, including inflation, an energy crisis, and a reduction in available income. Moreover, the currency crisis in Turkey reduced opportunities for producers looking to export to Turkey.
In the forecast, overall demand growth will be lower than GDP due to the maturity of applications, ongoing substitution by other polymers and the trend to reduce plastic consumption (which mainly affects film and sheet applications). There are plans to build new PVC plants in the US, Belgium, Russia, the UAE and Qatar. However, lower PVC demand in Asia is expected to limit global operating rates in the near term and upcoming capacity additions may be delayed.
Compared to other general plastics, PVC receives less focus regarding the circular economy and sustainability schemes as it is mainly used in long-term durable items. However, there are recycling initiatives for PVC, including programmes such as VinylPlus in Europe, which has a goal to recycle at least 900 000 tons and one million tons per year of recycled PVC used in new products by 2025 and 2030 respectively. "Bio-PVC" has also been developed to reduce the carbon intensiveness of PVC: INEOS-Vynova has been producing bio-PVC produced from renewable ethylene at its plant in Rheinberg, Germany from March 2020.
The chloride contained within the PVC polymer is derived ultimately from the electrolysis of sodium chloride in the chloralkali process, a process that requires large quantities of electrical energy and produces hydrogen as a by-product. Consequently, future developments in renewable energy and the hydrogen economy could lead to interesting opportunities for the PVC industry.
Find out more…
Market Analytics: Vinyls – 2022 provides analysis of supply and demand of the global vinyls market including polyvinyl chloride (PVC), vinyl chloride monomer (VCM) and ethylene dichloride (EDC) with forecasts to 2045.  The report includes supply and demand analysis of 40 countries, with global capacity listings.
The Author...
Rob Hogan, Consultant
---
About Us - NexantECA, the Energy and Chemicals Advisory company is the leading advisor to the energy, refining, and chemical industries. Our clientele ranges from major oil and chemical companies, governments, investors, and financial institutions to regulators, development agencies, and law firms. Using a combination of business and technical expertise, with deep and broad understanding of markets, technologies and economics, NexantECA provides solutions that our clients have relied upon for over 50 years.