Blogs
January 23, 2023
Turquoise hydrogen: An emerging low carbon option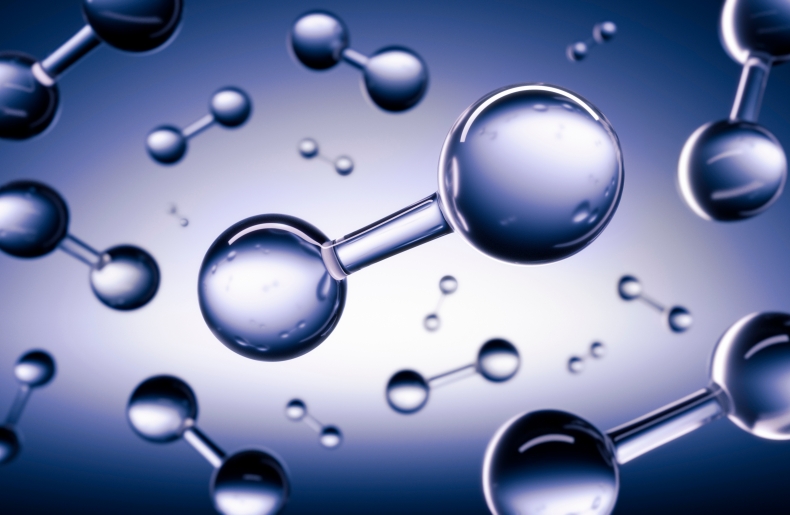 Low carbon hydrogen technologies, already of great interest and importance to achieving "net zero" for constraining global temperature rise to 1.5 to 2.0 degrees Celsius (°C), are seeing ever more aggressive innovation due to concrete policy commitments around the world.    While many fuel options such as fuel cell electric vehicles (FCEVs) are falling by the wayside, low carbon hydrogen can be used in the chemical industry for several important products such as ammonia, methanol, cyclohexane, hydrogen peroxide, aniline, and oxo alcohols, amongst others. Hydrogen is also used in the refining sector to decrease the sulfur content of certain fuel streams as well as in many other industries, and can be used as an energy carrier for the electric power sector.
The current dominant low-carbon hydrogen production technology is electrolysis, also known as "green hydrogen", which has seen many recent notable buildouts.  However, there is another color of hydrogen emerging as a competitor.
Methane pyrolysis - high temperature thermal decomposition in a dry, anoxic environment – is a process that has been researched since the 1960s, originating primarily as a method of producing carbon black.  However, recent interest has focused on hydrogen, adding "turquoise" to the hydrogen rainbow.  In the past 10 years methane pyrolysis has gained major momentum and several technologies have been piloted or reached advanced stages of commercialization.
The process of methane pyrolysis produces both solid carbon and hydrogen.  This avoids the vast majority of carbon dioxide formation.  Moreover, the use of biomethane can, in fact, make the carbon balance net negative by not merely emitting near-zero carbon dioxide, but actively displacing conventional fossil fuel-based carbon black production.  Turquoise hydrogen thus shares aspects of many different hydrogen "colors" as well as with the production of carbon black:
Like blue hydrogen (conventionally produced hydrogen from fossil fuels with carbon capture and sequestration) it can use an inexpensive fossil fuel feedstock.  However, unlike blue hydrogen, sequestration in turquoise hydrogen doesn't require a complex capture and injection system.
Like green hydrogen, there are minimal carbon dioxide emissions from production.  However, turquoise hydrogen production requires far less energy than is required to split water and produces a co-product of carbon.
Like conventional carbon black production, the fuel used can be an inexpensive source of fossil methane.  However, methane pyrolysis explicitly recovers hydrogen while conventional carbon black processes do not. 
With such advantages, why is turquoise hydrogen only part of solution rather than the solution? In NexantECA's analysis, most low-carbon options for hydrogen have some barriers to universal deployment. 
For turquoise hydrogen, the major barrier is the uncertainty surrounding carbon black.  While in theory the carbon produced from methane pyrolysis could be easily buried as a method of sequestration, the sale of carbon black is essential to the economic competitiveness of turquoise hydrogen.  Innovative technologies have focused on making their product marketable.  However, even as the world will likely see its first world-scale carbon black facility in 2023 from Monolith Materials, Olive Creek II, many questions remain.  Can the carbon black markets absorb enough product to make a significant dent in hydrogen demand?  Can innovative players successfully address today's complex carbon black needs?  Can methane pyrolysis be competitive with green hydrogen electrolysis processes, and will it vary regionally?
Find out more...
All of these questions and more are explored in NexantECA's recent TECH report, from our Technology & Costs program, Methane Pyrolysis for Turquoise Hydrogen.  The TECH program has been globally recognized for over 40 years as the industry standard source of process evaluations of existing, new/emerging, and embryonic technologies of interest to the energy and chemical industries. TECH's comprehensive studies include detailed technology analyses, process economics, as well as commercial overviews and industry trends. For additional details, refer to NexantECA.com/subscriptions-and-reports
The Authors...
Pat Sonti, Senior Consultant
Joshua Velson, Senior Consultant
Luke Downing, Analyst
---
About Us - NexantECA, the Energy and Chemicals Advisory company is the leading advisor to the energy, refining, and chemical industries. Our clientele ranges from major oil and chemical companies, governments, investors, and financial institutions to regulators, development agencies, and law firms. Using a combination of business and technical expertise, with deep and broad understanding of markets, technologies and economics, NexantECA provides solutions that our clients have relied upon for over 50 years.