Blogs
March 01, 2023
Is it time for the deployment of bio-based polymer?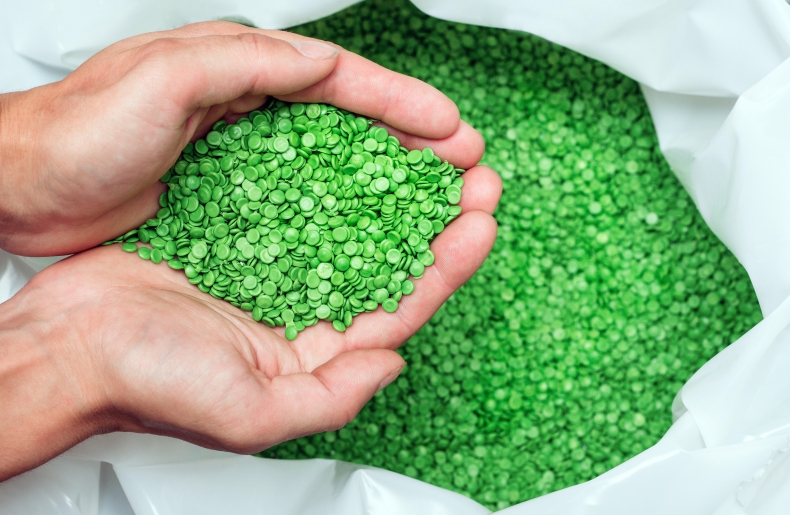 In February 2023, SCG Chemicals announced plans for a joint investment with Braskem to construct a 200 000 tons per year bio-based ethylene plant in Thailand to produce bio polyethylene ("bioPE") by 2025 using imported ethanol. Click to read the Bangkok Post article
SCG Chemicals is one of the leading integrated petrochemicals and polymer producers in Southeast Asia. This recent announcement forms a key element of its sustainability initiatives to achieve production of up to 1 million tons per year of green polymers by 2030.
The investment would also represent a key step forward in supply availability of green polymer in Asia, as well as globally, using Braskem's existing technology.
Currently, Braskem which is based in Brazil, is the world's leading producer of bio-based polymer producing up to 200 000 tons per year using ethanol feedstock. Braskem also has plans to increase capacity up to 260 000 tons per year in Brazil whilst also planning to build bio-based polypropylene in the United States. The existing bioPE plant currently offers around 40 grades of PE, EVA, and PE WAX, which Braskem reports are used by more than 150 customers. However, total production of bioPE accounts for less than 0.5% of global PE demand.
Increasing environmental awareness amongst consumers and FMCG brands, as well as sustainability initiatives from polymer producers has driven increasing interest and demand for eco-friendly and sustainable polymer products. This is now being further encouraged by evolving policies and regulations amongst governments around the world. Bio-based polymers offer FMCG brands potential opportunities to address sustainability challenges, in certain cases via drop in solutions.
Braskem's bioPE technology is based on dehydration of ethanol, which is derived from sugarcane.
Sugarcane to Bioethylene Process Flow
The bioPE is marketed based on a substantial reduction in carbon emissions, with material savings achieved due to carbon dioxide removal from the atmosphere during the crop cultivation process.  Braskem's own Life Cycle Assessment (LCA) has claimed a net impact of -2.15 kg CO2e/kg bioPE compared to +1.83 kg CO2e/kg PE for a conventional hydrocarbon based PE. 
NexantECA's carbon intensity analysis in Brazil has clearly shown that the bioethanol dehydration route is the clear winner in terms of the least carbon emission, whereas ethane to ethylene process possesses the highest carbon intensity attributed to the scope 1 emission (direct emission from the process).  In all the production routes, scope 2 emissions referring to indirect emissions are negligible.  It is noted that scope 3 emission in the analysis below represents the upstream emissions involved in raw material production.  While, the downstream scope 3 emissions usually included the manufacture, use of the end-product, trading, and transportation, these emissions are optional to report and more challenging to monitor.  The process emissions for bioethanol dehydration route analysis includes the carbon dioxide captured during crop growth, hence the process emissions are equated to zero and scope 3 emission in this process is mainly associated with the fuel gas and electricity during the fermentation process.   
Ethylene Carbon Intensity Comparison (Scope 1,2 and 3, Brazil, 2022)
The entry barriers and drivers for bio-PE are inherently linked to the renewable feedstock for ethylene production.  From a demand perspective, the bio-PE demand growth will largely be driven by policy and regulations, price premium and multinational FMCG brand pledges.  Price competitiveness versus conventional polymer will also influence penetration rates and influence the pace of bio-based olefins capacity addition as customers seek to increase the use of sustainable materials.   
Find out more...
In addition to its dedicated consulting services, NexantECA offers a wide range of reports focusing specifically on sustainability initiatives including the following focusing on renewable routes to ethylene and ethanol production.
Special Report: Low Carbon Intensity Ethylene – A Technoeconomic and Carbon Intensity Study.    This report compares the various options for lowering carbon intensity of ethylene production, including ethanol based ethylene production, via technoeconomic, carbon intensity, and strategic analysis. Regional cost and carbon intensity baselines, comparative carbon intensities (including breakdown and analysis by Scope 1, 2, and 3 Emissions) of decarbonization configurations, cost of productions, and impacts of carbon tax/credits on competitiveness (including break-even values) are analyzed across four regions: US, Brazil, China, and Western Europe. Additional regions/countries are available upon request.
Biorenewable Insights: Ethylene, Ethylene Oxide, and Ethylene Glycol investigates the various commercial and developmental routes for the production of renewable ethylene.  Ethanol bionaphtha, and methanol are all investigated as biofeedstocks for ethylene, as well as sugar and glycerin based routes directly to ethylene glycol.  Cost of production models and process descriptions – including specifically for Braskem's technology - capacity analysis and implications for the conventional industry are included.
Biorenewble Insights: Ethanol provides analysis developments in first and next generation bioethanol technologies, including second generation bolt-on technologies.  The purpose of this study is to assess the technical, commercial, and economic aspects of producing first and next generation ethanol, and to investigate future capacity developments.
The Authors…
Monthip Kamdee, Consultant
Puridej Warakunwit, Senior Analyst
---
About Us - NexantECA, the Energy and Chemicals Advisory company is the leading advisor to the energy, refining, and chemical industries. Our clientele ranges from major oil and chemical companies, governments, investors, and financial institutions to regulators, development agencies, and law firms. Using a combination of business and technical expertise, with deep and broad understanding of markets, technologies and economics, NexantECA provides solutions that our clients have relied upon for over 50 years.
NexantECA is committed to protecting and respecting your privacy, and we'll only use your personal information to provide the products and services you requested from us. For information about how we collect, store, use and share your personal information, please view our Privacy Policy.
If you would like to receive regular updates regarding our products and services, then please sign up to our Mailing List.