Blogs
September 29, 2023
Is bioethanol getting a second look?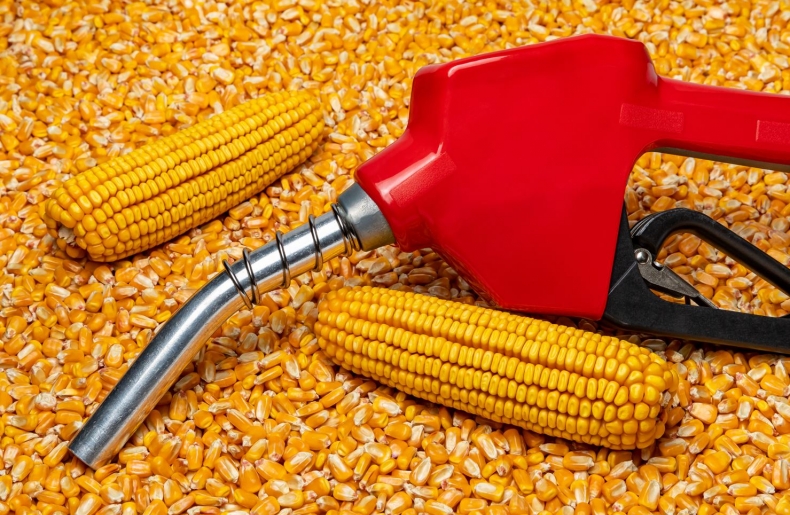 The bioethanol sector has been an important biofuel for the past decades, though it is maxing out on its addressable market.  Alcohol-to-Jet (ATJ) is unlocking a new application for ethanol, creating significant opportunities in this industry.  LanzaJet is one of the leaders providing ATJ technology focusing on the production of sustainable aviation fuel (SAF) from ethanol and other non-food feedstocks.   
Bioethanol production largely continues to be populated with first-generation ethanol (e.g., corn and sugarcane feedstocks) producers.  Concerns about competition with food resources and doubts about the environmental sustainability of first-generation processes, as a well as a search for a sustainable cost advantage over first-generation production methods, continue to motivate the development of advanced ethanol technology. 
Despite the second-generation ethanol technology (based on lignocellulosic biomass or non-food biomass such as agricultural residues) having been developed for several years, success has been difficult to achieve, with many developers exiting the sector, leaving only the most promising technologies still operating. These remaining second-generation technologies have embraced a broadly diversified set of strategies to continue the process of commercialization.  
"Third-generation" algae technology has been studied and developed for the production of ethanol through, but the studies remain to be demonstrated at commercial scale due to high capital costs and separation costs for the algal oil and co-products. 
Global ethanol capacity is still concentrated in the United States and Brazil, with a combined capacity of around 84 percent.  Therefore, first-generation ethanol produced from corn and sugarcane continues to dominate global ethanol production.  In the recent development, Braskem, a prominent biopolymer producer using ethanol based route in Brazil, has partnered with a SCG Chemicals, a petrochemical in Thailand, to establish Braskem Siam Company Limited in Thailand.  The joint venture aims to produce bioethylene with a capacity of 200 000 tons per year through agricultural based ethanol dehydration.  Bioethylene will be used in the production of bio-based polyethylene.
Global Ethanol Capacity by Regions
A reduction in GHG emissions has been one of the major drivers for the development of the ethanol market.  Based on an LCA study by Renewable Fuels Association, total emissions for ethanol from corn production to the consumption of ethanol as fuel in the automobile can total to around 53 g/MJ, almost 50 percent lower than the conventional gasoline.   However, the growth for any biofuel is subject to the presence of regulatory mechanisms that serve to offset the cost of disadvantage of biofuels against the petroleum-derived products.  Effectively, all the biofuels, even at the mass scale using widely available feedstock and well-developed technology such as the first-generation ethanol, are significantly more expensive than their petroleum-based equivalents.
Various government policies have been increasingly discussed on ethanol as a strategic for transportation decarbonization.  A summary of the biofuels policy by major nationals that play the key role in the bioethanol market are highlighted in the table below.
A Summary of Biofuels Policy
Find out more…
Biorenewable Insights: Ethanol (2023 Program)
This report focuses on the current status and cost position of the first-generation ethanol sector and analyses the second-generation ethanol technologies that remain operation and technologies that are nearing commercialization as well as a potential production route through "third generation" technologies using algae cultivation.  Production options explored several global regions and technologies covering fermentation route of the first-generation feedstock, hydrolysis and fermentation of the second-generation feedstock, and syngas fermentation from a technical, economic (cost of production model), carbon intensity, and capacity level.  A discussion of implications for the conventional technologies is also included.
Market Insights: Fuel Ethanol (2022 Program)
This report includes discussion regarding key market drivers and constraints, as well as supply, demand and trade analysis for nine regions: Asia Pacific, China, North America, South America, Western Europe, Central Europe, Eastern Europe, Middle East and Africa, with forecasts to 2035. Analysis, including first generation and advanced ethanol consumption, the development of governmental support mechanisms in the era of Net Zero emissions targets, feedstock issues and progress on cellulosic production, alongside pricing and cost competitiveness analysis, is also included by region.
Biorenewable Insights: Sustainable Aviation Fuel (SAF) (2021 Program)
This report investigates the technical, economic, and commercial aspects of the growing sustainable aviation fuel (SAF) industry.  Cost of production estimate models are provided for 20 different technologies (across several regions) including various HVO, ATJ, thermochemical and other low carbon intensity technologies – credits are included in the analysis based upon carbon intensity.  Capacity analysis, process descriptions, and strategic insights are also provided.
Biorenewable Insights: Algae Technology (2023 Program)
The report provides an overview of the production pathways, growth mechanisms, culturing systems, harvesting and extraction techniques for the various processes of algae technology.  A detailed cost of production is also provided for open pond, photobioreactor (PBR) and heterotroph routes.  Algae products such as algae oil, ethanol, and diesel are also provided. 
The Author…
Puridej Warakunwit, Consultant
---
About Us - NexantECA, the Energy and Chemicals Advisory company is the leading advisor to the energy, refining, and chemical industries. Our clientele ranges from major oil and chemical companies, governments, investors, and financial institutions to regulators, development agencies, and law firms. Using a combination of business and technical expertise, with deep and broad understanding of markets, technologies and economics, NexantECA provides solutions that our clients have relied upon for over 50 years.