Blogs
September 04, 2023
Global Methyl Methacrylate (MMA) Market Snapshot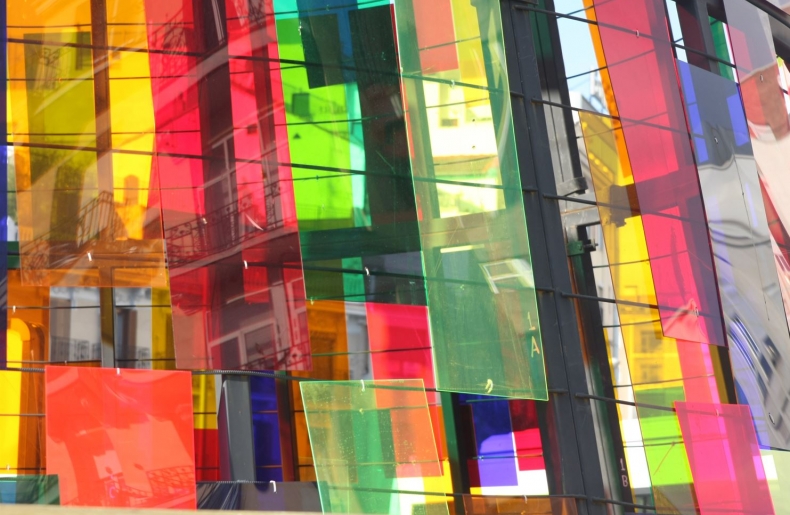 Methyl methacrylate (MMA), also referred to as 2-methyl acrylic acid methyl ester or 2-methyl-2-propenoic acid methyl ester is a key intermediate chemical, due to its ability to undergo polymerization and copolymerization.  Polyacrylates, a family of clear and relatively durable thermoplastics, are the major source of demand for MMA.   
The largest single application for MMA is in the production of polymethyl methacrylate (PMMA).  PMMA is a hard, rigid and transparent polymer.  It absorbs very little visible light, and it is a polar material with a rather high dielectric constant and power factor.  PMMA has a good water resistance, and has good resistance to alkalis, aqueous inorganic salts and dilute acids.  PMMA has outstanding outdoor weather resistance, markedly superior to other thermoplastics.   
PMMA is best known through its various trade names: Plexiglas, Lucite and Perspex.  The main end-uses for PMMA resin are in sheet extrusion and moulded products. Extruded acrylic sheet is used in a variety of applications such as displays and signage, glazing, lighting and miscellaneous other uses.  Moulded PMMA resin is used in parts for motor vehicles, electrical appliances and optical applications as well as a variety of homewares and consumer goods. Its major advantages are excellent optical properties and transparency, weatherability, light weight, impact resistance, chemical resistance, electrical resistance, and workability.  The largest sectors for PMMA are in construction, advertising displays and signage, appliances, automotive and optical media.  
In general, MMA and PMMA are used in a wide range of industries, with the largest end-markets being the construction and automotive industries. The diversity of the end-markets for these products means that overall demand growth tends to follow GDP.  Therefore demand for MMA and PMMA is expected to grow at an annual average rate of 3.2 and 3.0 percent, respectively, from 2022 to 2035.  Market demand is greatly influenced by general economic conditions, and the development of new technologies and products. 
Three primary processes have been commercialized to produce MMA. These are based on acetone cyanohydrin (ACH), the i-C4 (or isobutylene) route, and Lucite's Alpha process.  However, in response to market needs for green and renewable products, MMA producers and technology developers are researching and developing more sustainable technologies to produce MMA.  A few industry players, such as Mitsubishi Chemical Corporation (through its Lucite subsidiary), Evonik, Ascenix and Arkema, have announced the development of bio-MMA processes; although these technologies are yet to be commercialized.  However, it is worth mentioning that several of the key bio-based feedstocks of MMA are now commercially available. 
Global MMA capacity exceeds 6 million tons, while PMMA is over 2 million tons in 2022.  Asia Pacific accounts for about 70 percent of the global capacity.  In recent years, capacity addition has been focused in Asia Pacific, primarily China, driven by the investment in upstream production and growing regional demand.  New players from the Middle East have also emerged in the last five years, increasing the competition in the global market.  Global operating rates have been suppressed in recent years, but are expected to gradually recover after 2025 due to changing market dynamics.  
Find out more… 
Market Insights: MMA and PMMA - 2023 report provides analysis and forecast to 2035 of supply and demand of the global methyl methacrylate (MMA) and polymethyl methacrylate (PMMA) markets.   
MMA demand is segmented by moulding/extrusion, cast sheet, surface coatings and others.   
PMMA demand is segmented by extrusion and moulding. 
The report includes discussion regarding key market drivers and constraints, as well as supply, demand and trade analysis for nine regions: North America, South America, Western Europe, Central Europe, Eastern Europe, Middle East, Africa, Asia Pacific, and China.  The analysis also includes the competitive landscape, capacity listing and delivered cost competitiveness along with a snapshot of latest pricing analysis by region and price forecasts to 2035. 
---
About Us - NexantECA, the Energy and Chemicals Advisory company is the leading advisor to the energy, refining, and chemical industries. Our clientele ranges from major oil and chemical companies, governments, investors, and financial institutions to regulators, development agencies, and law firms. Using a combination of business and technical expertise, with deep and broad understanding of markets, technologies and economics, NexantECA provides solutions that our clients have relied upon for over 50 years.