December 15, 2020
EVENT - Thermoplastic Elastomers World Summit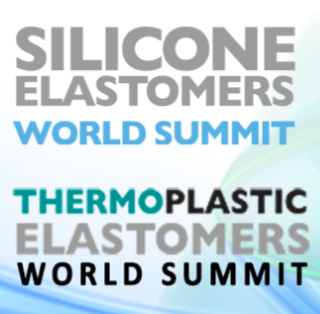 NexantECA's Xuesong Peng will be a guest speaker at the upcoming Thermoplastic Elastomers World Summit this 15-16 December 2020
With the COVID pandemic continuing to have a detrimental impact on corporate travel, we have made the decision to move the Elastomers World Summit 2020 conference to an online format. 
We are excited by the opportunities our new event platform provides to deliver you the same high-quality content, expert speakers and unique networking opportunities you have come to expect; all of which will now be available to access remotely from your home or office.
Why attend the Elastomers World Summit?
The Elastomers World Summit Online brings together manufacturers, processors, end-users, designers and researchers for a summit-style technical discussion of silicone elastomer materials, global markets, processing advancements and novel applications.

Industrial and academic research staff and the customer users of silicone elastomers will explore the emerging applications, manufacturing techniques, processing improvements and testing advances that are moving this growing industry forward.

At Elastomers World Summit 2020, delegates will be able to:
Expand their business opportunities and network with industry leading professionals
Learn what is happening within the elastomers industry
Gain updates on the latest policy issues
Hear from high-level speakers offering key insights and advice
Source new products and discover the latest innovations
About Us - NexantECA, the Energy and Chemicals Advisory company is the leading advisor to the energy, refining, and chemical industries. Our clientele ranges from major oil and chemical companies, governments, investors, and financial institutions to regulators, development agencies, and law firms. Using a combination of business and technical expertise, with deep and broad understanding of markets, technologies and economics, NexantECA provides solutions that our clients have relied upon for over 50 years.
---
About the Presenter
Xuesong Peng, Market Insight Program Manager
Xuesong has 15 years of experience in the process industry, having led and performed a wide range of consulting engagements in petrochemicals and polymers and extended value chains. Recently, Xuesong assumed a managing role in NexantECA subscriptions and reports.

Xuesong holds MSc with Distinction in Technology Management from Queen Mary, University of London and BSc in Materials Science and Engineering from Shanghai Jiao Tong University.