February 23, 2021
A new virtual workshop - Understanding Hydrogen's role in the energy transition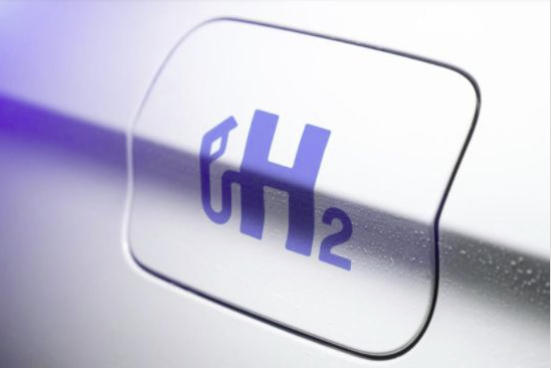 Register to our Virtual Learning workshop - 'Hydrogen: Clean and powerful - Understanding Hydrogen's role in the energy transition'
The world's energy transition is gathering speed and hydrogen will play a key role in it as a clean fuel and energy carrier. Hydrogen has significant potential as an energy source: it is abundant and clean and it can be used directly as a fuel or as a source for other fuels. But perhaps most importantly, hydrogen can be used in combination with renewable electricity, either producing it, storing it or being produced by it.
Join Manuel Asali, Thomas Heinrich and Stephen B. Harrison on this two day Virtual Learning workshop as they bring to life the use of Hydrogen as a clean and powerful energy, and provide you with a full understanding of Hydrogen's role in the energy transition.
DATE: 23rd - 25th February 2021
FEE: $1,800
TIME: 12pm - 5pm GMT
Register the this Virtual Learning Workshop
Key Topics Covered:
Hydrogen sources
The hydrogen supply chain
Demand scenarios for conventional and new use
Economic assessment
Regulation
Interdependence with renewable energy
View the two day workshop agenda
---

Your Virtual Learning Workshop Presenters  
Manuel Asali
Vice President - Head of Global Training
Manuel currently lives in London where he undertakes work related to the main petrochemical value chains and feedstocks. Manuel is a Chemical Engineer and has an MBA from London Business School.
He has over 25 years of experience in the petrochemical industry and he has lived and worked in North America, Europe and the Middle East. Manuel brings a combination of marketing, strategic and technical knowledge from his previous experience, making the training very engaging and providing a balanced view of the chemical industry that is useful to newcomers as well as experienced professionals. Manuel's teaching experience dates back to the 1990s and he is a regular speaker at petrochemical industry conferences.
Thomas Heinrich
Managing Consultant - C1 Chemicals Lead EMEA
Thomas is a Managing Consultant and leads Nexant Energy and Chemicals Advisory's business development in the Middle East from Bahrain.  He holds a Master's degree in economics (Dipl. VWL) from Cologne University and is fluent in English, German and Spanish.  Thomas also leads Nexant's C1 Chemicals and Fertilizer business in EMEA.
Thomas has a deep understanding of technical and commercial aspects of hydrogen production via various production routes.  He has led many technical and commercial studies inter alia in line with project finance and M&A transactions, feasibility and benchmarking studies for petrochemical and fertilizer projects liquid and gas terminals and refineries.  Thomas is the author of a multiclient report on hydrogen ("Hydrogen: Realistic Game Changer?") that analyses market, commercial, and technical aspects of adopting hydrogen as an energy carrier.
Stephen B. Harrison
Principal - Global H2 Expert
Stephen has 30 years experience with hydrogen production, storage, distribution and utilisation from his roles at BOC Gases and Linde Gas and numerous consulting engagements.  In addition to his work with NexantECA, he is a member of the editorial advisory board at the international journal H2 View and supports the Asian Development Bank as Hydrogen energy specialist and team leader.
Based in Germany, at the heart of Europe's emerging green hydrogen economy, Stephen leads NexantECA's business in the DACH region.  He is a Chartered Chemical Engineer and graduated from Imperial College with a Masters Degree in 1990.