November 13, 2021
Joshua Velson will be a speaker at the ALTA 2021 Conference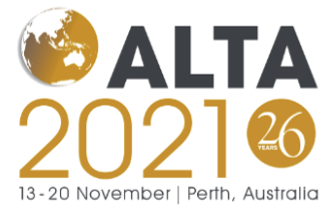 NexantECA Consultant, Joshua Velson will be a speaker at ALTA 2021 Conference this November 19. Answering the question, "Li-ion Recycling Economics – Is Public Policy Needed For Robust Resource Recovery?" 
ALTA 2021 is a world-class annual metallurgical conference, now in its 26th year, and a leading platform for innovation.  ALTA conferences are well-known for providing exceptional opportunities for the industry to share ideas, innovations, technologies and projects, and develop new industry connections.
---
About Us - NexantECA, the Energy and Chemicals Advisory company is the leading advisor to the energy, refining, and chemical industries. Our clientele ranges from major oil and chemical companies, governments, investors, and financial institutions to regulators, development agencies, and law firms. Using a combination of business and technical expertise, with deep and broad understanding of markets, technologies and economics, NexantECA provides solutions that our clients have relied upon for over 50 years.