November 30, 2022
WEBINAR - Digital transformation strategies with a case study in APIs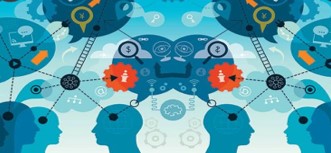 Using materials from the presentation Abraham gave at the ACI's Digital Refining & Petrochemicals Summit which took place on the 28th & 29th September 2022 in London, he will present this webinar titled 'Digital transformation strategies with a case study in APIs, the very useful data workhorse everyone should' on Wednesday November 30th.
Wednesday November 30, 2022 @ 9AM GMT
Duration: 45 minutes
Wednesday November 30, 2022 @ 2PM GMT
Duration: 45 minutes
About the Presenter...
Abraham Louw, Data & Insights Lead
Abraham leads NexantECA's data products and innovation initiatives. Trained as a chemical engineer with experienced in the commissioning phases of polymer and solvent plants, Abraham focussed for the past decade on the application of data technology and innovation in traditional and fledgling sectors such as renewable energy and energy grid digitisation. Since 2010 he has worked with two energy data start-ups, BloombergNEF, formerly New Energy Finance, Bloomberg's clean energy data and analysis group, and New Resource Partners, a distributed energy solution company.  At NexantECA, Abraham's focus is on the development of compelling data products based on the company's extensive datasets with a particular focus on pricing and forecasts.
---
About Us - NexantECA, the Energy and Chemicals Advisory company is the leading advisor to the energy, refining, and chemical industries. Our clientele ranges from major oil and chemical companies, governments, investors, and financial institutions to regulators, development agencies, and law firms. Using a combination of business and technical expertise, with deep and broad understanding of markets, technologies and economics, NexantECA provides solutions that our clients have relied upon for over 50 years.