November 16, 2022
WEBINAR - Food Security and Climate Change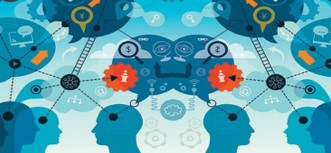 Note, this Webinar was held on November 16 - if you missed it Contact Us for further information.
The ammonia industry is the single largest source of direct emissions in the chemicals sector. To meet goals of carbon neutrality by 2050, the sector must radically reorient itself towards sustainable ammonia technology and equally rapidly deploy it. However, decarbonisation of ammonia production and competition with new emerging end-uses for ammonia, presents various challenges to global food security and balance must be struck between the two. In this Webinar, Jack Walters will outline the market drivers behind the changing landscape of the ammonia market, NexantECA view on the magnitude of the emerging green ammonia market and what this means for fertilizer producers and exporters.  
Wednesday November 16, 2022 @ 9AM GMT
Duration: 45 minutes
Wednesday November 16, 2022 @ 2PM GMT
Duration: 45 minutes
About the Presenter...
Jack Walters, Consultant
Jack is a NexantECA Consultant based in the UK. He is focused on providing technical and commercial due diligence and assessment of hydrogen supply, refining and petrochemical projects in Europe and Africa, as well as producing our multiclient reports which include NexantECA's Market Insight: Ammonia report and NexantECA's Quarterly Business Analysis on the cumene to polycarbonate value chain.
---
About Us - NexantECA, the Energy and Chemicals Advisory company is the leading advisor to the energy, refining, and chemical industries. Our clientele ranges from major oil and chemical companies, governments, investors, and financial institutions to regulators, development agencies, and law firms. Using a combination of business and technical expertise, with deep and broad understanding of markets, technologies and economics, NexantECA provides solutions that our clients have relied upon for over 50 years.