January 25, 2023
Younis Al Hirz will be speaking at BBTC MENA, this 25–26 January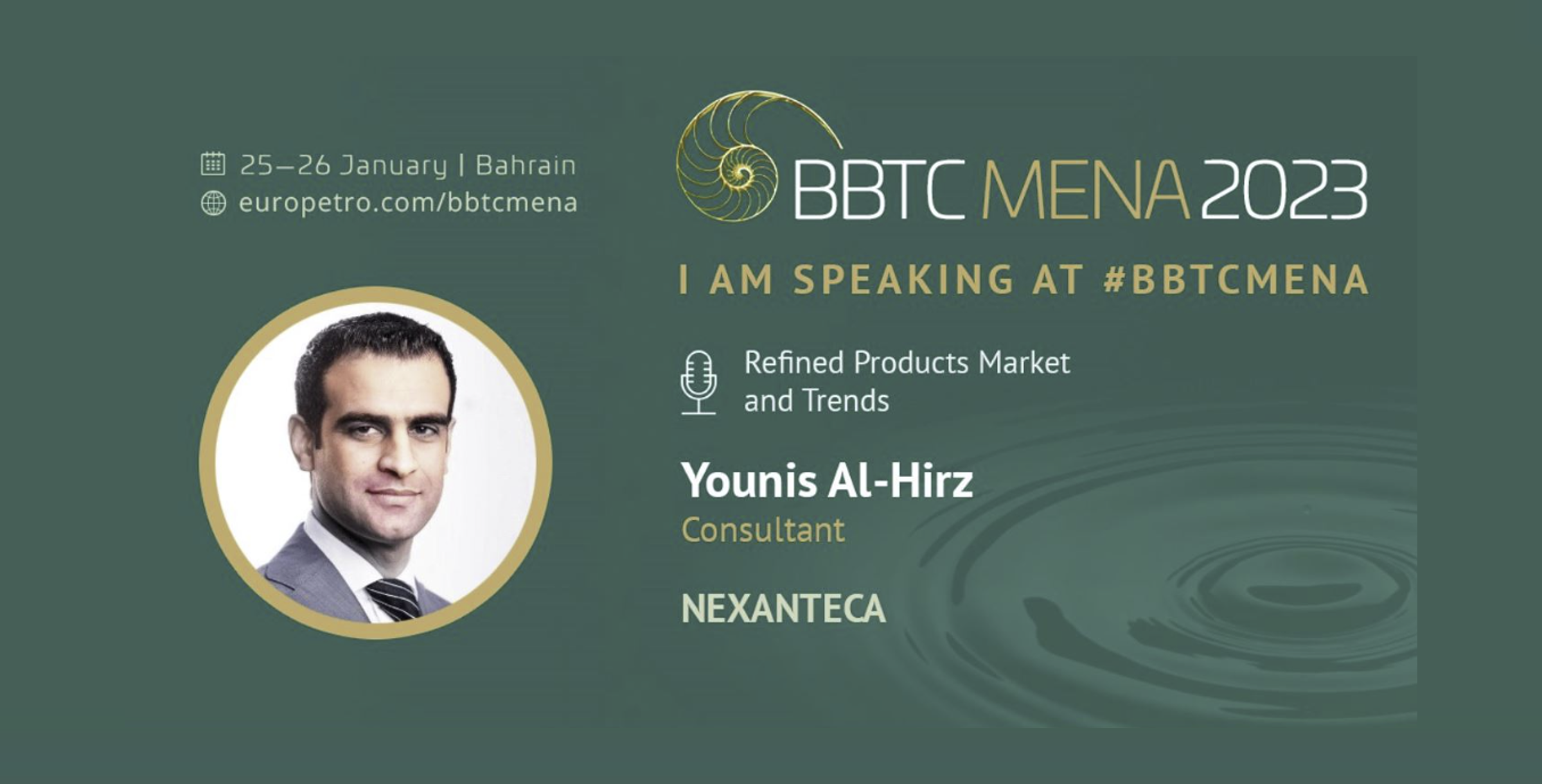 Younis Al Hirz will be presenting at BBTC MENA, this coming 25–26 January 2023 being held in Manama, Bahrain.
The presentation will cover the following:
Refined Products Market and Trends
Refined products Short and long-Term Demand Outlook
Decarbonisation & Net Zero: Overview
Ukraine war impact on refined products
The 9th edition of BBTC MENA 2023 - Bottom of the Barrel & Catalyst Technology Conference, is back to help Middle East refiners address the challenges and identify the opportunities, as they aim to achieve higher levels of productivity, competitiveness, resilience & profitability through upgrading heavier lower value components and increasing conversion to curb low-value fuel oil production.
Middle East Refiners and their counterparts will gather at BBTC MENA 2023 to explore the best strategies and solutions for increasing conversion, improving & diversifying products, further integration with petrochemicals, reducing emissions and increasing margins.
The event will also focus on catalysts, as they play a central role in reaching these objectives: Making the right selection in terms of catalyst management, waste management, and different recovery & regeneration techniques to identify the best operational strategy for the future.
---
About Us - NexantECA, the Energy and Chemicals Advisory company is the leading advisor to the energy, refining, and chemical industries. Our clientele ranges from major oil and chemical companies, governments, investors, and financial institutions to regulators, development agencies, and law firms. Using a combination of business and technical expertise, with deep and broad understanding of markets, technologies and economics, NexantECA provides solutions that our clients have relied upon for over 50 years.