September 17, 2023
Jack Walters will be speaking at the GPCA Agri-Nutrients conference this 17-19 September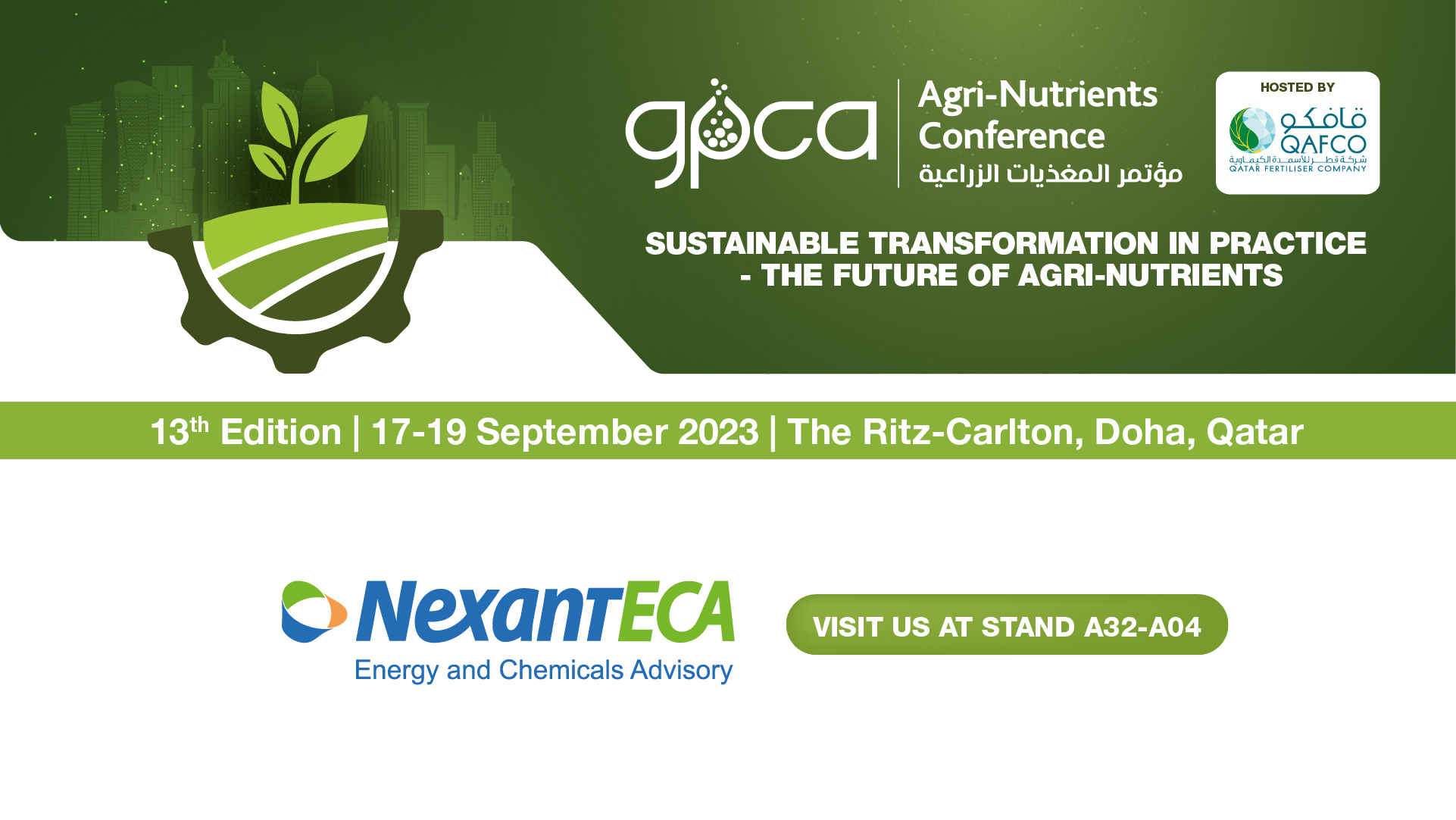 Jack Walters will once again be speaking at the GPCA Agri-Nutrients Conference. His presentation will focus on Market trends in the agri-nutrient industry (Import markets) 
Jacks' presentation will provide insight into the impact of major regulation change on Europe's fertilizer market – CBAM (carbon border adjustment mechanism). He aims to show case how CBAM can provide Gulf fertilizer players with new opportunities and discuss how producers should be positioning themselves to take full advantage. Jack will also dispel misconceptions surrounding the policy and its implementation.
The GPCA Agri-Nutrients Conference (previously GPCA Fertilizers Convention) has established itself as the premier gathering that convenes regional industry leaders from the Agri-nutrient sector, including producers, blenders, distributors, farmers, technology providers and government officials to exchange information, explore and deliberate key concerns related to food security alongside developing long-term strategies for the industry.
Learn more or register to this event
---
About Us - NexantECA, the Energy and Chemicals Advisory company is the leading advisor to the energy, refining, and chemical industries. Our clientele ranges from major oil and chemical companies, governments, investors, and financial institutions to regulators, development agencies, and law firms. Using a combination of business and technical expertise, with deep and broad understanding of markets, technologies and economics, NexantECA provides solutions that our clients have relied upon for over 50 years.