November 12, 2023
Josh Velson & Steve Slome will be speaking at alternative fuels & chemicals coalition (AFCC)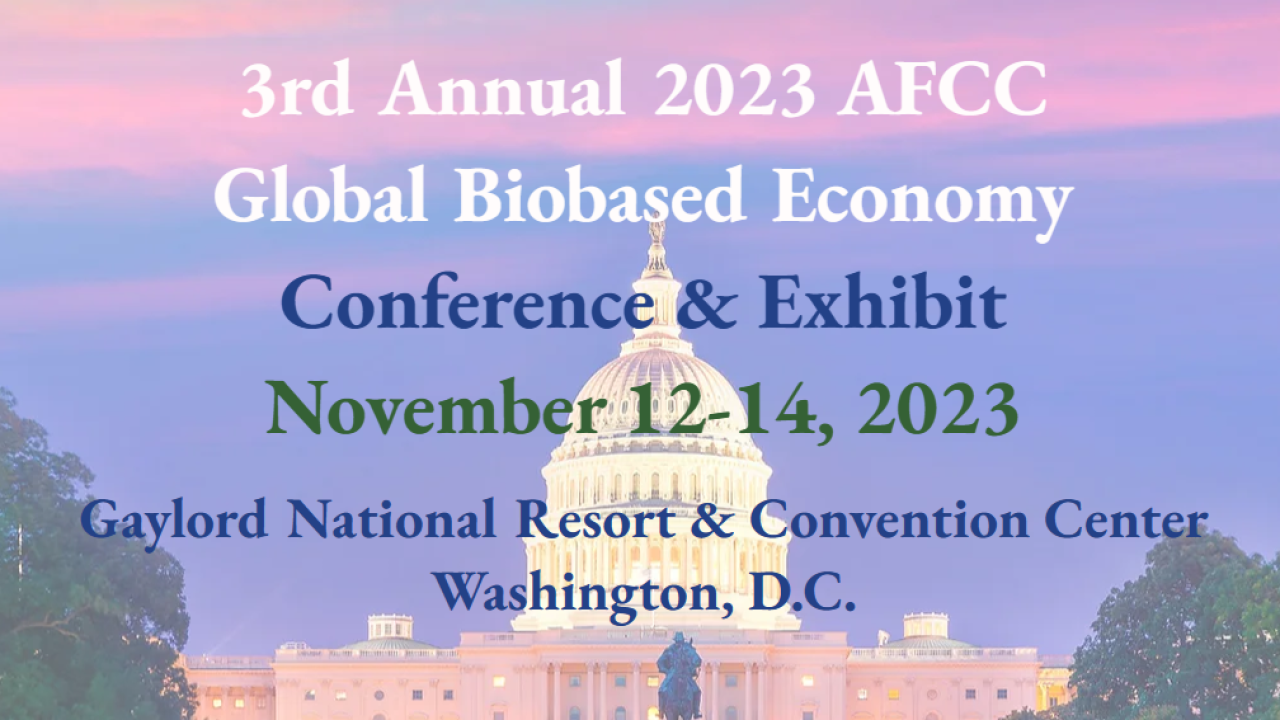 Josh Velson & Steve Slome will be speaking at Alternative Fuels & Chemicals Coalition (AFCC) conference this November
A multi-day in-person experience for this third conference in industrial biotechnology!
Attendees will Experience:​
Networking with new peers in addition to reconnecting and rekindling with existing ones
Attending our must-attend industrial biotechnology sessions and events for business leaders, researchers, government representatives, investors and policy makers in decarbonization of sustainable aviation fuels, alternative fuels, renewable chemicals (including bioplastics), biomaterials, food ingredients and additives, flavors and fragrances, alternative proteins, and regenerative agriculture
Discovering opportunities to have business meetings and deal makings to help your business(s) build supply chains and solidify value chains with the opportunity to create new ones
Unique and creative solutions to mitigate climate change and demonstrate sustainable economic growth
Meeting federal agency program managers, government leaders, procurement managers, and government officials in the heart of Washington, D.C.
Hearing from your colleagues and other industry leaders. This conference can help provide you with an excellent opportunity to meet pioneers pursuing the next generation of cutting-edge applications and biobased manufacturing
Celebrate the industry's accomplishments and help companies continue to grow through new business and research opportunities
---
About Us - NexantECA, the Energy and Chemicals Advisory company is the leading advisor to the energy, refining, and chemical industries. Our clientele ranges from major oil and chemical companies, governments, investors, and financial institutions to regulators, development agencies, and law firms. Using a combination of business and technical expertise, with deep and broad understanding of markets, technologies and economics, NexantECA provides solutions that our clients have relied upon for over 50 years.