News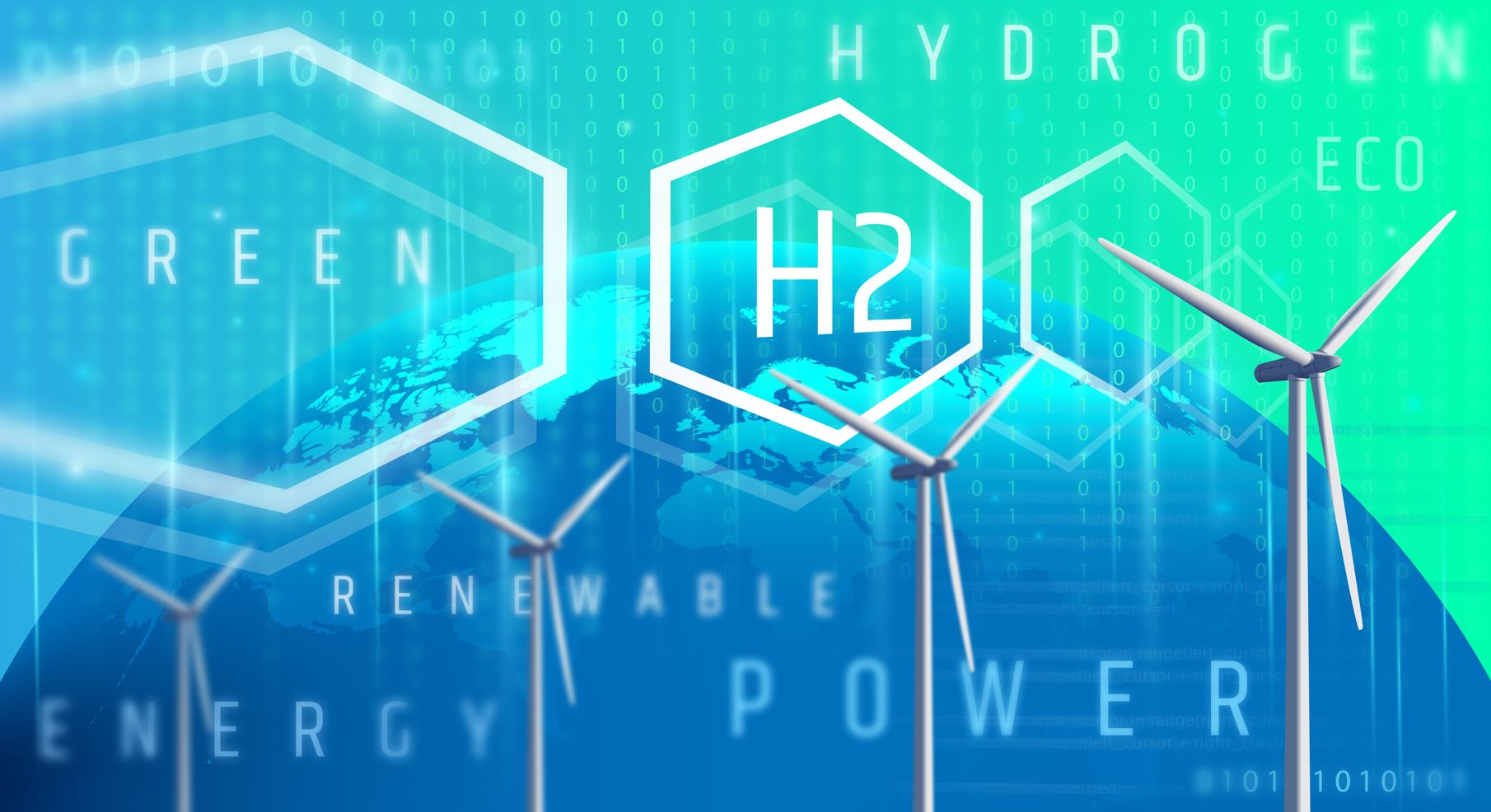 Hydrogen is a major feedstock for petrochemicals and fuels - and is of particular importance for low carbon intensity fuels such as e-ammonia and e-methanol. Low carbon intensity hydrogen aims to replace the high carbon intensity incumbent hydrogen in the chemical industry, serving as a "drop-in replacement", as well as expanding uses (e.g. renewable fuels).  In fact, the ability of the chemical and energy industries ability to deliver on ambitious goals related to decarbonization, relies heavily on two things: abundant low CI clean hydrogen as well as the proliferation and decarbonization of electrification.
The focus of sustainability has shifted in the past decade—from a biobased model based upon carbon-14 content to a carbon intensity based model, based upon the emissions resulting from the production of the product.  This may mean that a biobased alternative will be the most sustainable, but not in all cases.  Increasingly, many major market players including most international energy companies, chemical companies, and logistics and shipping companies have stated intentions of reducing their carbon intensity.   A majority have even stated ambitions of net zero carbon emissions by 2050 and expect either a tax on carbon emissions or a credit for reductions.  Increasingly, the financial sector is weighing carbon emissions in investment and are unwilling to fund what they see as 'dirty projects'.
To help producers and consumers understand the space and help navigate these changes, NexantECA has analysed the routes to lower carbon intensity hydrogen comparing their relative cost of production and carbon intensities in various regions.  Specific country level analysis is available on request.
Click here to view the 'Low Carbon Intensity Hydrogen' report Table of Contents
Scope of the Report
Traditionally hydrogen is generated from fossil feedstock and processes that emit significant amounts of CO2. Green and other colors of hydrogen hold significant potential and interest for decarbonization of sectors that have previously been difficult to decarbonize. This includes both existing applications (e.g., refining, feedstock for chemicals) as well as emerging applications (e.g., e-methanol, e-ammonia, e-SAF), as well as potential in direct use for carbon emission free combustion. Growing interest in low carbon intensity hydrogen has stemmed from mounting net zero pledges and decarbonization goals, and an increasing focus on the energy transition.  Still a few routes allow low CI hydrogen to be produced while still utilizing fossil resource: this includes blue and turquoise hydrogen. 
Routes to hydrogen with fossil feedstocks 
Several other options are emerging for low carbon intensity hydrogen utilizing alternative feedstocks, including several utilizing the existing value chain and infrastructure, each with different carbon intensities. These include routes with biofeedstocks (green hydrogen), electrolysis hydrogen (green/renewable power, pink/nuclear power, yellow/grid power):
Routes to hydrogen with alternative feedstocks
Analysis Included
Technical: Technical Descriptions, process chemistry, process flow diagrams, key developers, key projects
Carbon Intensity: Scope 1 (Direct Emissions), Scope 1 and 2 combined (Process Emissions), Scopes 1, 2, and 3 combined (Value Chain Emissions)
Economic: Cost of Production Models
Strategic: Key insights, carbon intensity reduction value break even analysis
Base regions for economic and carbon intensity analysis are US, Brazil, Western Europe and China—though other regions (e.g., Southeast Asia or Middle East) or countries (e.g., Japan or South Korea) are also available for an additional fee.
What is Carbon Intensity?
Carbon Intensity, a new concept to many in the petrochemical industry, is the measure of how much carbon dioxide equivalent emissions are released per unit of product (ton, MJ, or MWh, depending if it is a chemical, power, or fuel).  This normalizes the emissions and makes sustainability efforts difficult to greenwash.  These can be divided into three buckets of emissions: 
Scope 1 emissions are those coming directly from the plant.
Scope 2 emissions are those indirectly caused by the plant in the form of utilities. 
Scope 3 emissions are all other emissions related to operations.
Many promises of carbon neutrality are focused on Scope 1 and Scope 2 emissions, as these are the most in the direct control of the producing companies.
Example Regional Carbon Intensity Comparison
---
About Us - NexantECA, the Energy and Chemicals Advisory company is the leading advisor to the energy, refining, and chemical industries. Our clientele ranges from major oil and chemical companies, governments, investors, and financial institutions to regulators, development agencies, and law firms. Using a combination of business and technical expertise, with deep and broad understanding of markets, technologies and economics, NexantECA provides solutions that our clients have relied upon for over 50 years.