News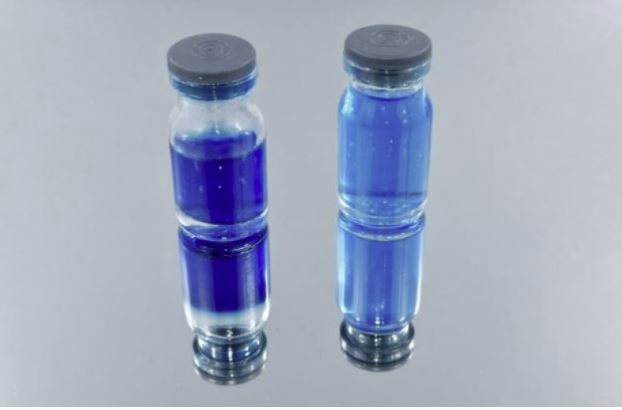 Propylene is among the most important global chemicals, second only to ethylene in global volumes, and with a similarly large role in global emissions from the petrochemical industry. Most major market players across the value chain between production and end-use have stated intentions of reducing their carbon intensity and the carbon intensity of their products—with a majority having stated ambitions of net zero carbon emissions by 2050. This includes most international energy companies, chemical companies, logistics and shipping, and even retail companies—each with differing levels of engagement.
Increasingly, the financial sector is weighing carbon emissions in investment and are unwilling to fund what they see as 'dirty projects'. Additionally, governments in key demand markets are implementing emissions credits/taxes and other systems to incentivize low carbon intensity production – and going so far as to implement cross border adjustment mechanisms for an expanding list of products to ensure imports are similarly incentivized to be as low carbon intensity as possible. Producers and consumers are investigating the options available for low carbon intensity propylene and derivatives production.
Contact us to discuss any of our recent or upcoming reports in more detail...
Key questions are emerging for those weighing sustainability concerns throughout the propylene value chain and planning for a net zero future:
What sustainable solutions are emerging? What is their status of development?
What are the relative costs of sustainable solutions and how do they compare to existing high carbon intensity incumbents? Which make the most economic sense currently?
What are the relative carbon intensities of sustainable solutions and how do they compare to existing high carbon intensity incumbents? What is the lowest carbon intensity route to propylene?
What is the relative cost for the carbon intensity emission reduction for each decarbonization approach? How will this change with different frameworks and instruments for carbon price? What is the break-even carbon price for competitiveness under these different scenarios?
How does this change regionally?
To help producers and consumers understand the space, answer these questions, and help navigate these changes, NexantECA is studying the routes to lower carbon intensity propylene and comparing their relative cost of production and carbon intensities in various regions in the Special Report, Low Carbon Intensity Propylene: A Technoeconomic and Carbon Intensity Study.
Technologies Included
Current dominant existing sources of propylene are profiled as a baseline for comparison. A significant proportion of propylene's emissions are scope 1 emissions due to the heating involved. NexantECA is also investigating several approaches for decarbonizing the existing cracker. Several options are also emerging utilizing renewable drop-ins into the existing value chain. Many other routes not using the value chain are still highly developmental. The analysis includes the following routes (post combustion carbon capture will also be shown as a second case for all baseline models where relevant as well):
Conventional Baseline Cases
Steam Cracking (with or without olefin conversion such as metathesis)
Methanol to Propylene (MTP)
Propane Dehydrogenation (PDH)
Refinery (FCC and enhanced FCC)
Cracker Decarbonization Cases
Post Combustion Carbon Capture
Cracker Electrification
Blue Hydrogen Firing
Renewable Drop-in Feedstocks
HVO Naphtha
Biomass FT Naphtha
Plastic Pyrolysis Naphtha
eMethanol
Biomass Gasification Methanol
Biogas Methanol
Natural Oil FCC
Bioethanol based metathesis
Ethanol ATH
Ethanol to Gasoline
Glycerine Dehydration
Direct or indirect fermentations
CO2 based technologies
Analyses Included
Technical: Technical descriptions, process chemistry, process flow diagrams, key developers
Carbon Intensity: Scope 1 (Direct Emissions), Scope 1 and 2 combined (Process Emissions), Scopes 1, 2, and 3 combined (Value Chain Emissions),
Economic: Cost of production models
Strategic: Key insights, emission baselines, carbon intensity reduction value break even analysis
Base regions for economic and carbon intensity analyses are United States, Brazil, Western Europe and China.
Propylene is among the top 10 petrochemical products with high carbon intensities that are seeing significant focus on decarbonization due to sustainability issues such as the large relative carbon footprints of conventional production. The top 10 petrochemical and petrochemical-derived products include propylene, ethylene, hydrogen, methanol, ammonia, C4s, aromatics, adipic acid, nitric acid, and polymers (e.g., PVC and polyurethanes in particular due to respective chlorine and isocyanate content)—NexantECA already has similar reports available on Ethylene, Aromatics, and Hydrogen.
---
About Us - NexantECA, the Energy and Chemicals Advisory company is the leading advisor to the energy, refining, and chemical industries. Our clientele ranges from major oil and chemical companies, governments, investors, and financial institutions to regulators, development agencies, and law firms. Using a combination of business and technical expertise, with deep and broad understanding of markets, technologies and economics, NexantECA provides solutions that our clients have relied upon for over 50 years.