News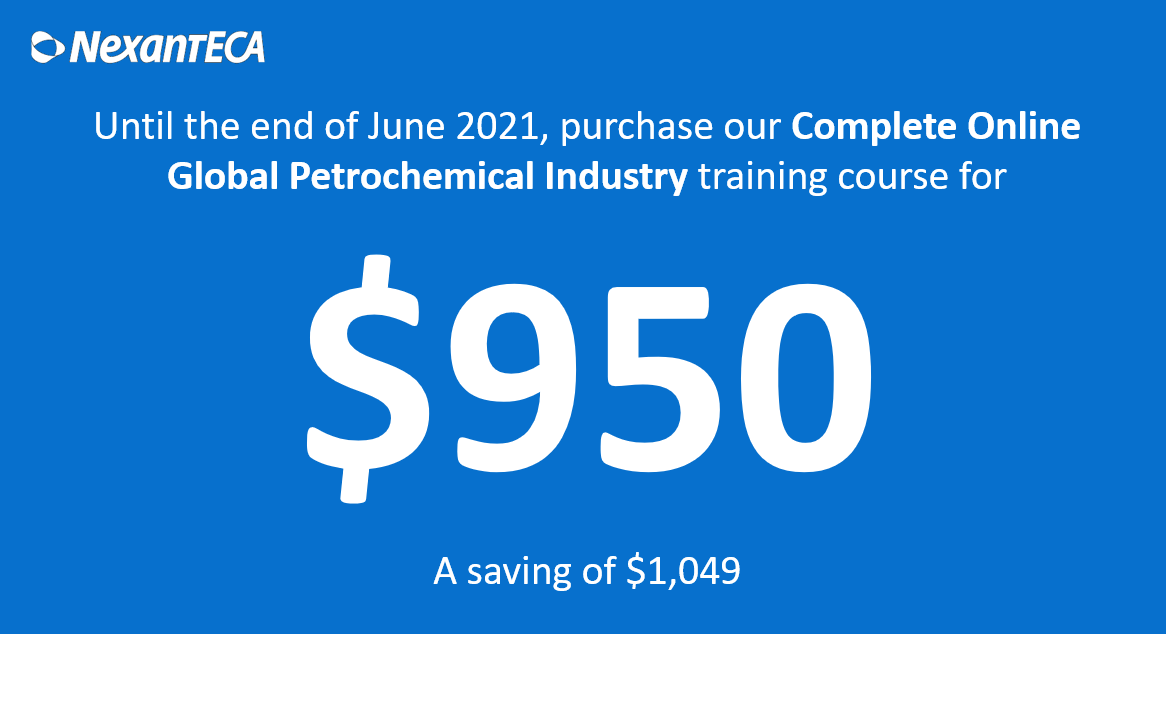 Until the end of June 2021, purchase our complete online Global Petrochemical Industry training course for $950. A saving of $1,049. 
Purchase this online training course
 
Hosted by NexantECA Vice-President Manuel Asali, this course is perfect for those just joining the business, transferring from other areas or for professionals who are already experts on certain products but who may benefit from getting a broad overview. Even people who have already taken the course join it after a few years for a refresher!
This is an online version of our famous Global Petrochemical Industry training. These modules will provide you with a complete understanding of the Petrochemical industry. Starting from oil and gas to the production of petrochemicals in the refinery and the cracker. We then turn to the seven building blocks as precursors to all the main petrochemical value chains. We review technologies, producers, applications and trade and cover the entire range of petrochemicals, including polymers and plastics, intermediates and fertilizers.
Section 1 - Overview of the Petrochemical Industry
Section 2 - Ethylene and Polyethylene
Section 3 - Propylene and derivatives
Section 4 - The C4 family
Section 5 - Aromatics
Section 6 - Syngas and Derivatives
Section 7 - Polymers & Economics

Single users as well as cohorts of over 120 professionals from single companies are currently taking advantage of our online training course. Additional discounts are available for groups of 20 or more delegates, contact us to find out more 
---
About Us - NexantECA, the Energy and Chemicals Advisory company is the leading advisor to the energy, refining, and chemical industries. Our clientele ranges from major oil and chemical companies, governments, investors, and financial institutions to regulators, development agencies, and law firms. Using a combination of business and technical expertise, with deep and broad understanding of markets, technologies and economics, NexantECA provides solutions that our clients have relied upon for over 50 years.