News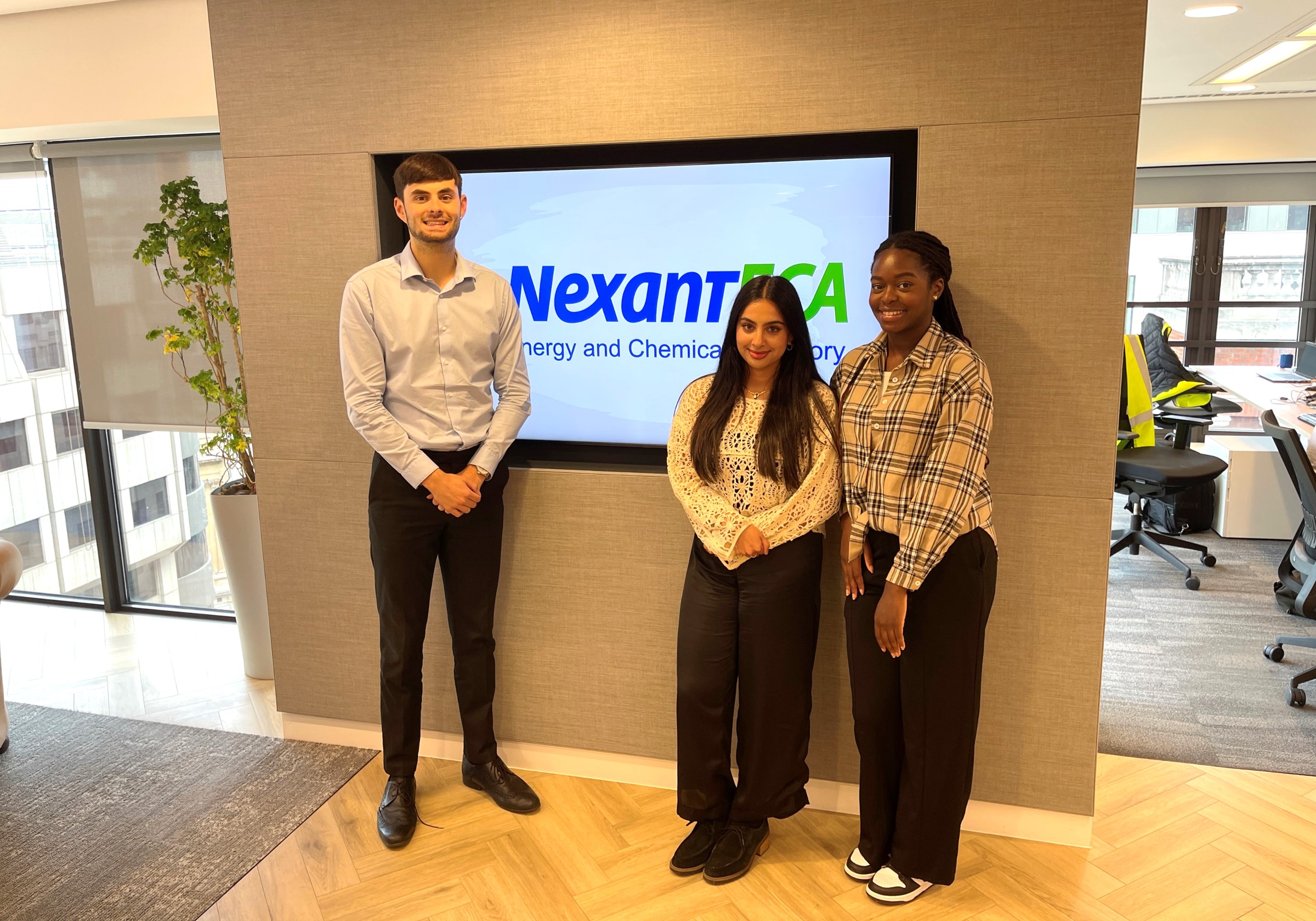 We are delighted to welcome Matthew McKendry, Alisha Quzi and Abibat Popoola to our London office as part of our NexantECA 2023 internship programme. 
A warm welcome to our 2023 interns

Matthew has joined NexantECA in our London office as part of a 6 month placement from Edinburgh university, where he is currently a fourth year chemical engineering student.
Alisha has joined NexantECA on an 8 week summer placements again in the London office, and will be working within our Consulting business. Alisha is currently studying Chemical Engineering at UCL.
Abibat has also joined us on an 8 week summer placements in the London office, and will be working within our Subscriptions & Reports team. Abibat is currently studying Materials Science and Engineering at the University of Sheffield 
Gain first hand experience

The NexantECA Internship Programme is open to university students currently studying towards an undergraduate or postgraduate degree course in a numerate or analytical discipline. Based in our London office, our programme will provide invaluable experience for anyone considering a career within a consulting environment and who wants to find out more about the energy and chemicals industry.
What the intership entails

Interns work alongside experienced consultants and analysts gaining first-hand experience of a commercial environment. A range of projects aim to provide comprehensive insight into the work of a leading energy and chemical advisory looking at a range of areas including but not limited to sustainability, hydrogen, techno economics, and petrochemical market studies.
Contact us to find out about our 2024 intern opportunities
---
About Us - NexantECA, the Energy and Chemicals Advisory company is the leading advisor to the energy, refining, and chemical industries. Our clientele ranges from major oil and chemical companies, governments, investors, and financial institutions to regulators, development agencies, and law firms. Using a combination of business and technical expertise, with deep and broad understanding of markets, technologies and economics, NexantECA provides solutions that our clients have relied upon for over 50 years.