Blogs
February 24, 2021
Are recycled goods simply priced out?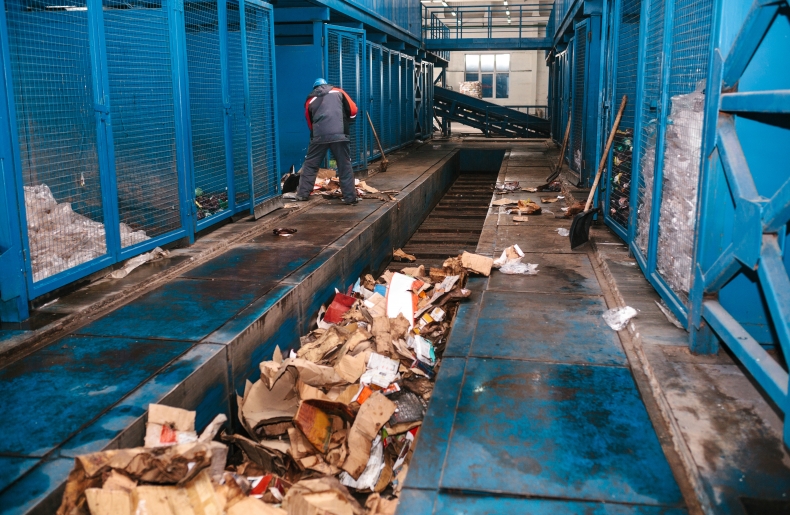 Plastic recycling has been around for quite some time (in fact, the first recycling mill was reported in 1972) and has attracted  increased attention in recent years, with the growing awareness and urgency in tackling the environmental problem of plastic waste.  However, in spite of several innovations and cost reductions in the recycling sector, it has struggled to gain significant momentum.
There are several reasons why widespread commercial recycling has not become more mainstream, including costs, poor supply chain infrastructure, product quality, competitive alternatives, etc. This blog tries to focus on a few of such issues.
Lower price is a reflection of poorer product quality
Recycled products tend to be of poorer quality than virgin products due to issues of feedstock inconsistency, and as a result they tend to be priced lower and downcycled into lower quality goods. This causes a squeeze between the recycling cost and the discounted market price, making it more challenging for recyclers who have a high-cost base (due to lack of economies of scale or inefficient collection/sorting).
                                                 Recyclate valuation
Virgin material is still highly competitive
This cost situation is further exacerbated in a low crude oil environment since crude oil is a key feedstock in much of the global plastic production.  As an example, the drop in crude oil prices in 2015 in China had an impact on post-consumer resin (PCR) prices and their markets.  While PCR prices also fell, they did not fall to the same degree as virgin material, thus narrowing the price differential gap and causing numerous recycling companies to suffer during that period.
                               Virgin and recycled polypropylene (PP) price differential in China
Human lives were not the only casualties of coronavirus
As highlighted in our previous blog [Impact of COVID-19 on plastic recycling and plastic waste collection management | NexantECA, Nov 2020], not only did Covid-19 cause governments (even developed nations) to roll back / delay regulatory changes to plastic use, it also shuttered many recycling facilities partly due to operational conditions.  A recent study conducted by Circulate Capital  claims that more than 80 percent of the recycling value chain in some Southeast Asian countries grounded to a halt during lockdown periods, while 40 percent of participants in the chain are at risk of permanent closure or bankruptcy.
Our blog [What the Coronavirus could mean for the global petrochemical industry? | NexantECA] also covered the increasing need for plastics in the current environment, as they have properties that are required to help fight the pandemic. Virgin single use plastics suddenly turned from villain to hero overnight, side-lining recycled material at least for key industries such as the medical sector, where overriding factors such as hygiene take highest priority.  
Keeping up with technology such that costs or product quality are not the reasons to discourage investments in the recycling industry
While the aforementioned challenges facing the recycling sector are unlikely to disappear overnight, NexantECA continues to track closely the recycling technology landscape and provide clients with an informed decision in the selection of the most cost effective method that could potentially compete with virgin plastic production.
Find out more…
NexantECA's Subscriptions and Reports have covered various aspects of the supply chain to identify and quantify economical routes including:
Advances in Plastic Recycling, TECH 2016, covering recycling of key commodity plastics (PET, HDPE, PVC, PS etc.) and including economic comparisons
Recycling of Mixed Plastics Waste, TECH 2019, covering sorting and compatibilization costs
Sorting through Plastic Waste – Is Chemical Recycling a Solution?, Special Report 2019, covering  alternatives to conventional mechanical recycling
Olefins from Mixed Plastics Waste, Special Report 2020 with a focus on thermolysis routes (not to be confused with incineration)
Upcoming reports in our TECH 2021 program also include topics such as:
Advancement in depolymerization technologies for recycling
Infrastructure for collection and recycling of plastic waste
The Author
Caleb Chong, Senior Consultant
---
About Us - NexantECA, the Energy and Chemicals Advisory company is the leading advisor to the energy, refining, and chemical industries. Our clientele ranges from major oil and chemical companies, governments, investors, and financial institutions to regulators, development agencies, and law firms. Using a combination of business and technical expertise, with deep and broad understanding of markets, technologies and economics, NexantECA provides solutions that our clients have relied upon for over 50 years.