Blogs
May 11, 2022
May update: Latest news from the natural gas/LNG markets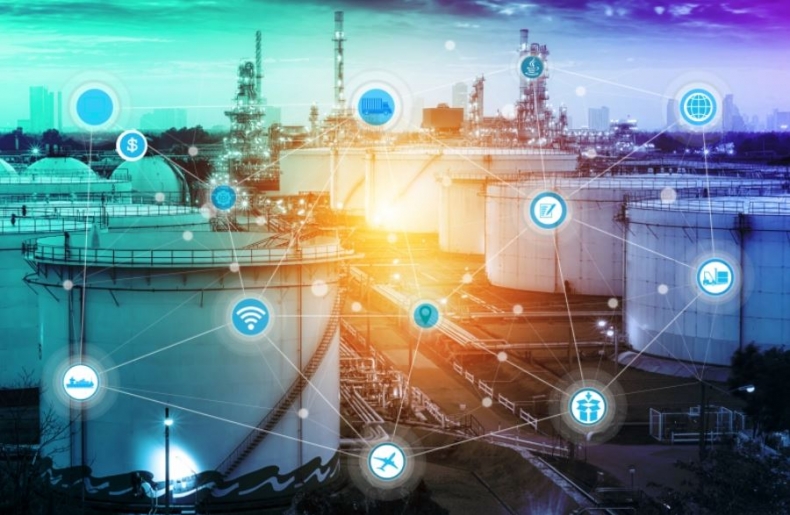 May Summary
Liquefaction
Located in Louisiana, USA, the Cameron LNG expansion project is set to include a fourth train with a capacity of 6.75 mtpa, and a five percent increase of the current 13.5 mtpa in the first three trains through debottlenecking. FID for this project is planned for 2023.
The US DOE has increased increased Magnolia LNG's authorization to export an additional 0.8 mtpa (totalling 8.8 mtpa). Magnolia LNG is owned by Glenfarne Group and is located in Lake Charles, Louisiana. Orginally scheduled in 2023, FID for this project has been brought forward to 2022.
Located in Brownsville, South Texas, Texas LNG will have a total capacity of 4 mtpa (2 trains), and is expected to reach FID in 2022. Glenfarne is the majority owner of Texas LNG, while Samsung Engineering also has a minor stake. Phase 1 LNG exports are anticipated in 2025/2026.
ADNOC plans to build a second LNG export facility with a capacity of 9.5 mtpa (2 trains) at Fujairah, UAE, although a FID has not been announced.
FERC has authorised Venture Global—the developer of the Calcasieu Pass LNG export terminal—to commission the first six of nine trains. Calcasieu Pass is expected to reach its full LNG production (all nine trains running) capacity of 10 mtpa by Q3 2022
After being abandoned for 17 years, the Brass LNG project in Bayelsa, Nigeria is planned to be revived by the Nigerian government. The terminal has an annual projected capacity of around 10 mtpa. Current investors in the Brass LNG project include Nigeria National Petroleum Company Limited (NNPC), Eni and Total.
Regasification
Dow has taken a minority stake in a major German LNG infrastructure project, the Hanseatic Energy Hub (HEH). The HEH consortium, consisting of Dow, Fluxys, Partners Group and Buss group, plans to build, own and operate an LNG import terminal with a regasification capacity of 13.3 bcm in Port Stade, Germany by 2026. FID for this project is expected in 2023.
Hamina LNG Oy's terminal in Finland is expected to become operational by October 2022. Hamina LNG Oy is a joint venture of Hamina Energy, Alexela and Wärtsilä. The terminal has an LNG storage capacity of 30,000 m3.
Estonian investment firm Infortar is joining Alexela to develop the FSRU-based LNG terminal in Paldiski (known as Paldiski LNG). Additionally, Lavia and Finland has signed mutual agreements for the construction of Paldiski terminal, as well as to jointly lease FSRU and terminal services.
CPC Corporation (CPC) plans a Phase 4 expansion for the Taichung LNG terminal in Taiwan. Post-expansion capacity will be 13 mtpa. The expansion includes four 180,000 cbm storage tanks, additional regasification capacity and a jetty for LNG tankers.
CPC's third LNG receiving terminal (3 mtpa) in Guantang, Taoyuan City is also scheduled for completion by end-2025.
Thailand is aiming to accelerate the start of its planned 7.5 mtpa Nong Fab LNG terminal to May from November 2022.
Contracts – LNG
NextDecade has announced the execution of a 20-year SPA with ENN, of which LNG will be supplied from NextDecade's Rio Grande LNG (RGLNG) export project in Brownsville, Texas. Under this SPA, ENN will purchase 1.5 mtpa of LNG indexed to Henry Hub on a FOB basis. First deliveries are expected in 2026.
Eni SpA signed a framework agreement to enable up to 3 bcm of LNG to be sent from Egypt to Italy and other parts of Europe.
State-run KOGAS has signed an 18-year LNG supply agreement with BP. Starting from 2025, KOGAS will buy 1.58 mtpa of LNG from BP.
Find out more...
Keep updated with latest developments in the natural gas/LNG industry by subscribing to NexantECA's World Gas Model.
---
About Us - NexantECA, the Energy and Chemicals Advisory company is the leading advisor to the energy, refining, and chemical industries. Our clientele ranges from major oil and chemical companies, governments, investors, and financial institutions to regulators, development agencies, and law firms. Using a combination of business and technical expertise, with deep and broad understanding of markets, technologies and economics, NexantECA provides solutions that our clients have relied upon for over 50 years.