Blogs
June 21, 2022
June update: Latest news from the natural gas/LNG markets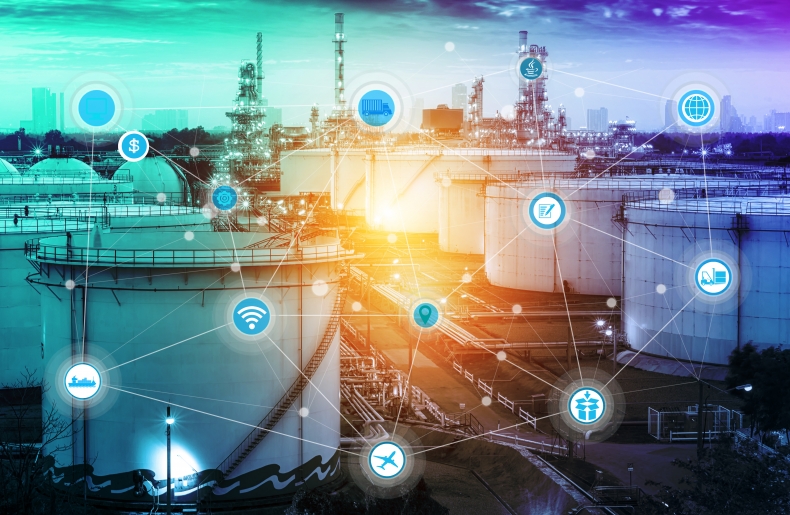 June Summary
Liquefaction
Venture Global has announced FID and closing of the $13.2 billion project financing for the first phase of Plaquemines LNG project in Louisiana, USA.  Early site construction began in 2021. FID for the second phase of Plaquemines LNG is expected by the end of 2022.
In Norway, Hammerfest LNG plant has restarted operations following a 20-month outage due to a fire in September of 2020.
Brazilian energy company Eneva plans to invest $110 million in a liquefaction unit at its Parnaiba Basin complex in Maranhao, using reserves from its nearby gas fields.  The LNG unit is expected to have a installed capacity of 300 cbm per day.
Blackstone has acquired EIG's 49 percent ownership interest in Elba Liquefaction Company (ELC), a joint venture of the Elba Island LNG facility.  Kinder Morgan remains as the operator and retain its 51 percent ownership of ELC.
Buckeye Partners plans to acquire Bear Head Energy, formerly the Bear Head LNG project, in Nova Scotia, Canada.  Bear Head LNG was originally owned by Australia's LNG Limited (LNGL).  The Bear Head LNG project was fully permitted as an 8 mtpa LNG export facility, although it is now dubbed as a "clean energy development". It remains unclear currently whether it still includes a liquefaction facility and export component.
ENI and Lukoil plan to commission a 4 mtpa LNG project in Congo by 2023. This project consists of two LNG liquefaction trains.
Qatar is currently developing its $30 billion North Field Expansion (NFE) plan, which includes six LNG trains which will ramp up liquefaction capacity from 77 mtpa to around 125 mtpa by 2027.
Japan's Economy, Trade and Industry Minister has stated that the country will not withdraw from the Sakhalin-2 project in Russia.  Sakhalin-2 is originally a joint venture between Russia's Gazprom (50%), Japan's Mitsui (12.5%) and Mitsubishi (10%), as well as Shell (27.5%). Since March 2022, Shell has announced its exit from this project.
Trinidad's flagship Atlantic LNG project includes 4 trains with a total nameplate capacity of 15 mtpa in Point Fortin.  Train 1, with a capacity of 3 mtpa, is owned by Shell (46%), BP (34%), NGC (10%), CIC (10%).  Following a decision to restructure ownership, Train 1 was reportedly shut down and has yet to restart operation since November 2020.
Regasification
State-owned China Urban Rural Energy (CURE) has obtained approval to build a LNG receiving terminal in Yingkou, Liaoning.  The proposed facility has a regas capacity of 6.2 mtpa and is expected to start construction in the second half of this year.  Commercial operation is anticipated by the end of 2025, and will be built and operated by a joint venture between CURE (75%) and private-owned Hebei Shenneng Industry Group Company (25%).
CURE, together with Shandong Petroleum and Natural Gas, and Yantai Port acquired 60% share of Yantai LNG terminal project at the end of 2021.  GCL-Poly Natural Gas (Yantai) Holdings Co. and Huanya International Energy Distribution Center Co. hold the remaining 40% shares of the Yantai LNG terminal project.
In partnership with local firm Linseed Field Power Corporation, AG&P's Philippines LNG (PHLNG) Import Terminal is set to commission by Q3 2022.  Located in Bataangas, the facility will have the initial capacity of 3 mtpa of regasified LNG, with additional capacity for liquid distribution.
First Gen's interim offshore LNG facility is anticipated to commission in Q4 2022. The facility is located in Bataangas, and has a capacity of around 5.3 mtpa. Tokyo Gas owns 20 percent of this project.
Finland and Estonia have agreed to a 10-year charter for a FSRU vessel with Excelerate Energy to reduce dependence on Russian gas flows.  This vessel will be located on the Southern coast of Finland, anticipated in the Q4 of 2022.  This terminal will be managed by gas system operators Gasgrid Finland and Elering, with the Finnish partner to bear 80% of the rental costs.  At full capacity, the vessel has a volume of approximately 68,000 tonnes of LNG, and it is expected to be loaded two to three times a month
South Africa's Transnet National Ports Authority (TNPA) plans to develop an LNG import and storage terminal at the Port of Richards Bay.  This facility is aimed to achieve commercial operations by 2026.  Regasification capacity has yet to be disclosed.
Gasunie is seeking expressions of interest for LNG import capacity at its planned FSRU at Eemshaven Port.  The FSRU is expected by Q4 2022 and could potentially double import capacity to 8 bcm/year.
Green hydrogen company, Tree Energy Solutions (TES) is testing market interest for LNG imports at its planned green energy hub in Wilhemshaven, Germany. The terminal aims to import seaborne hydrogen but LNG may be accommodated due to the energy crisis.  The terminal will have an initial capacity of 16 - 20 bcm/year, starting from 2025 onwards.  It is to note that this project is unrelated to Gasunie's revived plans to build an LNG terminal at Wilhelmshaven.
Contracts – LNG
Venture Global has signed a 20-year SPA with PETRONAS, which covers 1 mtpa of LNG from the Plaquemines facility.
Venture Global has agreed on two separate long term SPAs with ExxonMobil.  The first SPA includes the sale of 1 mtpa of LNG from CP2, whle another 1 mtpa will come from Plaquemines.
Cheniere Energy has entered into an LNG SPA with South Korea's POSCO International Corp for approximately 0.4 mtpa for 20 years.  The SPA is set to begin from late 2026, and is subject to Cheniere making a positive FID to construct the Corpus Christi Stage 3 project. POSCO is the owner of South Korea's first private LNG terminal.
TotalEnergies signed an SPA with Hanwha Energy for the supply of 0.6 mtpa of LNG for 15 years, starting from 2024.  Sourced from TotalEnergies' global LNG portfolio, the LNG will be delivered to the Tongyeong regasification terminal in South Korea, which is used to supply Hanwha Energy and HDC's greenfield 1 GW power plant under construction adjacent to the regasification terminal.
Sempra and PGNiG announced that they have entered into a 20-year heads of agreement (HOA) for the purchase of 3 mtpa of LNG. Of which, 2 mtpa will be sourced from Cameron LNG phase 2 currently being developed in Louisiana, while 1 mtpa will be from the Port Arthur LNG project in Texas.
Sempra signed a HOA with German utility company, RWE. If finalised, this deal would send 2.25 mtpa of LNG from Port Arthur LNG project to RWE over 15 years.
NextDecade has announced the execution of a 20-year HOA with Guangdong Energy Group, of which LNG will be supplied from NextDecade's Rio Grande LNG (RGLNG) export project in Brownsville, Texas.  Under this SPA, ENN will purchase 1.5 mtpa of LNG indexed to Henry Hub on a FOB basis. The HOA also provides that the SPA will be completed by Q2 of 2022
Energy Transfer signed a SPA with China Gas to supply 0.7 mtpa of LNG for 25 years, starting from 2026.  The LNG will be supplied from the Lake Charles LNG Project, which is still subject to FID.
Equinor and Cheniere have announced a 15-year purchase agreement of around 1.75 million tonnes of LNG per year starting from 2026.
Find out more...
Keep updated with latest developments in the natural gas/LNG industry by subscribing to NexantECA's World Gas Model.
---
About Us - NexantECA, the Energy and Chemicals Advisory company is the leading advisor to the energy, refining, and chemical industries. Our clientele ranges from major oil and chemical companies, governments, investors, and financial institutions to regulators, development agencies, and law firms. Using a combination of business and technical expertise, with deep and broad understanding of markets, technologies and economics, NexantECA provides solutions that our clients have relied upon for over 50 years.