Blogs
September 08, 2023
What's cooking with renewable DME?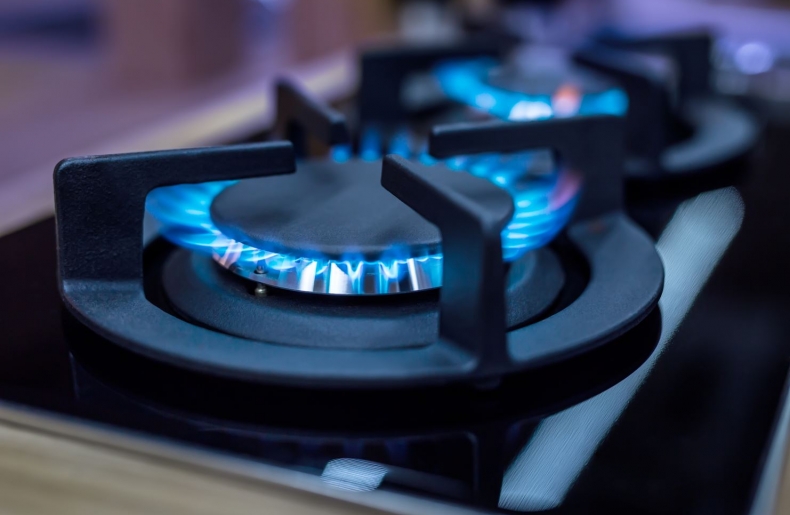 Fossil-based Dimethyl Ether (DME), traditionally derived from natural gas or coal, has a long-standing presence in the market. Global capacity has been in oversupply since the mid-2000s, largely due to significant capacity expansion in China.  China alone accounts for over 90 percent of global capacity, driven by the widespread establishment of coal-based methanol facilities during that period, as many Chinese methanol producers built DME as an integrated downstream outlet for their excess methanol.  However, recent years have witnessed a transformative shift in the form of the energy transition movement.  Bolstered by government support and industry commitments to reach carbon neutrality, this movement has ignited a fresh wave of investments aimed at advancing the scale-up and deployment of sustainable, low carbon fuels – a category that includes Renewable DME. 
What is Renewable DME? 
Renewable DME stands out as a safe, environmentally friendly fuel, capable of effecting Greenhouse Gas (GHG) emissions reduction swiftly, particularly in hard-to-abate sectors across remote locations.  Despite sharing the same molecular structure as fossil-based DME, Renewable DME distinguishes itself through its diverse production pathways, involving sustainable feedstocks such as biomass, waste residues, as well as renewable power and carbon dioxide.  Renewable DME can be used in different applications, as illustrated below.   
The recent upsurge in interest in Renewable DME is predominantly driven by the increasing demand for defossilisation across the transportation, domestic heating and cooking sectors.  While Renewable Liquefied Petroleum Gas (LPG) is already commercially available, its supply remains constrained due to its status as a byproduct in most production pathways.  By blending DME with LPG up to 20 percent by weight, substantial modifications to existing infrastructure are unnecessary.  This in turn simplifies processes related to storage, logistics and bottling, making it more convenient for consumers to adopt.  Furthermore, Renewable DME holds the potential as a hydrogen carrier due to its molecular structure, allowing it to transport more hydrogen on a per volume basis.  This quality positions it advantageously in the context of the growing emphasis on hydrogen as a potential "fuel of the future". 
Industry Developments 
While still a nascent market currently, Renewable DME is undergoing a phase of rapid growth across the globe.  U.S. based Oberon Fuels became the first company to commercialise the production of Renewable DME in 2021 at the Maverick Plant in Brawley, California, using green methanol obtained from kraft pulping mill processes as feedstock.  The company plans to build more facilities in North America and Europe, with a target to achieve over 500 000 tons per year capacity by 2027. 
Dimeta, a joint venture between two major global LPG distributors – SHV Energy and UGI International, was formed to advance the production and use of Renewable DME to accelerate the decarbonisation of off-grid energy sectors.  As it stands, Dimeta has partnerships with KEW Technology, Enerkem and NextChem/MyRechemical (part of Maire Tecnimont), and is involved in a research consortium including TNO and others.  Dimeta's joint venture with KEW Technology, known as Circular Fuels Ltd., plans to build a 50 000 tons per year plant in Teesside, United Kingdom, using Municipal Solid Waste (MSW) as feedstock.  The Teesside facility is targeted to commence commercial production by 2025.  By 2027, Dimeta is targeting the development of five other production facilities across North America and Europe, reaching a total capacity of 300 000 tons per year. 
Apart from North America and Western Europe whereby policies relating to sustainability and carbon emissions control are more mature, South Korea is also a key market for Renewable DME development.  South Korean-based Bio Friends Inc. has also announced three new Renewable DME facilities to start up within the next three to four years, all of which are located within the country.  Overall, the Renewable DME space is expected to become increasingly active in the near term, driven by the increasing need for sustainable solutions globally. 
Much like most low carbon fuels, Renewable DME is currently facing certain obstacles that need to be addressed.  These include its high production costs and the competition it faces with other higher-value, low carbon fuels for e.g. Sustainable Aviation Fuel (SAF) and Renewable Diesel, all vying for sustainable feedstocks, amongst other challenges.  Nonetheless, it is important to recognise there is currently no single solution that guarantees achievement of net zero targets within the designated timeframes (such as 2050 or 2060).  Consequently, Renewable DME assumes a crucial role in driving the global energy transition movement.  It can serve as either a standalone low carbon fuel, or leverage on the existing liquid gas supply chain, thereby effectively mitigating the costs associated with transitioning.   
Find out more… 
Biorenewable Insights: Renewable DME (2023)
This report dives deep into the techno-economic analysis of various pathways to produce Renewable DME in different regions, as well as the capacity analysis, strategic implications to the existing market and associated GHG emissions of these processes. 
The Author… 
Jia Ming, Consultant 
---
About Us - NexantECA, the Energy and Chemicals Advisory company is the leading advisor to the energy, refining, and chemical industries. Our clientele ranges from major oil and chemical companies, governments, investors, and financial institutions to regulators, development agencies, and law firms. Using a combination of business and technical expertise, with deep and broad understanding of markets, technologies and economics, NexantECA provides solutions that our clients have relied upon for over 50 years.