May 23, 2022
Meet the NexantECA team at the 2022 World Gas Conference in Daegu, South Korea.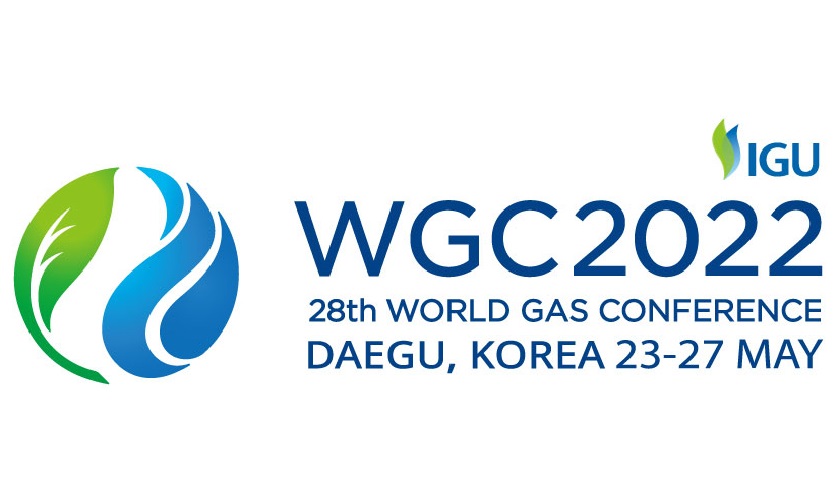 We are pleased to confirm that we will be exhibiting at the World Gas Conference (East Wing, Stand: 4283) this coming May 23-27, in Daegu, South Korea.
If you would the opportunity to meet the NexantECA team to discuss your business needs, the industry or our Consulting, Subscription and Reports and Training services, contact us to arrange a meeting. 
Arrange a meeting with NexantECA
We are also please to announce that NexantECA's Tom Fox will be a guest speaker at the upcoming event. Tom leads NexantECA's Gas and LNG consulting engagements in EMEA. He focuses on supporting clients through transaction advisory, strategic planning, and market modelling. He has recently been working with clients to understand the role of gas in the energy transition, using the insights provided by NexantECA's World Gas Model.
He is a preview it to what Toms' talk with cover: 
"Global gas prices reached unprecedented levels during the winter of 2021, with record prices hit on both sides of the globe. The North Asian LNG price and Europe's TTF gas price both comfortably breached $20/MMBtu, the high-water mark of the previous year's rally, with prices sustained above this throughout the winter. This price volatility has continued into 2022, with geopolitical stressors forming the main driving factors, with much published in the mainstream press in this area. However, we argue that the initial, unprecedented, winter price spike was a symptom of decarbonisation policies, primarily those of Europe. This volatility is not a one-off event, but representative of a "new normal" to be expected in global gas markets, as "green" policies cause a widespread reconfiguration of global energy systems. We explore whether accelerating decarbonisation agendas in other geographies will have a compounding effect and lead to ever greater price volatility in the future. We will focus on Asian gas consumers, as the nature of their import dependence leads to an overweight presence in global markets"
The theme of the 28th edition of this landmark event is "A Sustainable Future – Powered by Gas". It will serve as a platform to help promote the IGU's key objectives of raising the voice of natural gas while offering the latest industry updates on all aspects of the natural gas value chain.
Do you know about NexantECA's World Gas Model?
The model provides long term forecasts and scenario planning for the global gas/LNG industry...
NexantECA's renowned World Gas Model provides global, regional and national gas supply and demand balances, international gas trade by pipeline and LNG and both contracted and spot gas prices with long term forecasts to 2052.
The World Gas Model includes every country in the world which either consumes or produces natural gas.  Large countries including Canada, USA, Russia, China, Australia, Indonesia and Malaysia are further segmented into sub-regions.  The focus is on the growing international trade of natural gas by cross-border pipeline and LNG and can provide scenarios in response to changing geopolitical scenarios.
 Find out more about our World Gas Model
---
About Us - NexantECA, the Energy and Chemicals Advisory company is the leading advisor to the energy, refining, and chemical industries. Our clientele ranges from major oil and chemical companies, governments, investors, and financial institutions to regulators, development agencies, and law firms. Using a combination of business and technical expertise, with deep and broad understanding of markets, technologies and economics, NexantECA provides solutions that our clients have relied upon for over 50 years.