August 10, 2022
WEBINAR - Olefins Feedstocks in 2022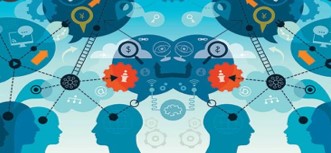 Note, this Webinar was held on August 10th - if you missed it Contact Us for further information.
In this webinar, based on our recently published Market Analytics: Olefin Feedstocks - 2022 report, we will provide an overview of the regional and country feedstock requirements for olefin production - ethylene, propylene and butadiene - including forecasts to 2045. Feedstocks include naphtha, methanol, ethanol, ethane, propane, butane, and gas oil.
In addition, this report now includes discussion and forecasts of the development of recycled 'plastic oil' as a cracker feedstock.
Wednesday, August 10th - 9AM (GMT)
Duration: 45 minuutes
Wednesday, August 10th - 2PM (GMT)
Duration: 45 minuutes
About the Presenter
Stewart Hardy, Senior Consultant
Stewart Hardy has over 20 years' experience developing NexantECA's market analysis and outlooks within the Markets and Profitability program.  Stewart has deep understanding of the olefins, aromatics and polyester value chains and leads NexantECA research on the virgin and recycled polyester markets as well as supporting mergers and acquisitions work on sustainability. 
About Us - NexantECA, the Energy and Chemicals Advisory company is the leading advisor to the energy, refining, and chemical industries. Our clientele ranges from major oil and chemical companies, governments, investors, and financial institutions to regulators, development agencies, and law firms. Using a combination of business and technical expertise, with deep and broad understanding of markets, technologies and economics, NexantECA provides solutions that our clients have relied upon for over 50 years.