May 16, 2019
One step closer to decarbonised energy in Europe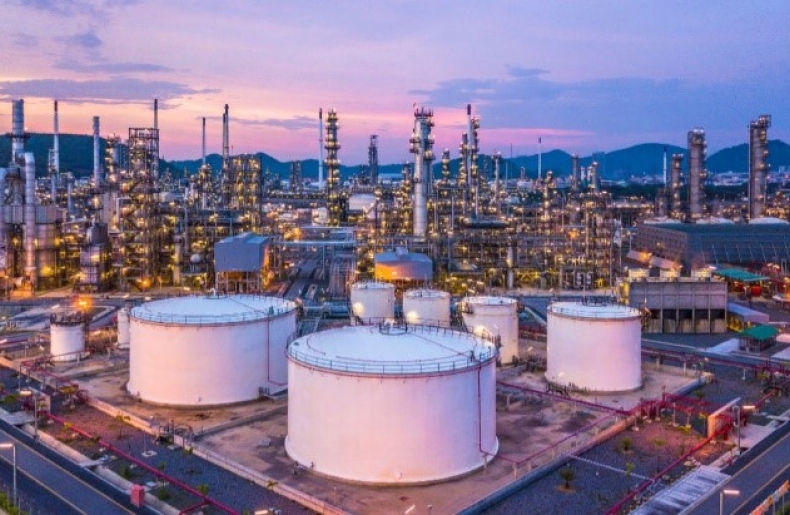 A critical milestone has been reached recently as the Swiss-based international energy trading company Axpo and the German LNG Terminal GmbH signed a Heads of Agreement for a long-term capacity contract for the LNG terminal in Brunsbüttel in northern Germany.  This is an important step towards achieving the final investment decision for the construction of Germany's first land-based LNG terminal.
The aim of German LNG Terminal GmbH is to develop, build, own and operate a multifunctional LNG import terminal in northern Germany.  The terminal will contribute to energy diversification in Germany and will support the introduction of LNG as a cleaner fuel alternative in maritime and road transport, reducing the environmental impact of both shipping and heavy goods vehicles.  The terminal will combine a variety services such as unloading and loading of LNG ships, storage of LNG, regasification of LNG into the German natural gas pipeline grid and distribution of LNG in road tankers to nearby users.
Thinking to the longer term, with the vision of a de-carbonised energy sector in Europe, LNG may play an essential transition role.  The long-term future could be renewable electrical power being used to produce hydrogen through electrolysis of water.  But, achieving that goal may require some transitional phases to be worked through.  For example, the use of natural gas to produce hydrogen on steam methane reformers (SMR's) is in plan for the H21 Leeds City Gate project in the north of England.  Those SMR's can then be supplemented, or replaced, by large-scale electrolysis units in the future.
Other countries in Asia are contemplating trade of ammonia which can be produced using solar power and then cracked to yield hydrogen or, according to a recent innovation from the CSIRO in Australia, the hydrogen bound up in the ammonia may be recovered using a novel membrane.  When it comes to choosing between LNG or Ammonia as a hydrogen carrier, there are some similarities and some critical differentiators.  They have a similar hydrogen content: 22.2% for ammonia and 25% for LNG.  Both can be transported as a liquid to achieve a high energy density and they are both flammable.  But ammonia carries the additional handling hazard of being corrosive and is toxic at tens of parts per million.  Whichever-way path the future takes, this Heads of Agreement for the German LNG terminal takes us one step closer to the potential of achieving a de-carbonised future in Germany.
Axpo's LNG services include physical LNG supply, diversion rights, profit sharing, financial hedging structures, cancellation options and access to the most important international trade markets.  Axpo's growing LNG portfolio includes long-term natural gas supplies, a 5% stake in the Trans Adriatic Pipeline (TAP) and distribution channels in most European countries.  Gasunie have a strong track record in the European LNG sector, alongside Vopak, as a joint venture partner in Rotterdam's gate LNG terminal.
Preparations for the terminal's permitting approval process are further moving forward.  
In spring 2019, German LNG Terminal GmbH will apply for the required permit and the final investment decision is scheduled for Q4 2019.  After receiving the necessary permits, construction work could then start in 2020 with the terminal most likely being operational by the end of 2022.
In recent years, Nexant has undertaken project finance reviews and acted as the lender's technical advisor for multiple energy projects.  Our capabilities stretch from refinery re-investment strategies to supporting refined products tanks and terminals M&A transactions.  We also stand ready to use our established expertise in the LNG sector internationally to support Europe's rapidly developing LNG sector. 
Author:
Stephen Harrison, Principal | Energy & Chemicals Advisory
For general enquiries click here