Blogs
November 12, 2020
Impact of COVID-19 on plastic recycling and plastic waste collection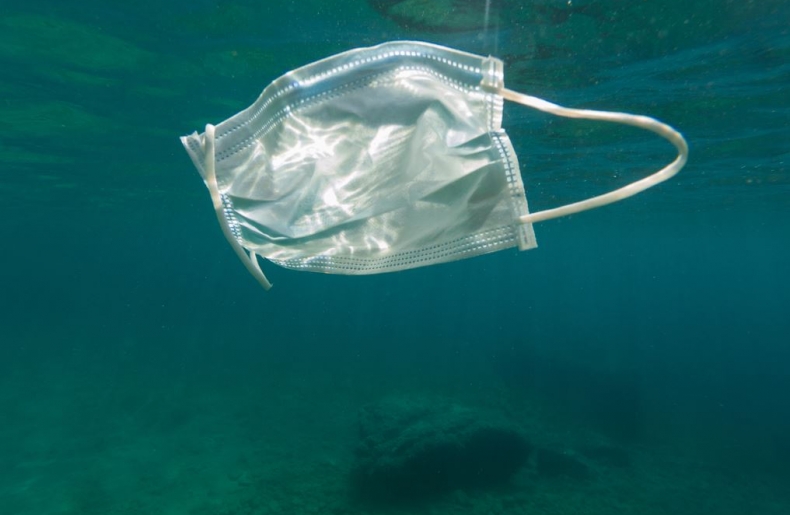 The impact of Covid-19 on plastics recycling and the main challenges and solutions for plastic waste collection management
Polyolefins – a collective term of plastics comprising polyethylenes LDPE, LLDPE and HDPE, as well as polypropylene, finds use in various applications.  Its main end-use markets are diverse, ranging from food packaging, consumer goods, automotive parts and construction materials.
Global Polyolefins Consumption, 2009 - 2020
Over the past decade, polyolefin consumption has maintained a steady annual growth of around four percent per year, driven predominantly by economic growth in the Asia Pacific region.  However in recent years, plastics have received dampened customer sentiment, coupled with similarly negative media commentary in the past due to growing environmental pressure associated with plastics pollution.  Certain regions including Western Europe, North America and Asia Pacific have since started taking measures to reduce plastic pollution, ranging from imposing additional taxes on plastic packaging to government legislation and formation of long-term frameworks to gradually phase out single-use plastics.  In particular, China went one step further by banning imports of plastic waste almost entirely by early-2018.
The COVID-19 pandemic which began in late-2019 has brought about uncertainty and volatility to the global economy.  The ongoing health crisis has however also led to changing consumer priorities as consumers place personal health over environmental care and pollution.  Despite certain end use sectors associated with polyolefins such as automotive and construction being badly affected by the pandemic, other end-use applications such as food takeaways and online deliveries have benefitted due to lockdowns.  Similarly, the increased awareness on personal hygiene, safety and wellbeing is especially prominent with the increased production of alcohol-based hand sanitiser bottles, face masks, face shields and gloves.
Types of plastic waste are now more diversified due to a combination of increased medical waste, as well as more food packaging containers from restaurants that did not previously rely on delivery services.  Environmental problems associated with single-use plastics have been further aggravated as a result of the pandemic, with incorrect disposal of potentially contaminated PPE, face masks and gloves onto public places, beaches and oceans becoming an emerging issue.
Certain recycling regulations were halted as a result of the pandemic.  For example, United Kingdom has delayed its ban on plastic straws, cotton buds and stirrers for six months, while Scotland's return scheme for plastic bottles has been pushed back to 2022.  Furthermore, the pandemic has also caused closure of recycling facilities due to social distancing requirements, and the risk of contamination may negatively alter consumer perception of recycled polymers.
Confinement and lockdown measures have been implemented worldwide in order to stop the spread of the coronavirus.  However, these measures also have negative consequences to the environment, and present several challenges with respect to the handling of plastic waste.  Oil prices have collapsed causing a price disparity between virgin and recycled plastics, with virgin plastic prices falling to as low as half that of recycled plastic.  Hence, from an economic standpoint it is currently less viable for producers to utilise alternative materials compared to their virgin counterparts.
Currently, the most pressing issue faced by recyclers is the collection of plastic waste, rather than recycling technology.  The price of recycled materials are a limiting factor for recyclers who not only face difficulties in collecting waste, but competing against virgin material for a consumer base which places emphasis on affordability, even more so during the pandemic.  Encouragingly, several initiatives to solving these issues are being investigated to reduce the negative consequences to the environment during a future outbreak scenario.  These include waste collection and management solutions that could theoretically be employed to tackle current and future waste issues:
Development of 'smart' containers – Backed and funded by the EU, the Plasticycle recycling project is looking into a collection system centred on the usage of 'smart bins' for waste collection.  These bins are capable of identifying the quantity and quality of packaging being deposited and automatically notifying waste transport companies.  Additionally, the developed prototype system can be integrated into pre-existing non-smart containers for ease of adaptation in other countries.
Deposit refund systems for waste plastics – Collection programmes, such as Returpack in Sweden, operate by providing economic incentives to consumers.  Consumers purchasing products pay a small deposit that will be refunded upon returning the packaging, i.e. empty PET bottles, to a collection point.
Decontamination of medical waste – During a pandemic, plastic wastes from the medical sector such as PPE, face masks and gloves should be decontaminated prior to disposal for safety reasons.  The use of UV, ozone or bioengineering disinfection approaches to kill pathogens may be a plausible solution to treat such types of wastes.
Waste monitoring and mapping – Currently, drones are being deployed to gather visual data for the analysis and identification of plastic pollution in rivers and oceans.  The data is then processed to identify and geo-tag locations of plastics, before being inputted into a machine to algorithmically predict the location of pollution hot spots.  Such technologies are already being utilised by research sites along the Mekong River in South-East Asia, as well as along the Ganges River in India.
Collection of waste from rivers and oceans – Waste collection vessels, such as the Interceptor boats launched by The Ocean Cleanup organization, as well as garbage boats operated by Netherland-based water company Waternet, have proved useful in the extraction of waste plastics and debris from surface waters.  More recently, a new rubbish barrier from The Great Bubble Barrier was first launched in Amsterdam in 2019.  The barrier is strategically placed in the Westerdok to collect as much plastic from the city center as possible, and operates in conjunction with garbage boats by Waternet.  The technology works by pumping air through a tube filled with holes, which is laid diagonally at the bottom of the river.  The upward thrust of bubbles produced causes submerged plastic waste to float to the surface before subsequently being collected by the boats. 
Illustrative Diagram of Bubble Barrier Technology (Source: The Great Bubble Barrier)
Conclusion
The COVID-19 pandemic has undoubtedly caused a setback in terms of progress with regards to solving the problem of plastic pollution.  There are numerous technologies dedicated towards processing plastic waste that are already well-covered in various forms of media.  Hence, it is also of interest to delve into the similarly-important aspects of waste collection and sorting.  Aside from the solutions covered above, continued efforts to research other methods of plastic waste handling are still underway, with the primary aim of handling post-consumer waste in an innovative manner that avoids leakage into the environment and is not a cost burden on all parties.
Find out more...
About Us - NexantECA, the Energy and Chemicals Advisory company is the leading advisor to the energy, refining, and chemical industries. Our clientele ranges from major oil and chemical companies, governments, investors, and financial institutions to regulators, development agencies, and law firms. Using a combination of business and technical expertise, with deep and broad understanding of markets, technologies and economics, NexantECA provides solutions that our clients have relied upon for over 50 years.
For further information our report Market Analytics: Polyolefins -2020 is now available.
---
The Author
Christopher Ho, Analyst
Asia Pacific